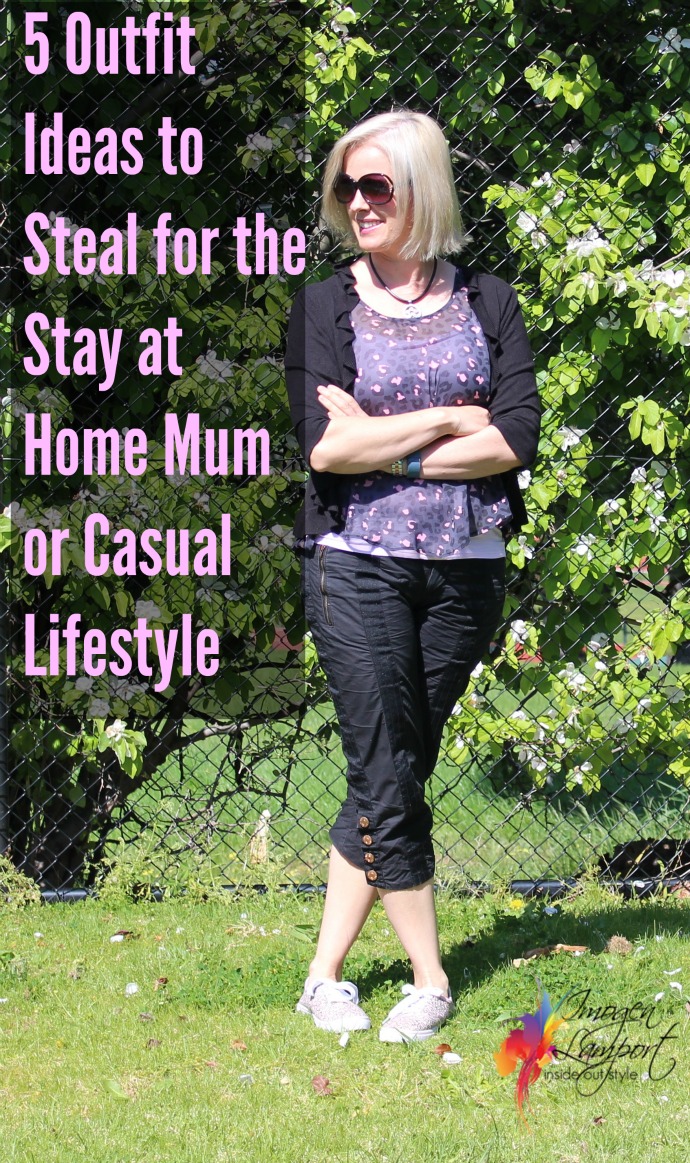 After my post on a week of office-appropriate outfits, I was asked by a reader to create one for the stay at home mum, who needs comfortable and practical clothes to deal with kids, mess, cleaning and activities, but who also wants to look and feel stylish.
The looks I've created could be worn by anyone who has a casual lifestyle – they are not limited in any way to mother's!
Of course, there are many different ages and stages with kids, and the newborn time has many different needs than the mother of a 3 or 5-year-old, let alone primary or high school kids.
Given that many women return to work after their kids are in school, I'll be focussing in this post on the needs of the mother of the under 5-year-old. Feel free to adapt these ideas – many would also be applicable to anyone who lives a more casual lifestyle.
1. A Striped Tee and Denim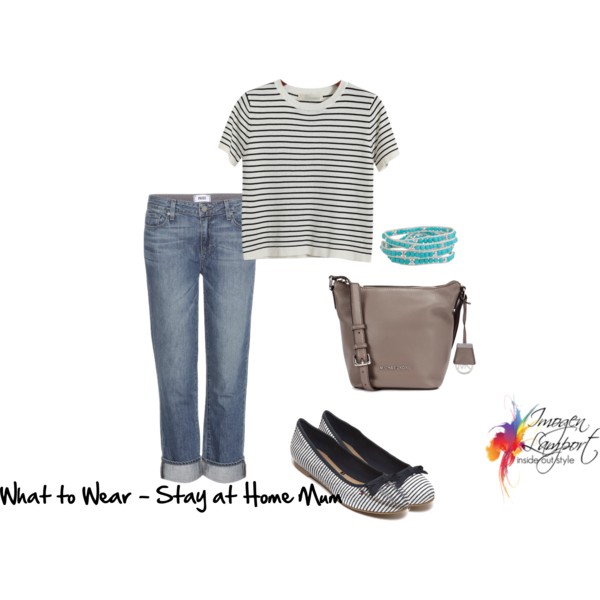 Jeans are an easy staple for many women and paired with a striped or Breton tee. You may want to accessorize with a bracelet rather than necklace if your child is all 'grabby hands' as I used to call them! Flat and comfortable shoes are a must if you're pushing a pram or chasing your kids around the park.
2. For Cooler Weather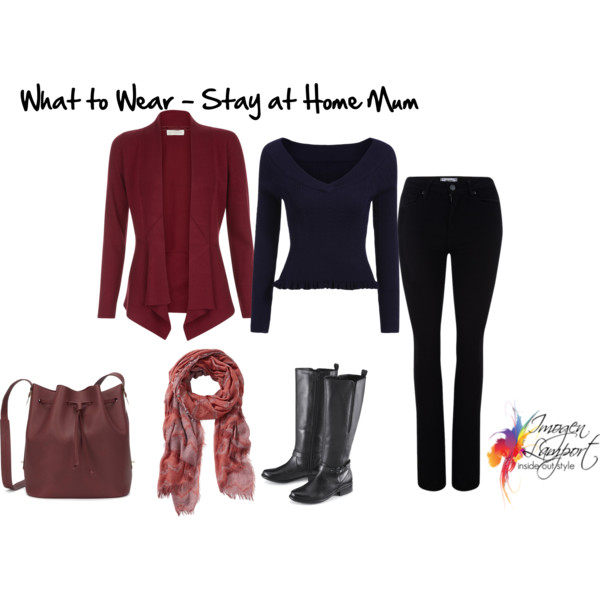 In cooler weather you can layer a cardigan over a long sleeve knit top with your jeans and knee high boots. A scarf is a great way to finish off your outfit. Make sure you bag is hands free – bucket or messenger styles are both good options.
3. Skirt and Boots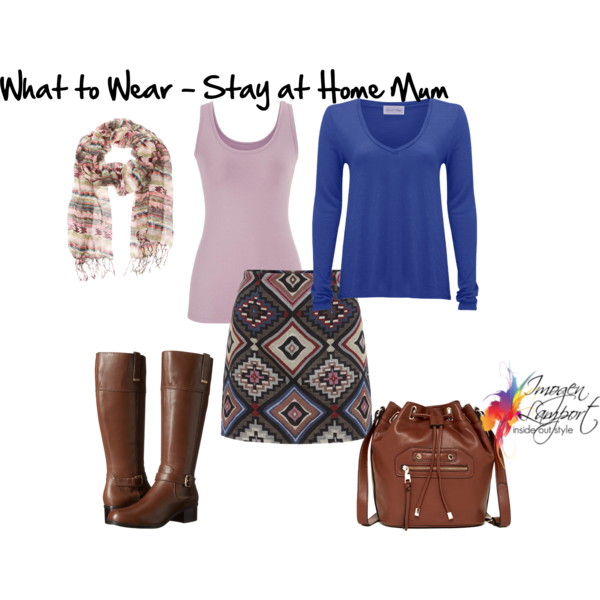 You don't have to avoid skirts for pants and jeans while your kids are young. I find that a skirt with a pattern can be great as it will hide stains. Make sure it's made of a knit or comfortable fabric that moves and bends with you so you can get onto the floor if necessary.
4. Casual Dress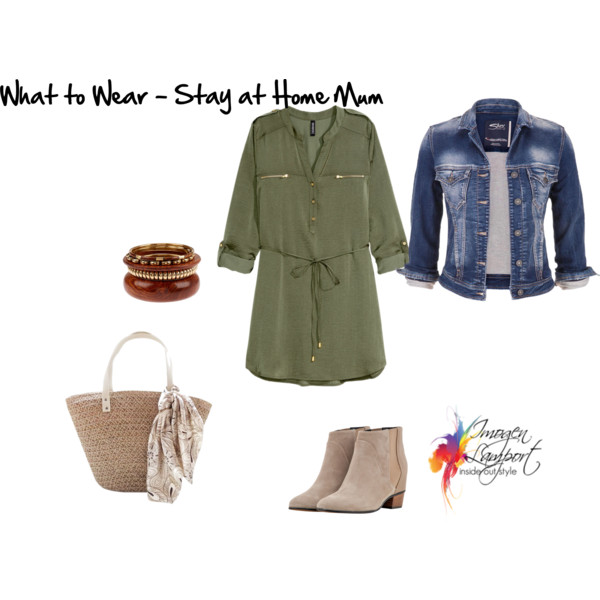 If you're breastfeeding a dress is not ideal (unless you have one from a special 'breastfeeding' range of clothing, but if that's not something that concerns you find a comfortable, loose dress and pair it with your denim jacket. Wooden bangles won't break or get damaged easily (which is something that we often worry about with young kids) in the way that fine chains will snap.
5. Jeggings and a Tunic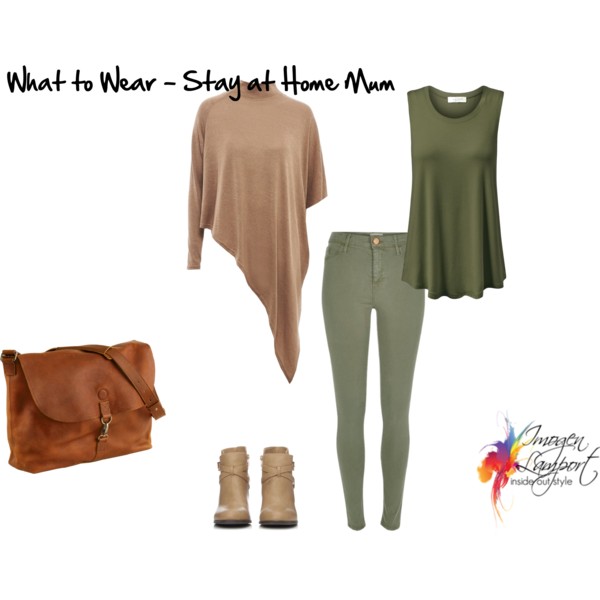 This is a great outfit if you're feeling a little bigger through the tummy (common with post-pregnancy), a tunic will flow past and if you're breastfeeding it's still easy to pull up to feed.
Get Your Style Education
Not sure what suits your body (body shapes can morph and change a little over our lifetimes, with pregnancy altering your shape, as can menopause), then take my free Body Shape Calculator and discover your shape – and download your Body Shape Bible full of tips on dressing the body you have today.
If you'd like my professional opinion on your body shape and what to wear (as well as the colours that suit you best) you can get this as part of my 7 Steps to Style program – it's the total package to help you really nail down your style – body shape, face shape, features, lifestyle, wardrobe and shopping tips.