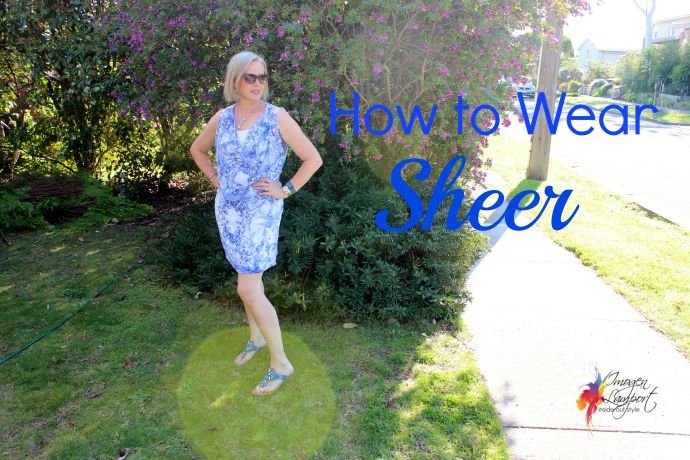 Melbourne is having a few (seriously, just 3) glorious spring days at present (well by the time you read this they will have come and gone), so I've been going through my summer wardrobe as it's hot enough that I don't have to wear layer upon layer of clothing to stay sane (and warm).
Inspired by Not Dressed as Lamb's theme of Sheer and the hot weather I thought I'd haul out some of my more sheer clothing and write a post about ways to wear it. I have written about how to wear a sheer blouse, but here are my 6 essential tips to wearing sheer fabrics.
Sheer fabrics have a light and floaty feel which are great for summer. They can be feminine and flirty, or downright sexy, depending on what and how you're wearing them.
1. Keep it Loose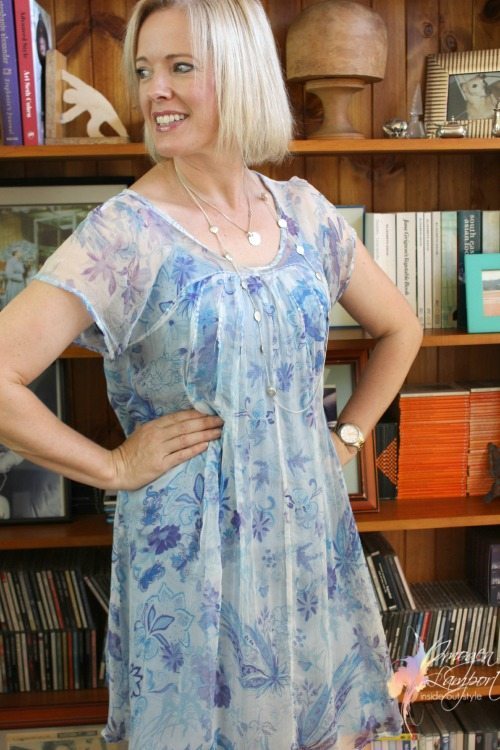 Because they lack weight, they work less well in a corporate office (think all YIN when you may need to add some YANG to have more gravitas) but can be combined with your yang suiting fabrics to add some softness and approachability, as long as you wear a solid layer underneath (visible underwear is never appropriate at work, unless you're an underwear model).
2. Only a Hint of Skin for the Office
Maybe just a hint of sheer – such as the sheer sleeves on this blouse would work well at work.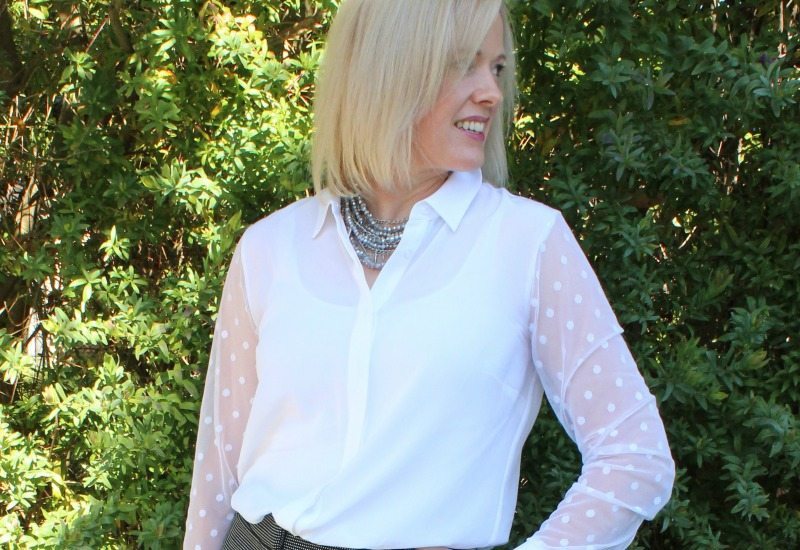 Alternatively you will want to ensure that it's more buttoned up and you're not showing off too much cleavage.
3. Nude Can Be Exciting
Sheer fabrics work really well in warmer weather, both for their lightness in feel and to keep you cooler, though they do need to be layered if the sheer area is exposing your underwear.
You may want to make the layer underneath nude (matching your skin), so it's barely visible (and that has a sexier, is she or isn't she wearing something underneath).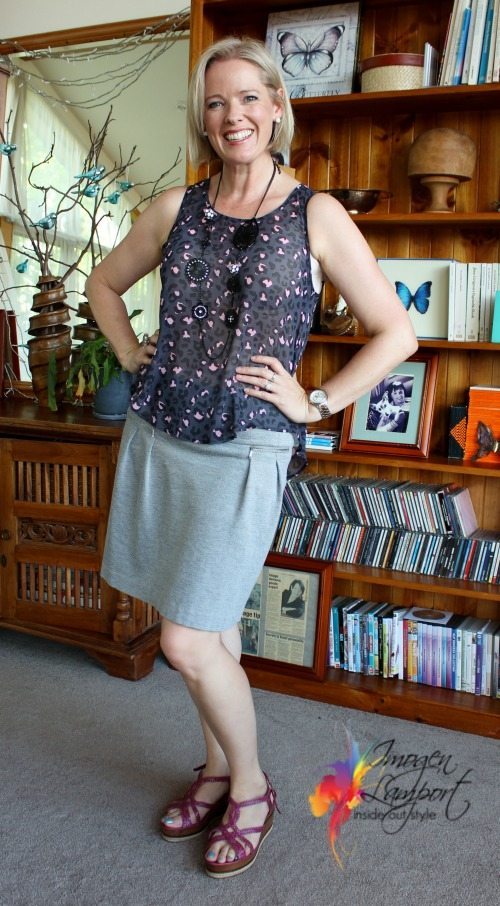 4. Play with Pattern
A pattern will often make the sheer fabric look less sheer. When layering go with a colour that is within the garment – like the white slip under my blue and white dress which doesn't add an extra element.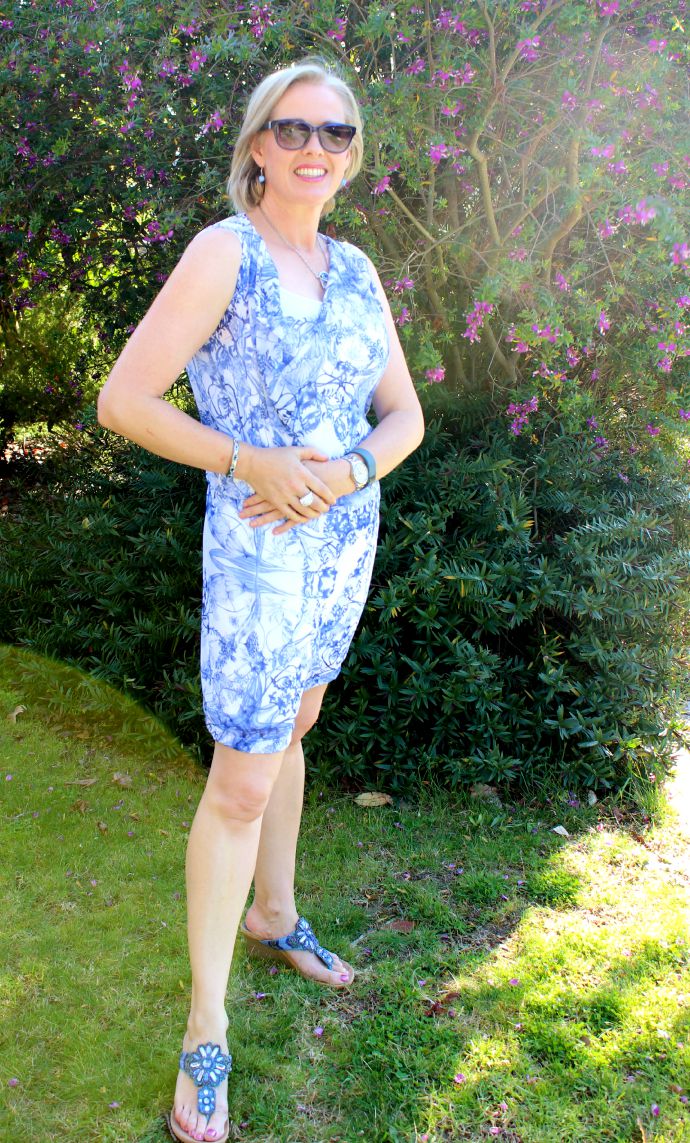 5. Add Colour for Fun
Alternatively, I like to play with colours under more sheer items – such as this pink cami under my damson blouse. I also like adding something sheer to a pair of jeans to dress them up and femininse them.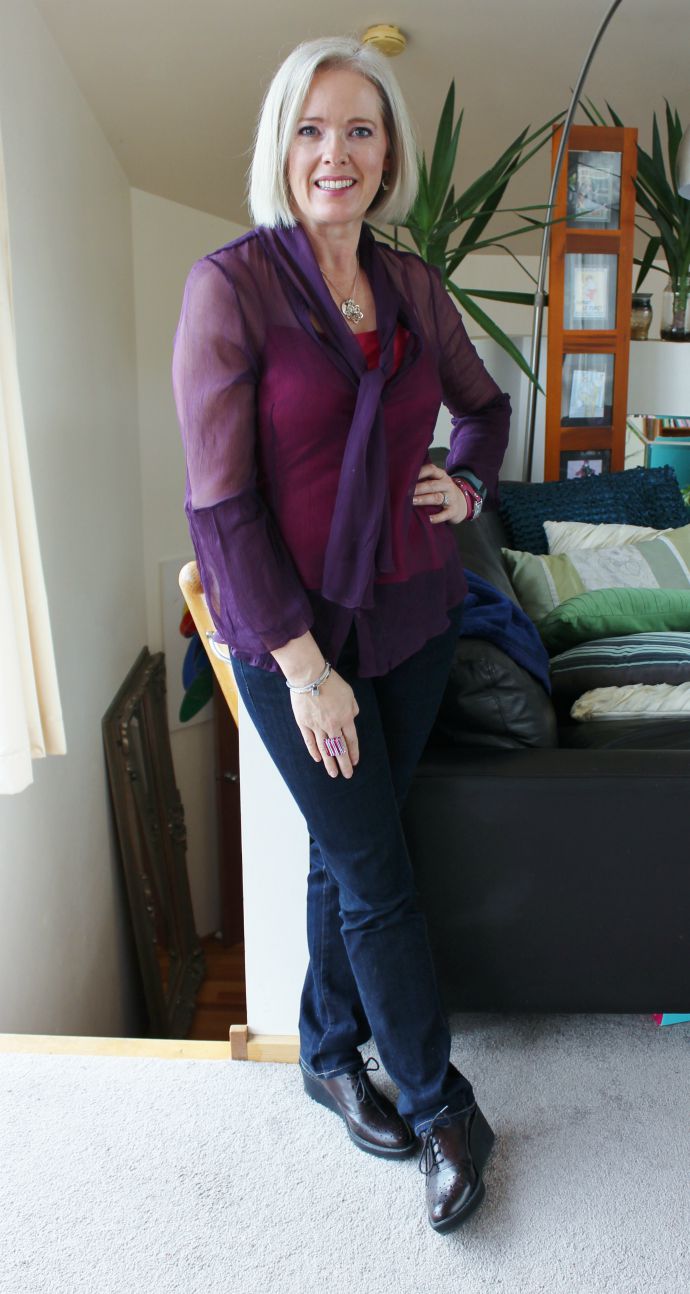 6. Add a Textured Element
A textured sheer looks more relaxed than a smooth sheer fabric. Play with the mix of textures and colours such as this green cami under a silver grey sheer sweater where you get just a hint of the underlying colour. It's much less formal and more relaxed.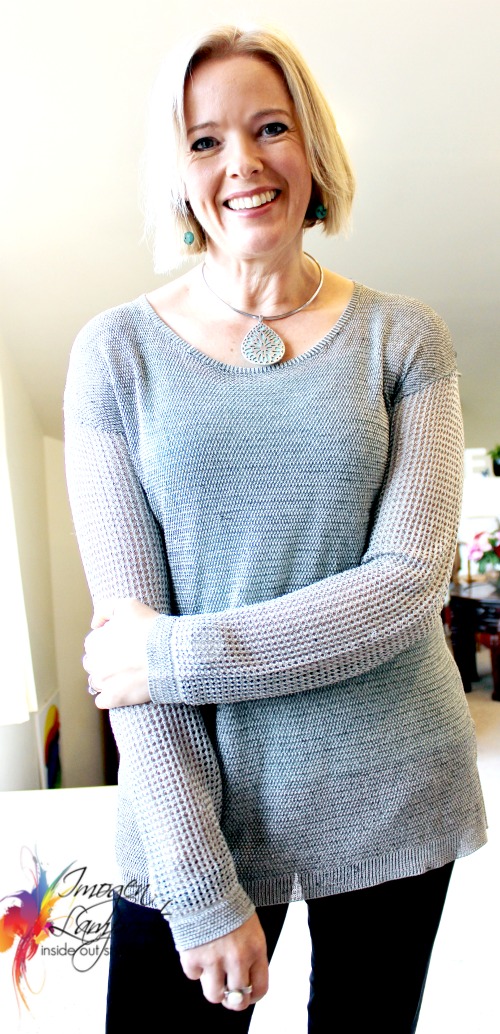 Do you like wearing sheer fabrics? How do you like to wear them?
Further reading on Fabrics: