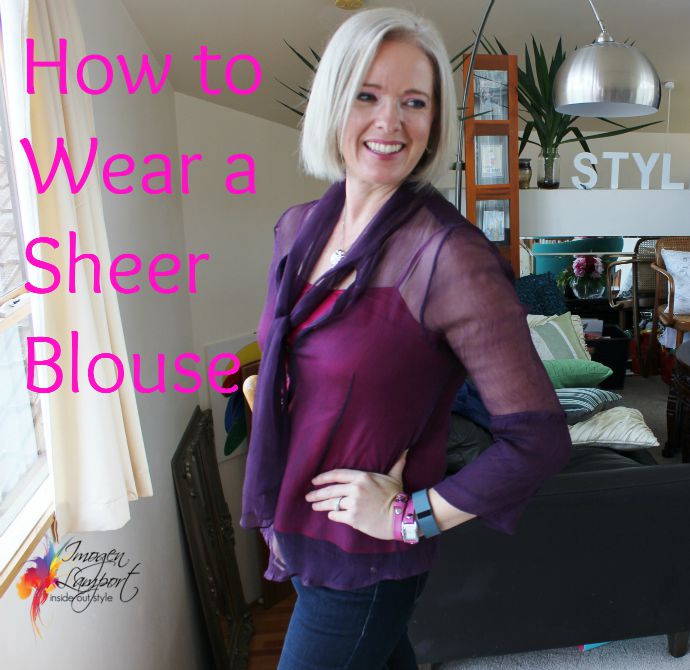 I love sheer/see-through blouses/shirts, as they are very elegant, but what should I wear underneath to not lose from that elegance (and colour) but to tone down the sexiness/edginess of the outfit? Susie
Sheer or see-through blouses are gorgeous, but to avoid looking too sexy, particularly in the workplace, it's advisable to wear the right coloured cami underneath for that opaque body (and bra) concealment.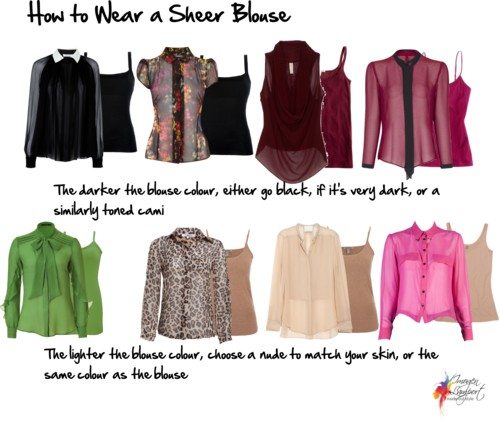 How to wear a sheer blouse by imogenl featuring american eagle outfitters
The rules for wearing a sheer blouse are simple:
Layer it with an opaque layer underneath
Choose the layering colour depending on if you want the upper layer or lower layer to be the obvious element (this may depend on where you are wearing it)
Keep it looser and more flowing
Wear it with something tailored to give it more structure – remember the principles of volume.
If you want to wear black and it's not a great colour for your – sheer fabrics are the way to go as they let your skin warm up and soften the colour so it's the most flattering black you will find!