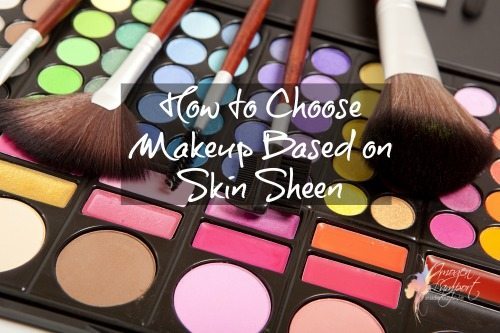 How to Choose Makeup
Often there is a 'rule' that when you are more mature then you should steer away from any sort of makeup with sheen or shine (pearlesence) in it. This rule will work, if you have matte skin, but even if you are more mature, you may still have a skin that reflects more light and has a natural sheen, then you will want to wear makeup that also has a subtle sheen, otherwise a matte finish will look dead and lifeless on you.
This is the same rule for fabrics, which I've discussed in this post on Matte, Sheen or Shine. It's also worth considering how the sheen of fabrics can make you look larger or smaller, and thus where you would put sheen and shine if you choose to do so because it flatters your natural shine!
Jewellery and makeup are the easiest areas to add shine to outfits if you need it naturally.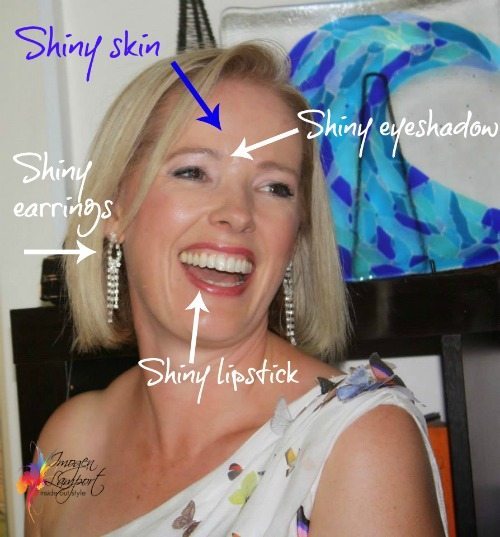 One of the things I've noticed about myself, and I'm a shiny person, my skin has such a high shine that when I had a passport photo taken, it was nearly rejected due to the high shine on my visage (but I argued that that's what I look like, 5 minutes after putting on lots of powder and what I'd be looking like after travelling for more than 20 minutes). I need shine for my shiny skin.
I have also noticed that if you have a shiny skin like me, you will tend to need a slightly brighter colour in our fabrics particularly when the fabric is a matte finish. The more soft or smoky, greyed down colours look too dead next to a shiny skin, unless they are on a shiny fabric (and we do associate shine with youth too, so this could also be a contributing factor).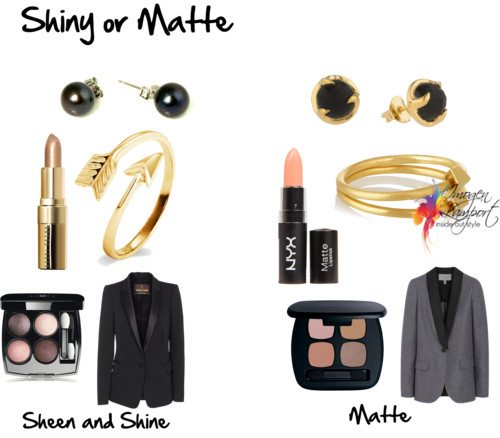 Shiny skin needs sheen and shine in makeup, jewellery and fabrics. It may also need a slightly brighter colour when the fabric is matte as it harmonises with the brightness of the shine in the skin.
Matte skin looks great with matte makeup, brushed metals or matte jewellery and fabrics.