I'm really delighted to introduce to you one of my Image Consultant training graduates Anne Whalley who shares her Stylish Thoughts. Anne is otherwise known as The Fabric Whisperer who lives and works in Melbourne (Australia) as a fabric and sewing specialist.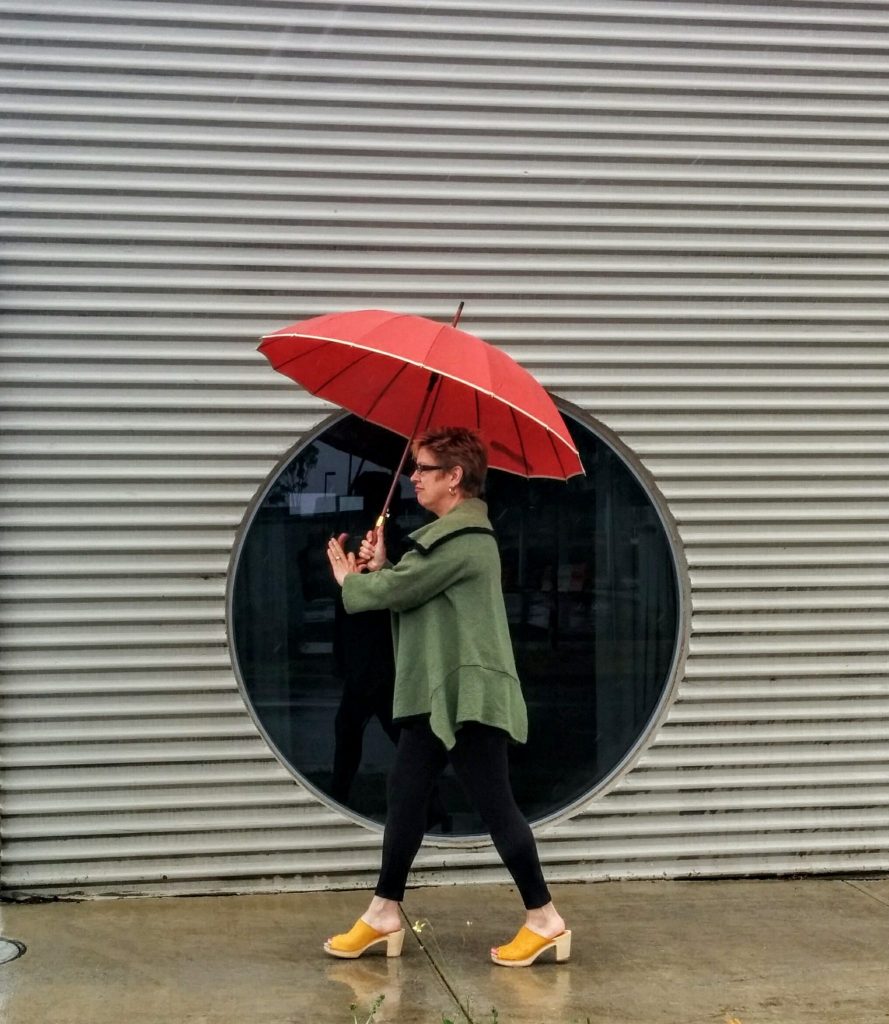 1.How would you describe your personal style
My personal style journey began at 12 years of age. Nothing fitted in the shops and I didn't like most of clothes either. So I made my own Style, derived from pawing (intended) Vogue fashion magazines and Vogue Sewing Pattern catalogues. This was my shortcut to style! I would describe my personal style then and now as dramatic, creative & comfortable. It has never mattered where I was going or where I worked, Drama in my outfit was always number one. Without the drama I feel invisible.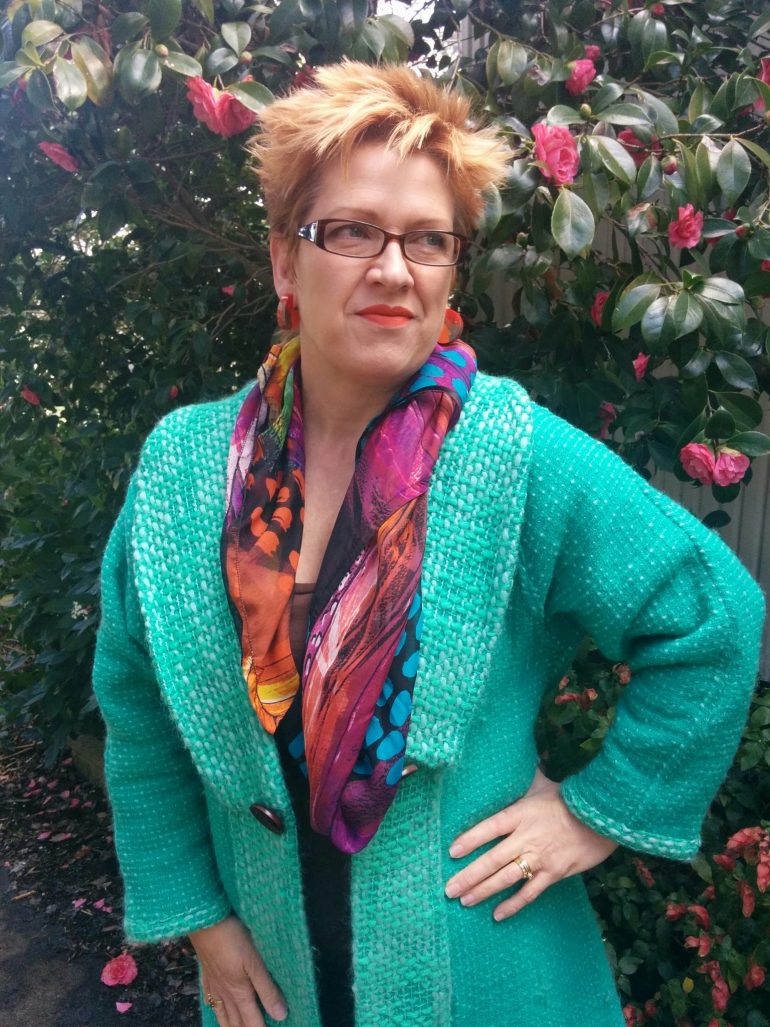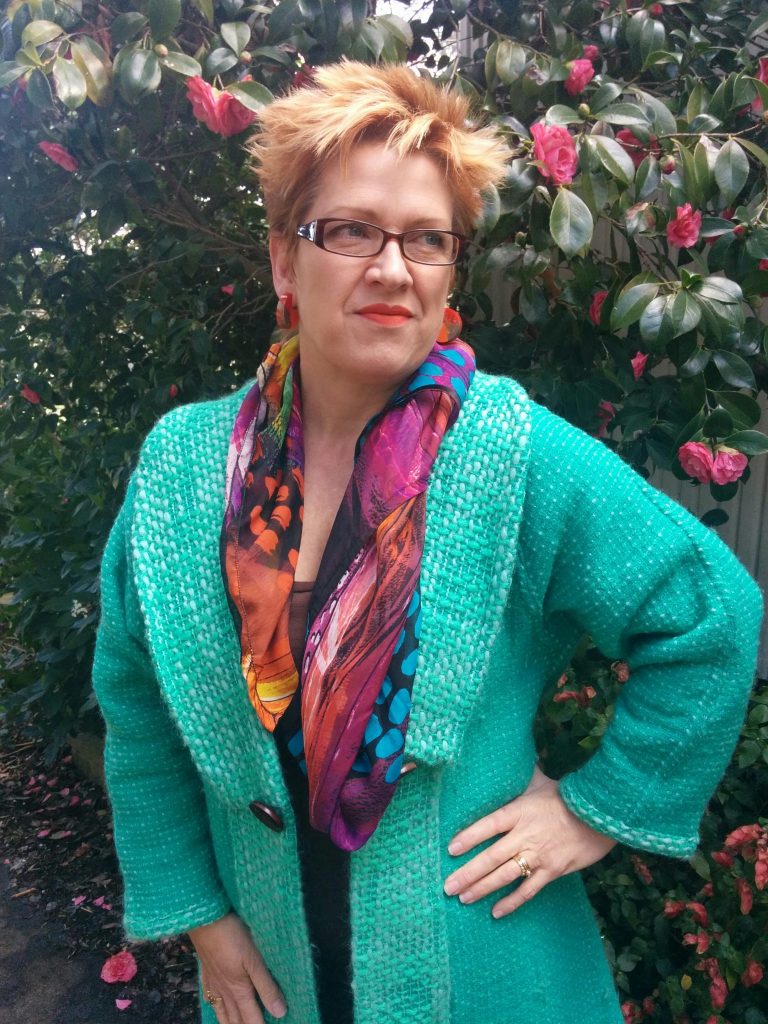 2.What's the secret to looking polished?
I believe my secret to looking polished was in my confidence which came from my dress style. This also grabbed the attention of the man I have been married to for 30 years. It was my secret to standing out.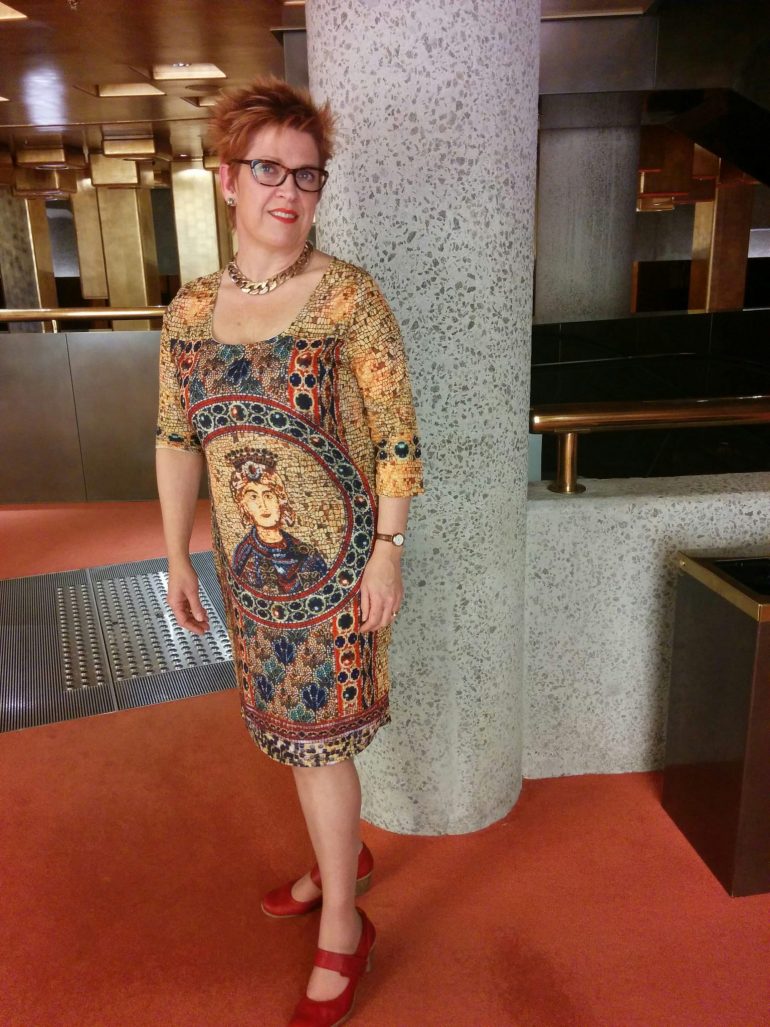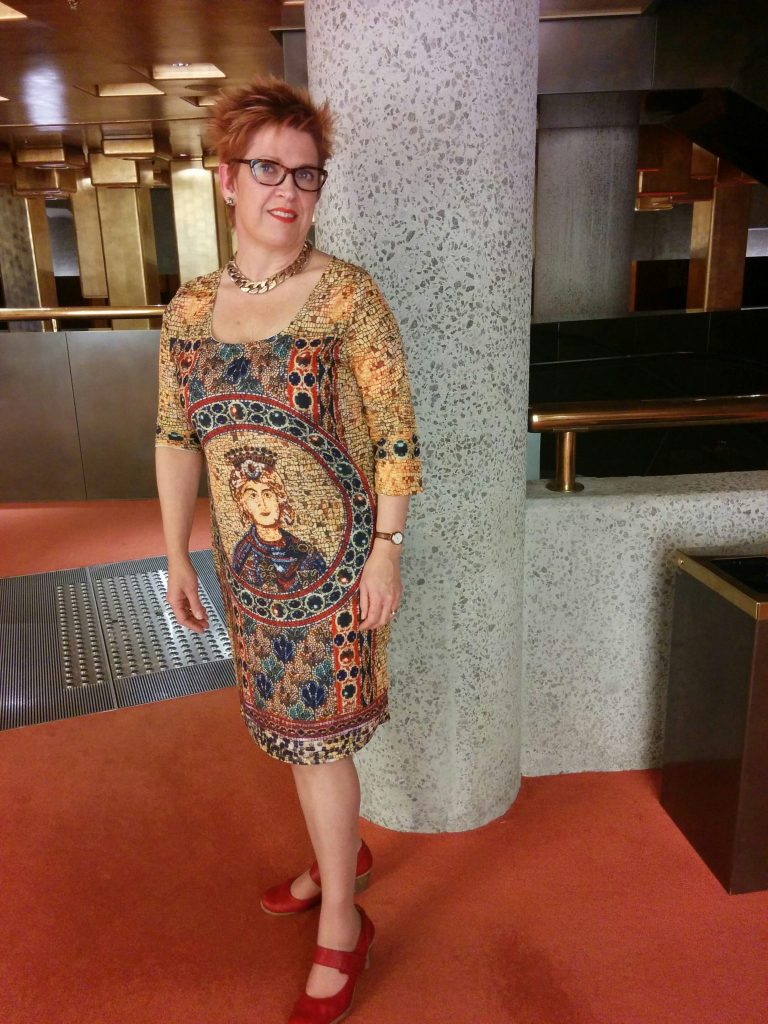 3. My current – really all my life, obsession is fabric
I will admit to being a fabric addict and have an almost adequate collection. There is always room for more. Some non believers say that I have more than a lifetime supply already, but what would they know! In my early adult life I studied Fashion Design at The Melbourne School of Textiles. This gave me a great structure to my passion. I have shared my knowledge with others in wardrobe makeovers for many years and subsequently engaged in public speaking on style and fashion. I am always on the lookout for what makes my heart race and I know it when I see it. Now that the children are independent I can spend more time in my sweet spot and I'm finding it a very heartfelt journey. This is my life and I love it!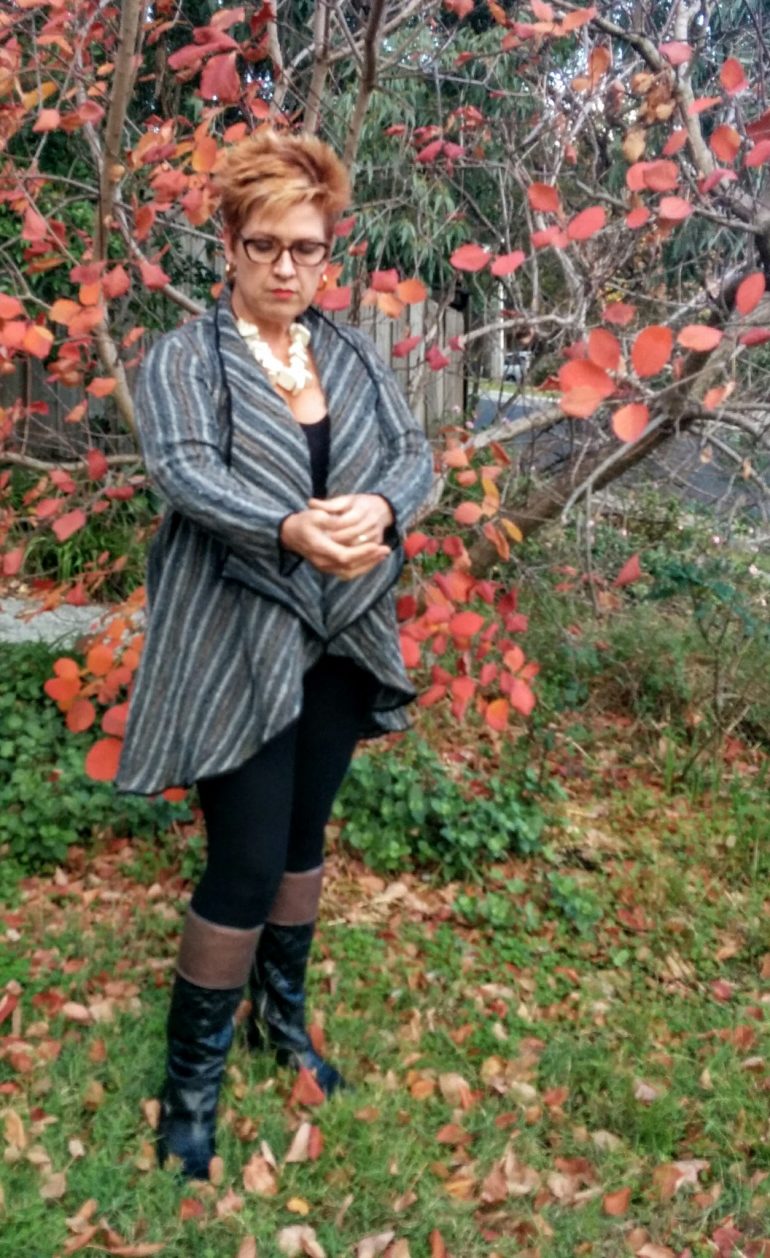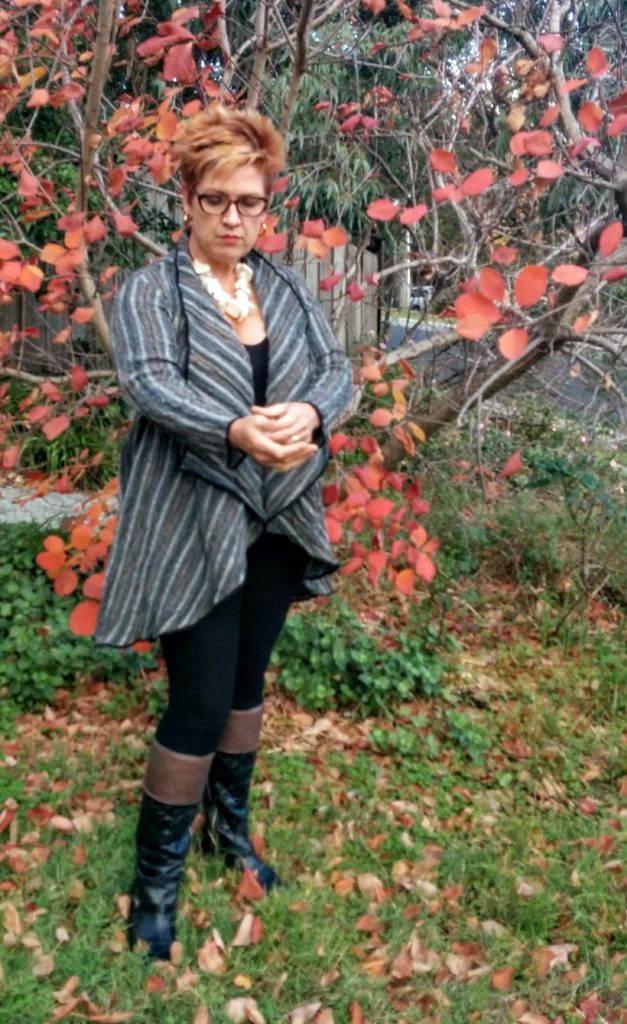 4. Describe my personal style
Hair- a great cut and (confession) colour
Asymmetrical lines – my best friend
Colour – toasted warm hues
Fabric – if it talks to me I will let it speak for me.