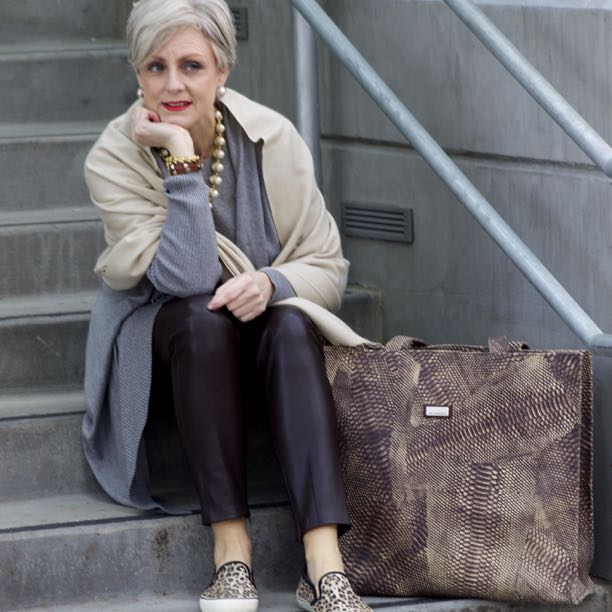 I'm delighted to share with you today's Stylish Thoughts interview with San Fransisco (California, USAP based blogger Beth of Style at a Certain Age .
1) What are your top tips for travelling ?
For years, my family lived overseas with yearly sojourns back home to the States. If there's one thing I know how to navigate it has to be an airport. Long lines, check-in gates, security checkpoints – everyone knows the drill. Travel has certainly evolved since I was a young girl, and travel attire along with it. Today, comfort and ease are essential when dodging through crowded terminals.
Layers are key, and I typically carry a pashmina shawl to cover up with if the plane becomes too cold. It's easy to peel off and stow away in a carry-on or share with one of my travel buddies. Slip-on shoes that remove in a jiff are a must if you don't want to hold up the security line.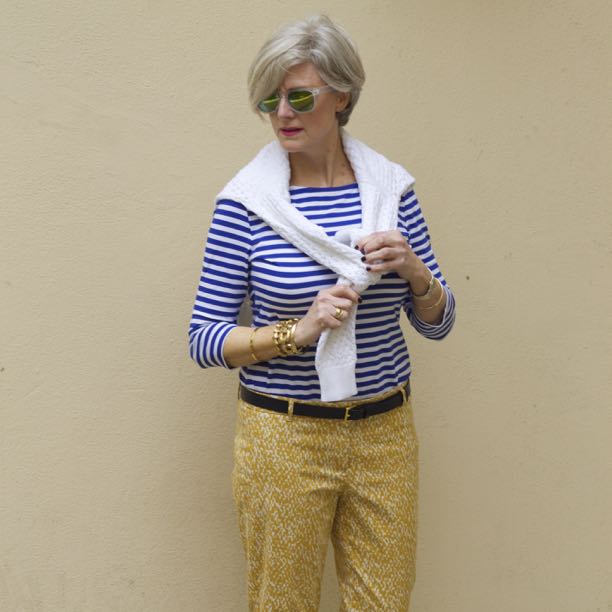 2) How do you balance new trends with a more timeless look?
I'm a classic girl at heart and my wardrobe is built with the basics. Blazers, button-downs, cardigans, pencil skirts, and denim jacket are some of the key items that hang in my closet. But to keep the look fresh it's fun to pair these pieces with more trendy clothes. One of my go-to looks is a graphic tee paired with a blazer. Or I'll try a little pattern mixing. Striped tees are one of my staples, but it's fun to combine one with a floral skirt or patterned pants. Color is also a great way to stay on trend and mix it up. One of my favorite combinations is navy and pink.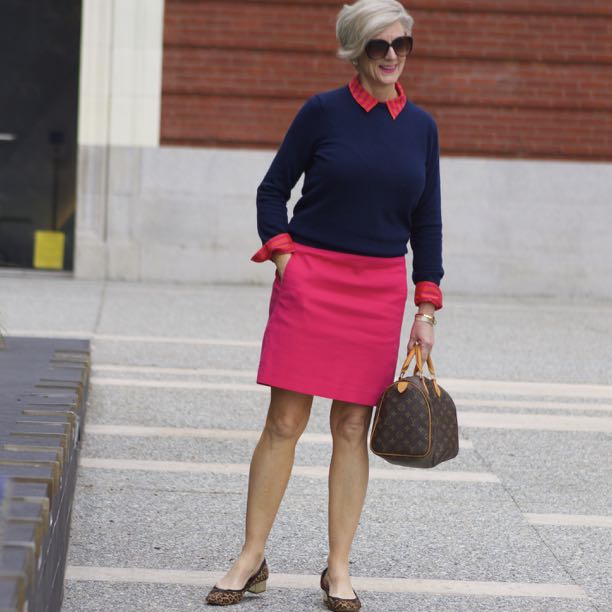 3) What's the best piece of style wisdom you've ever received?
Always own something in a leopard print. It's a staple in my closet – timeless, elegant, and always glamorous. I think of it as a neutral, and try to pair it with the unexpected. You won't be sorry if you invest in a great pair of leopard heels or belt.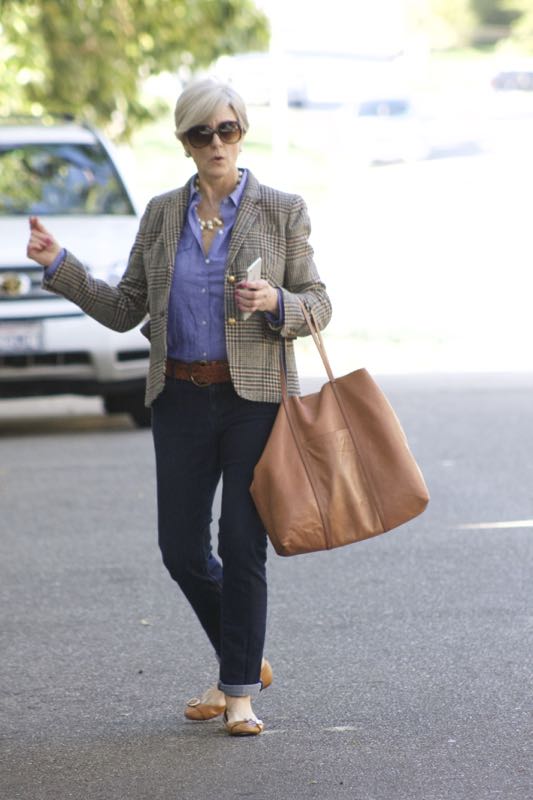 4) How would you describe your personal style?
My style is 100% American Classic which focuses on clean lines and sleek silhouettes. Think blue jeans, sneakers, and t-shirts. It's a timeless, classic, fuss-free style that's oft times inspired by menswear. And, it looks terrific with trendy accessories. Hats or scarves can easily transform the overall look to suit just about any occasion, and I reach for these time-and-again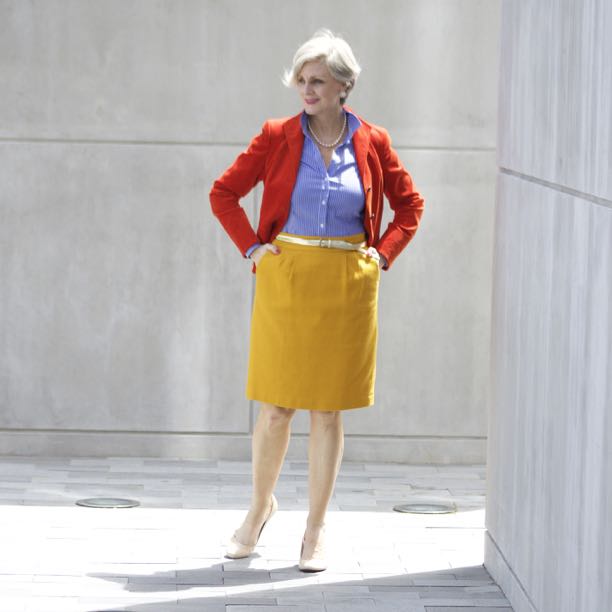 5) What is the one thing you wouldn't spend a lot of money on?
When I stock up on t-shirts I never spend a lot of money on them, and I try to stock up. White, black and grey are colors that go with everything.