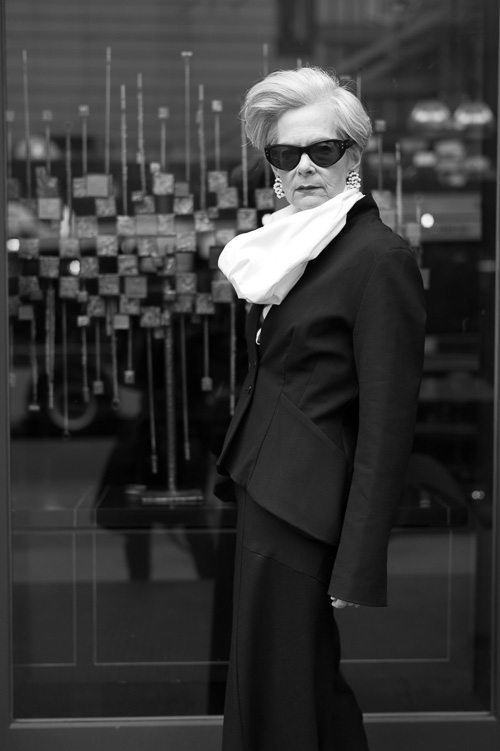 I'm really excited to be able to introduce you to New York City based blogger Lyn who is The Accidental Icon.
Do you have a signature piece or style?
My signature style and color is black and white. I have been experimenting lately with a very small dot of blue. A monochrome look is reflected in my clothing and accessories as well as the majority of photos on my blog as they are mostly black and white. That being said, my signature pieces are many because I just can't choose a favorite. My signature pieces come from Yohji Yamamoto, Rei Kawakubo, Issey Miyake and Junya Watanbe, my favorite designers. I think other signatures of the Accidental Icon style are becoming her sunglasses and her earrings.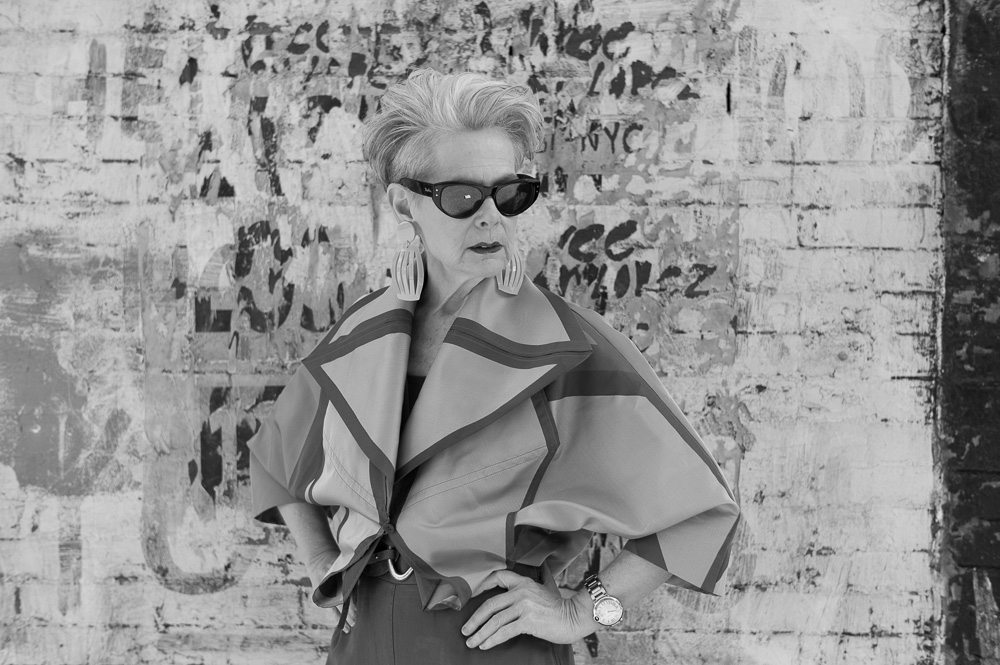 How do you balance new trends with a more timeless look?
I am not one who usually follows trends. I do read everyday about what is happening in fashion and sometimes I will see a trend that I want to play with. Recently I did a post about the return to the 70's and the fringe trend. Not wanting to re-visit the years I was a teen, I paired an Issey Miyake black fringe top with some Prada harem pants for a more mature and sophisticated version of the trend. Black and white classic skirts, shirts, dresses and trousers never go out of style and I have a collection of these essential pieces that I add to and subtract from as needed to make whatever modern look I am interested in.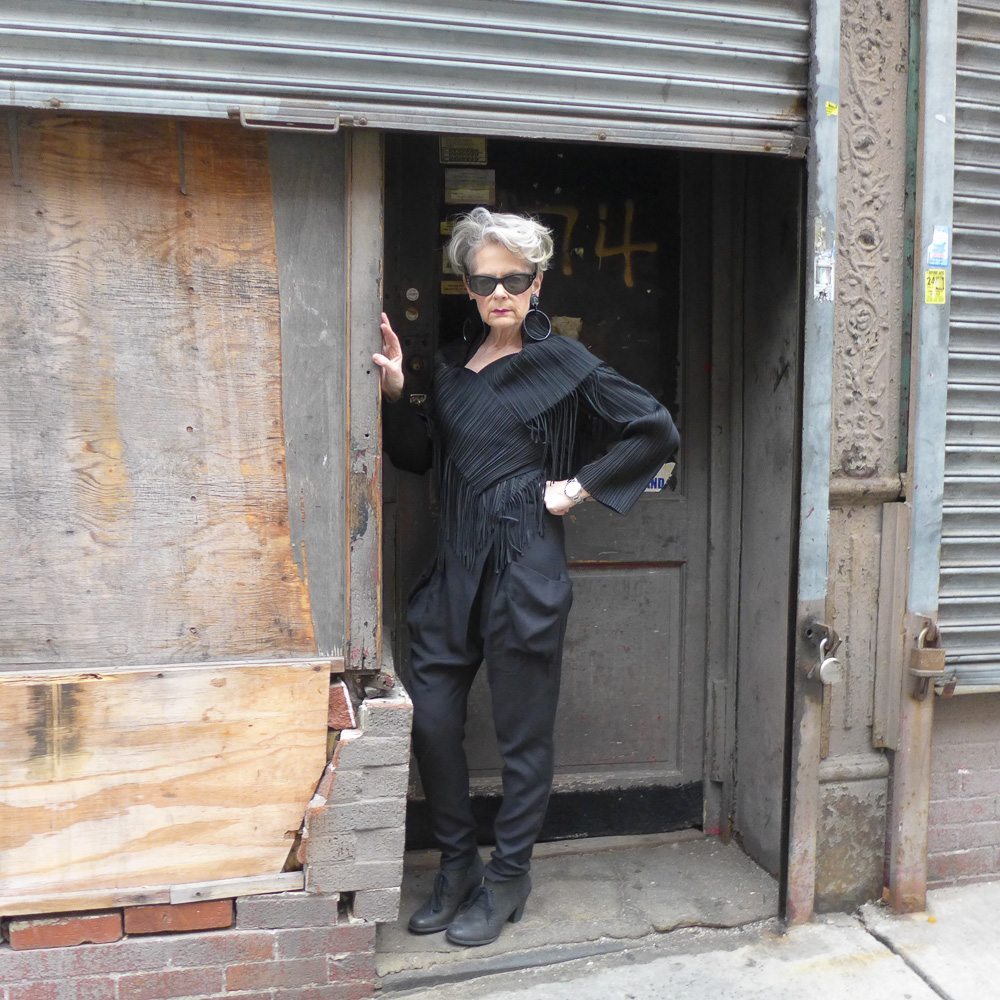 What's your secret to making yourself stand out?
I think my secret to standing out is putting pieces together in an unexpected way. For example, in a recent post I was inspired by a photo of a look in the A/W 2015 collection of Limi Yamamoto. I interpreted this look by pairing a strangely shaped sweater by Yohji Yamamoto over a long white shirt. I am a very performative person and usually there is some identity I want to project depending on where I am going and what I am doing. This adds a dimension to my outfit that potentially attracts more attention than if I just "got dressed". I also collect and wear, very large, statement making vintage earrings that always engages people to ask about them. My grey almost white haircut in a short, modern way also allows me to look different.
How would you describe your personal style?
I guess I would describe it as romantic, artistic, dark, light, androgenous, comfortable, clerical, provocative and intellectual.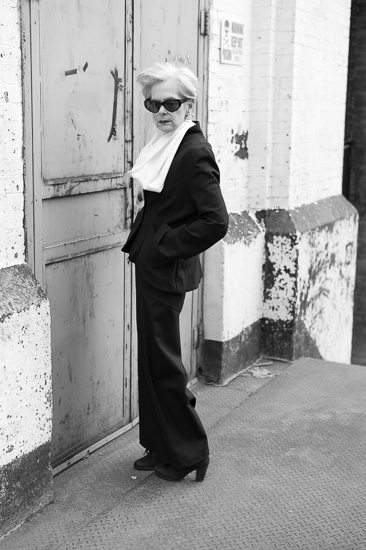 Who are your style icons?
I love Patti Smith, Ann Demuelemeester, Carine Roitfeld and Beatrix Ost.
What are your top tips for looking stylish when travelling?
My top tip is to buy as many pieces of Issey Miyake's Pleats Please line as you can. The way the textile and the clothing are designed every item can be rolled in a ball, crumpled up, scrunched into very small pieces and will emerge ready and perfect to wear. The pieces come in every color, every shape and silhouette and best of all can be washed in cold water to air dry quickly. The pieces can be dressed up or down and layered depending on the temperature. You can get solids or prints and pack a month worth of clothes in a carry on bag.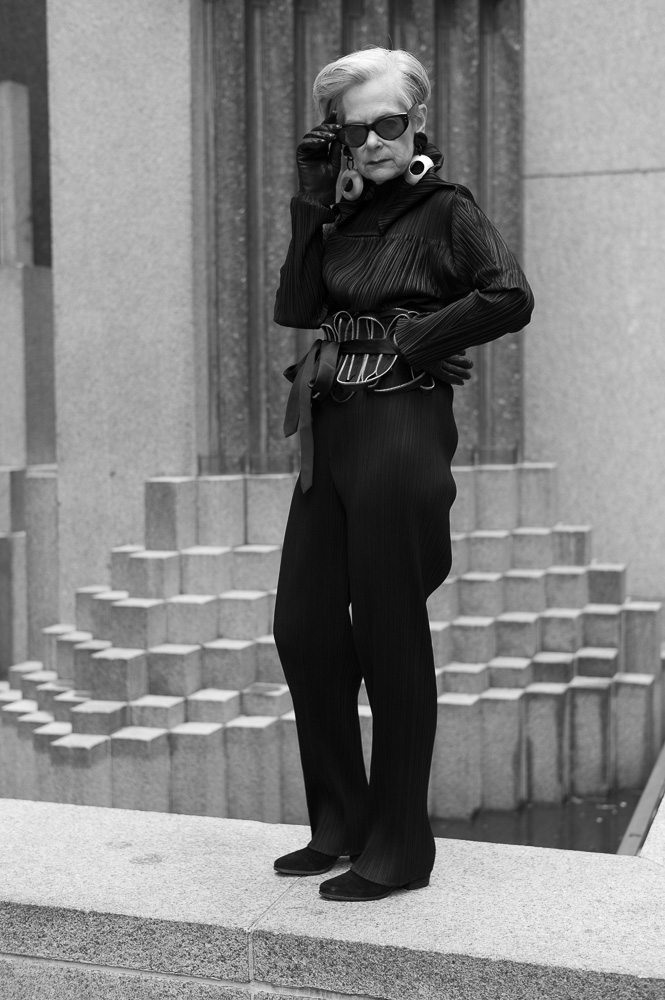 What is the secret to great style?
Staying authentic and true to who you are while at the same time having the courage to take a risk that stretches your comfort zone.