Nancy K put in a request (and yes I'm doing all the body shapes) for an 8 shape – so here are some guidelines.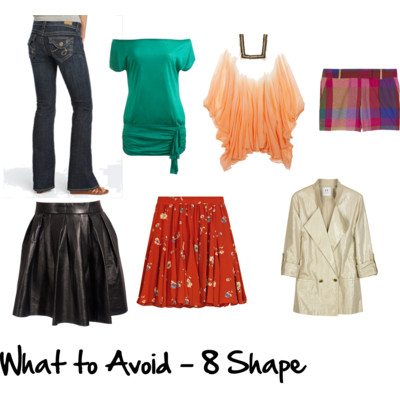 If you are an 8 Shape (high hip and bootylicious) you are best to avoid trying on garments that:
Flare from the waist – such as dirndl or circle, or any sort of pleat from the waist.
Tulip or overly tapered skirts or trousers
Short shorts
Longer jackets that don't have lots of waist shaping and flare from the waist
Anything that is not fitted at the waist or can be belted to fit your waist.
Pocket flaps and lots of pocket detail on jeans
What do you 8s always avoid taking into the change room?