What is the difference between an 8 shape and an X shape? Well they both have defined waists, and their hips and shoulders are both fairly proportioned, (though sometimes you can have an 8 shape that has narrower shoulders, more like the A shape, but their hips are a different shape to a traditional A/pear).
The 8 shape carries her weight at the high hip, just under the waist, on the bottom, rather than the low hip/thigh area which is where the X shape carries hers.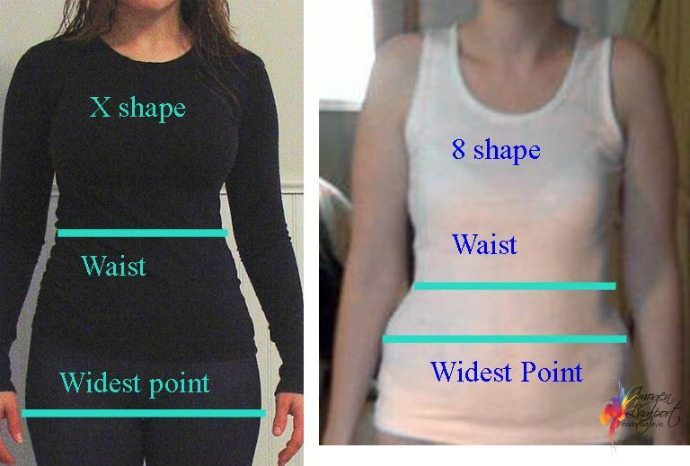 This is why she looks better in a straight skirt than an A line or flared skirt, which looks better on the X shape body.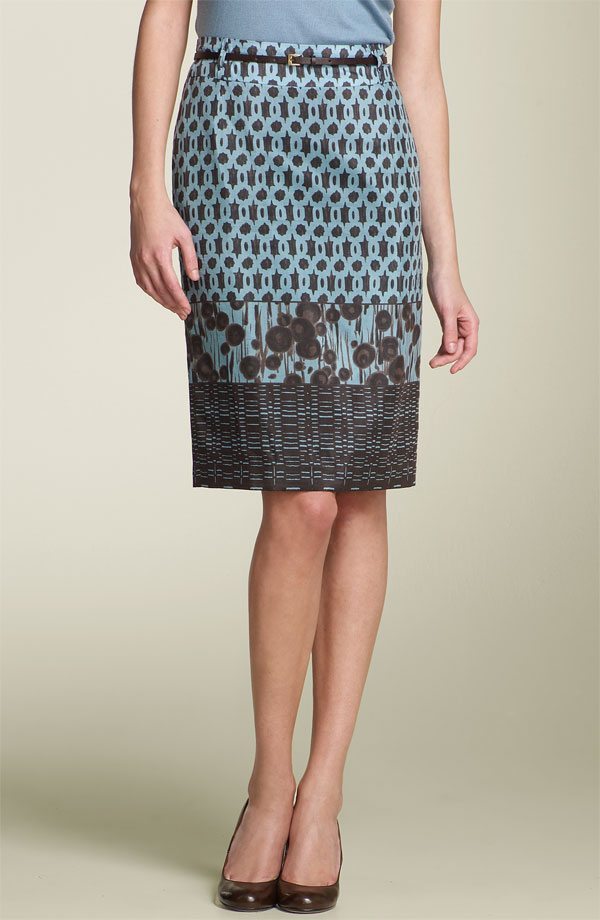 The figure 8 body needs skirts and dresses to fall smoothly over the hips and go straight down, if they flare, because the high hip is much wider than the waist, they will flare out too quickly and make the wearer look very wide.
Pants should also be straight or bootleg, but not wide or flared.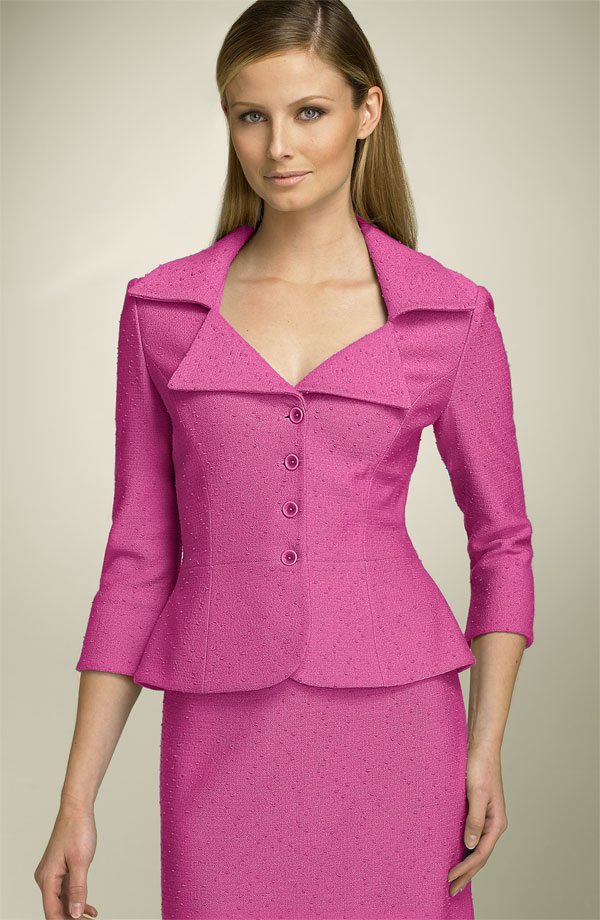 Avoid boxy or straight jackets, the 8 shapes must have waist shaping in her tops. She'll often find a peplum will be most attractive as longer straighter jackets may be too tight around her hips, but too loose at the waist.
She'll find that she always needs to have the waist band taken in on pants and skirts. Pants with a wide waistband may work best for her shape.
Clothes from www.nordstrom.com