One of the questions people ask loads over on the Evolve Your Style group page is how to take a good selfie photo. Particularly if you don't have anyone else to take a photo for you. So today, in part 1 of this post, I'm going to share with you ways to use what you have at home already to help you take a selfie (that's a photo you take of yourself) with the modern technology that is most likely already at your disposal.
Most of us have smart phones these days, and the cameras in them these days are great. No need to carry another camera around! So use the technology at your fingertips to take your selfies.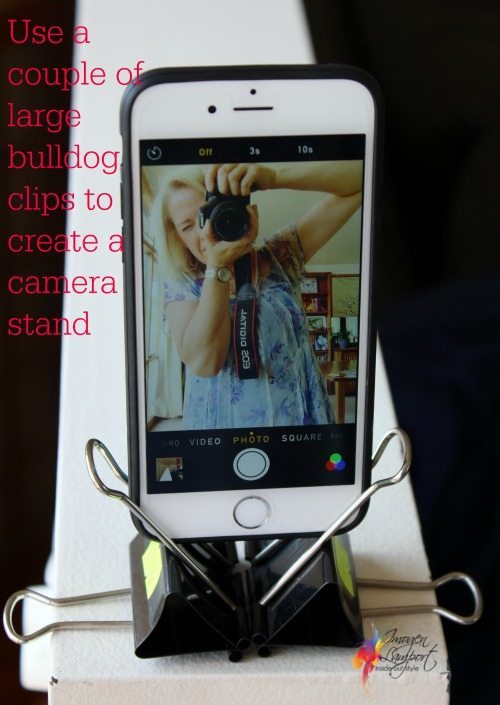 The easiest way to create a camera stand it you don't own a tripod is to get two large bulldog clips, sit them on a flat surface and put your camera on it. You can move them apart for a landscape photo, or put them close together for portrait.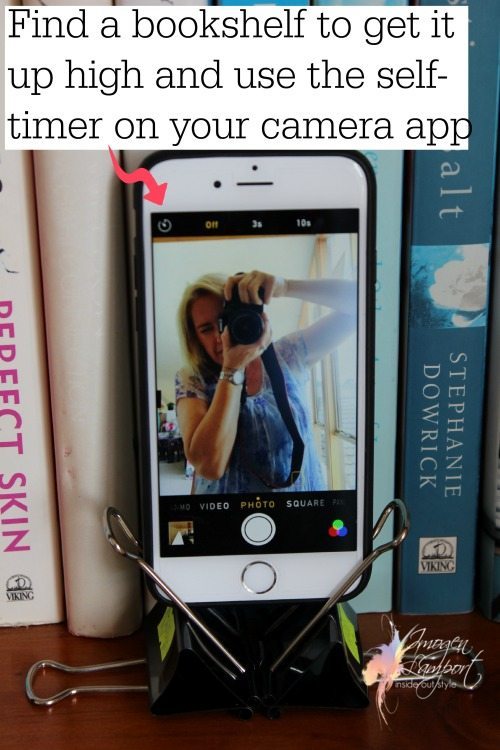 If you're by yourself, either use the self-timer on the camera app on your phone, or download a camera app that has one (if yours doesn't come as standard) that way you don't have to be touching the phone and can step back and get right into the frame for that photo.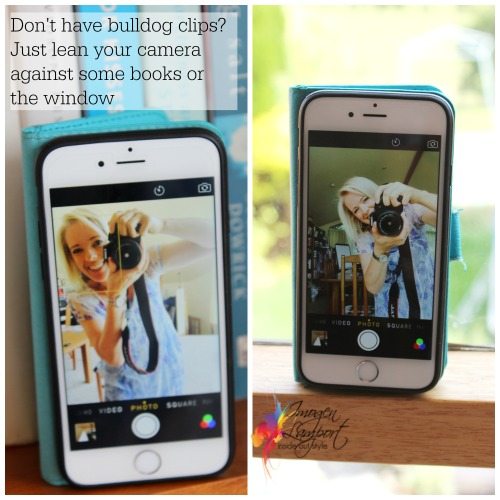 Where to put your camera? Bookshelves, ledges, tables and window sills all work if you can lean your camera against a solid surface.
Want to go hands free? Add in a Bluetooth remote control to make this even easier here is one that works with both Apple and Android phones.
Add Light
Camera's need light to give you the best result. Ring lights are great – you can get them with their own tripod and phone holder so you get it all in one!
I have a ring light like this one.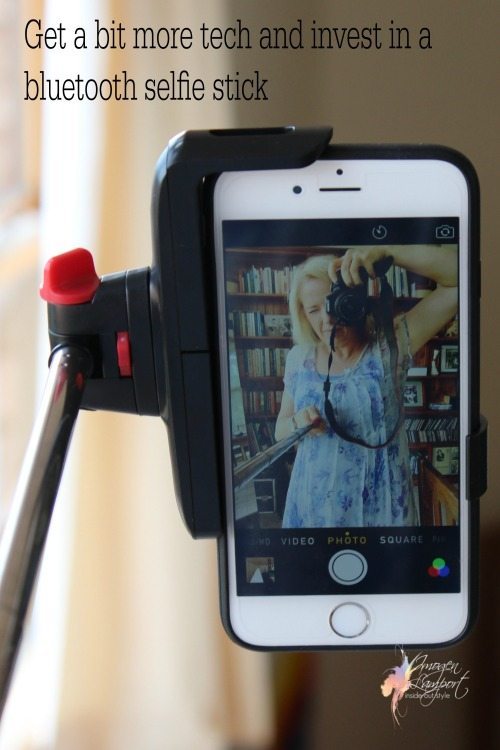 If you want to get more techie then invest in a selfie stick. Make sure it's a bluetooth one that has a little button on the hand grip so you can press it with your thumb to take the photo.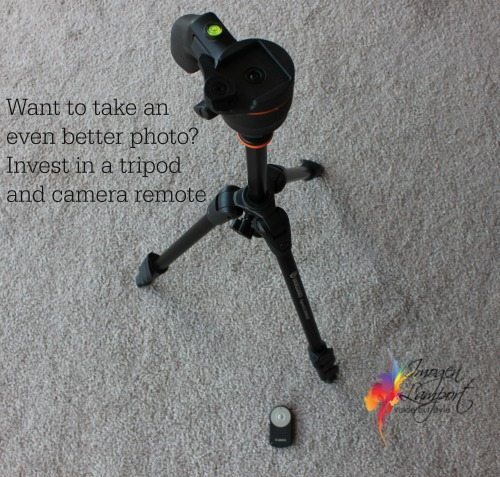 There are good and fairly cheap tripods available for regular cameras or even ones that happily hold your phone from places like Amazon. Check this baby out!
If you want to do it like the professional bloggers then it's time to invest in a decent tripod and a camera remote so you can attach your camera to it and change the height and angle of the camera, then strike a pose! Get my tips on posing for photos here.
That's it for the technical part of taking the photo. But want to edit like a pro? I highly recommend using Picmonkey (that's where I've edited these photos and added the text) as it's so easy and there is a free version you can use to make your photos look great and change the size so they are web friendly.
Discover how taking outfit selfies has really helped hone the style of so many women.