No style advice today. Instead I'm going to share with you some photos from my travels in Chicago (where I'm currently on holiday).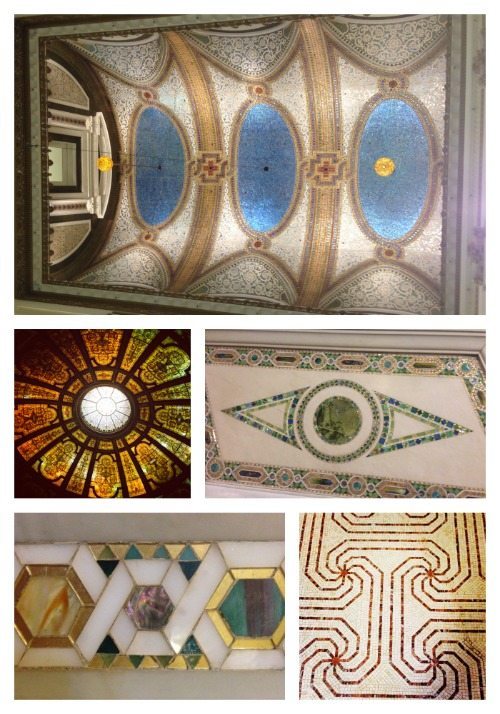 On our first day the weather wasn't so great, so we took a walk up to the Chicago Cultural Centre and Public Library. Amazing building with lots of mosaic designed by Louis Tiffany (of the Tiffany Jewellery family), there is also one of his mosaic ceilings in the Macy's, the blue one in the picture (used to be Marshall Fields departments store) downtown (look up in Chicago and there are so many architectural delights to see).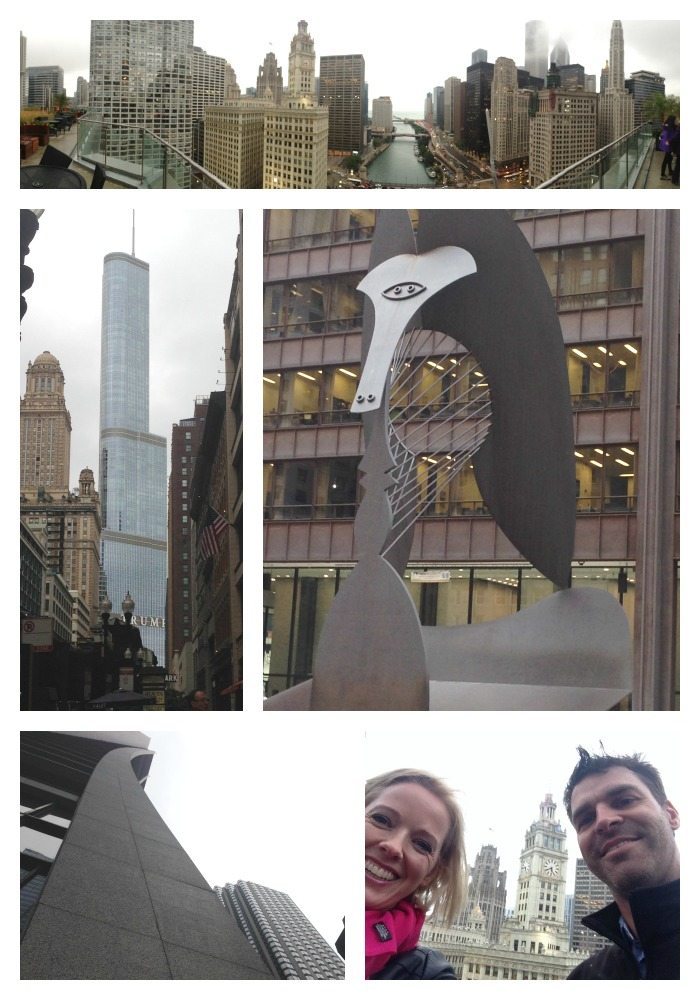 We took a walking tour and was introduced to a sculpture of Picasso's wife (in the picture above), went up Trump Tower (that big glass building) to the 16th floor where there is a bar and braved the wind and rain on the balcony to take some photos (not for long though!).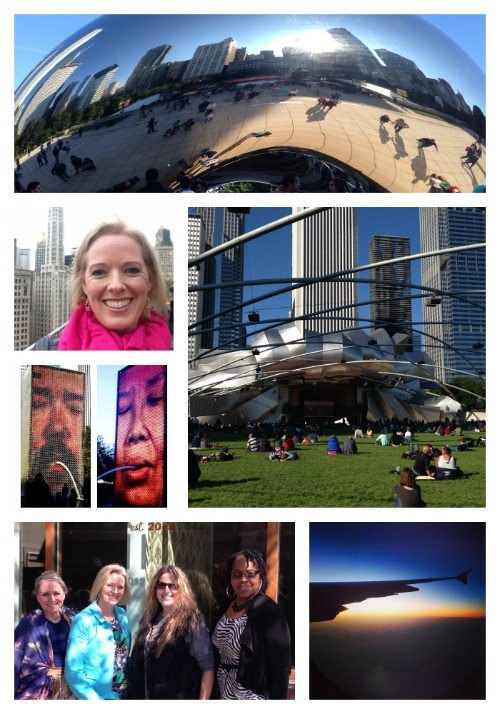 Fortunately the weather improved some after our first day and we walked downtown to see The Bean (a shiny metal, that looks like glass, sculpture in Millenium Park), the Millenium centre, where there was a concert in progress, and of course Buckingham Fountain.
I was lucky enough to catch up with some wonderful women who are currently taking part in my Evolve Your Style challenge and we had lunch at Little Goat diner.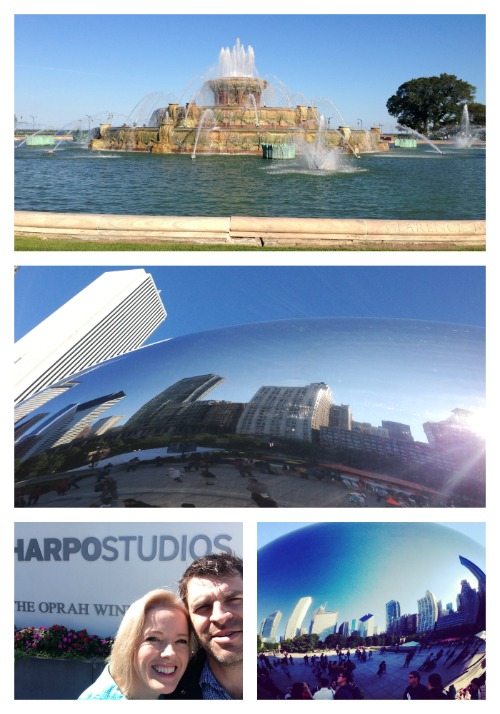 Turns out the apartment we're staying at is 3 blocks from Harpo (Oprah's) Studios. West Loop is a fantastic location to stay!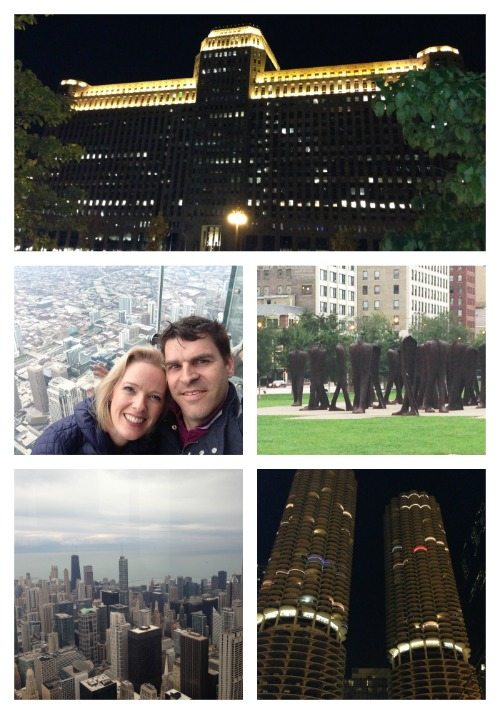 Just walking the streets of Chicago there are so many fascinating and beautiful buildings to see. My neck is sore from looking up all the time in awe!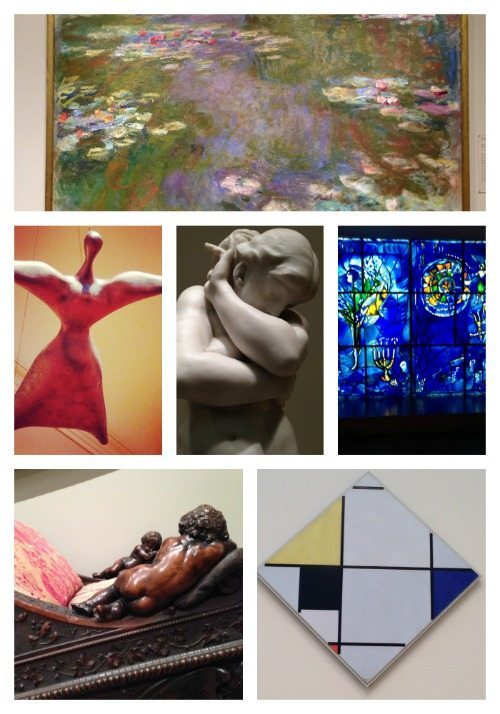 We spent 1/2 a day at the Art Institute and saw the current Magritte exhibition as well as a number of other works of art. You could spend weeks in this gallery – there is just so much to see! From Mondrian to Rodin, Monet to Chagal.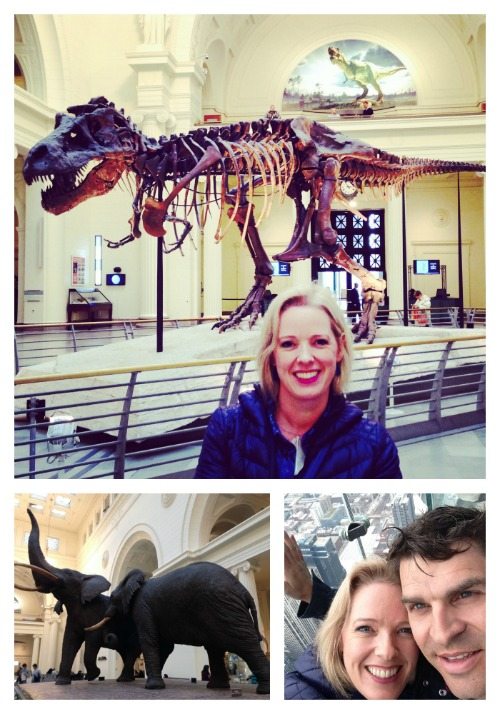 Then an afternoon at the Field Museum where Sue (the largest T-Rex skeleton) lives. Plus a visit to the Willis (formerly Sears) Tower to see the views from one of the tallest buildings in the world (though sadly on a sunny day you can see into 4 states, but it was a bit cloudy for us).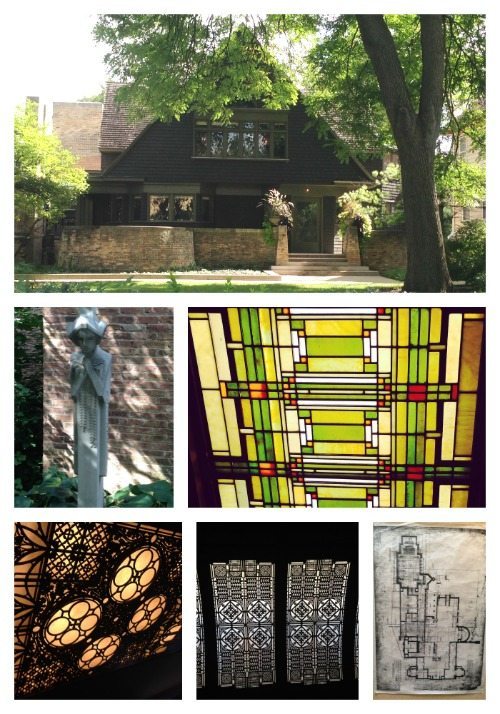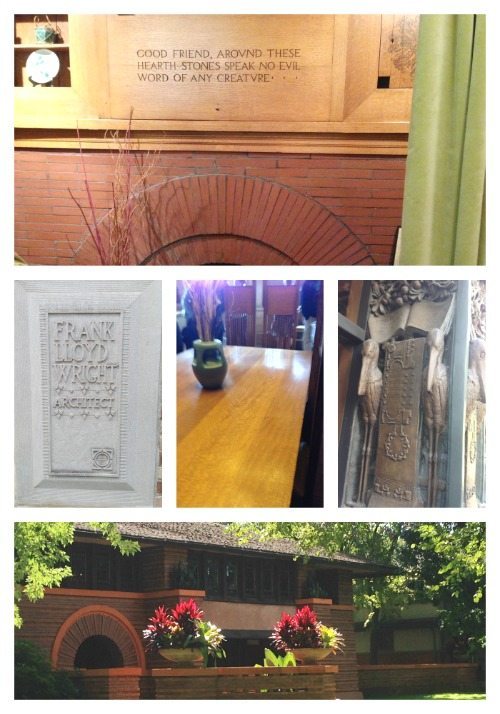 We've also taken a trip to Oak Park on the dodgy Green "L" line to see the Frank Lloyd Wright Home and Studio which was fascinating. A really interesting insight into his philosophy about design. Definitely worth the trip if you're coming to Chicago.
Still another couple of days to enjoy here! We're off to the Science and Industry Museum, Aquarium and maybe even an architectural river cruise today!