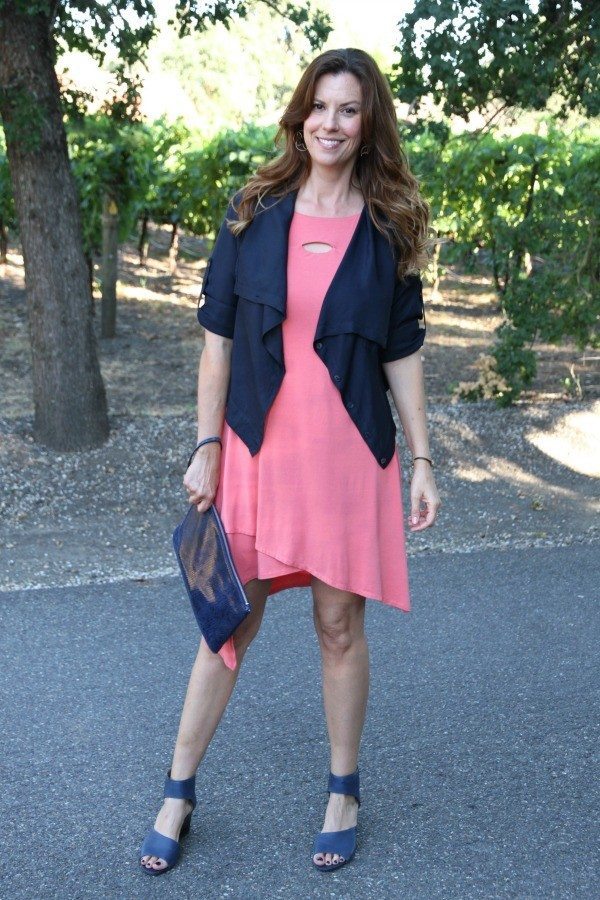 Today I'm excited to be introducing you to Sonoma (California wine country) Adrienne Shubin blogger of The Rich Life on a Budget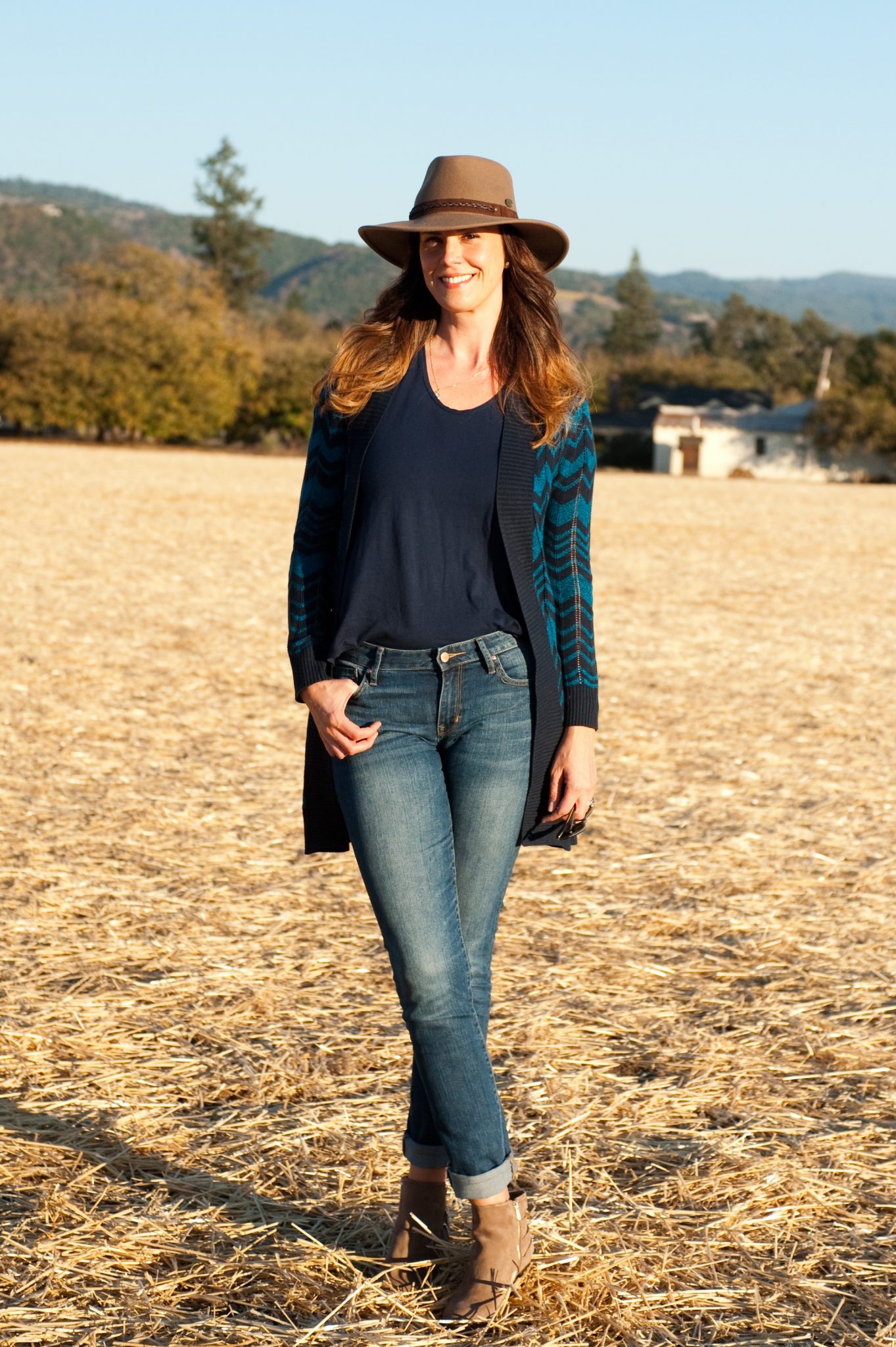 1. What is the one thing you would spend a lot of money on?
A classic high-quality handbag that goes with everything. I bought a Louis Vuitton tote in 2003 and carried it nearly everyday for about eight years. It worked with practically every outfit I wore. I rarely had to think about what bag to take with me. The tote is such good quality, it held up nicely to the daily wear and tear but eventually it was time for a new one. I replaced it recently with a small Louis Vuitton clutch that is my newest go-to bag.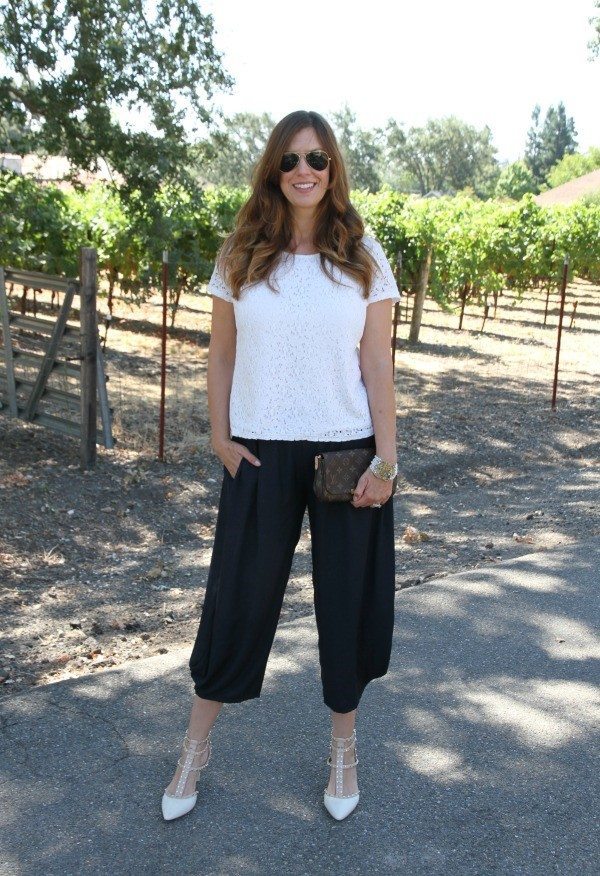 2. What is the one thing you wouldn't spend a lot of money on? Lingerie. I will splurge on quality bras and comfortable panties for everyday wear but luxury frilly lace lingerie is not my thing.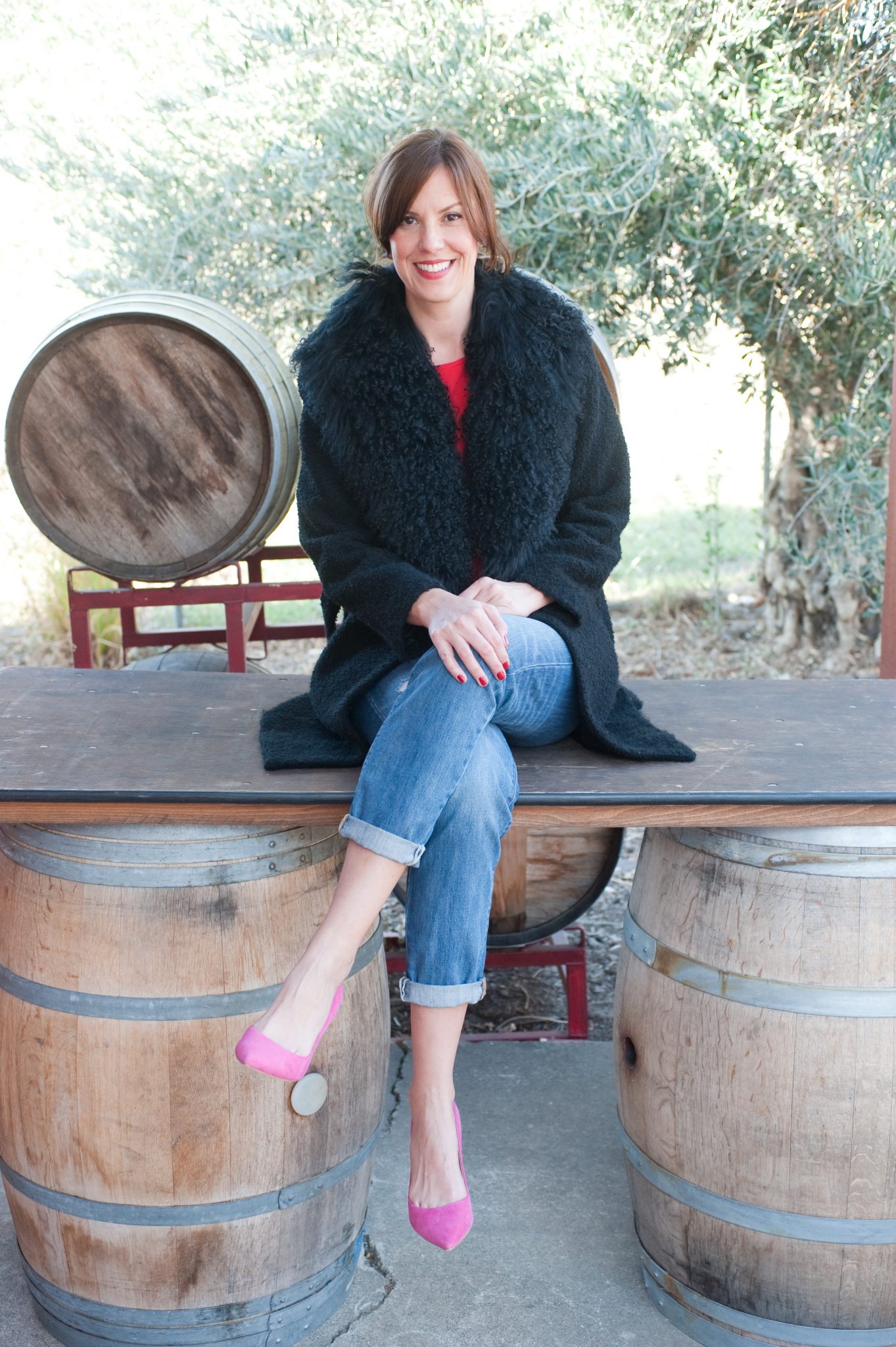 3. What are your top tips for looking stylish when travelling? A trench coat, a nice pair of jeans and some stylish but comfortable boots go a long way toward looking put together. Throw in some cute t-shirts, a few sweaters and scarves and you're on your way!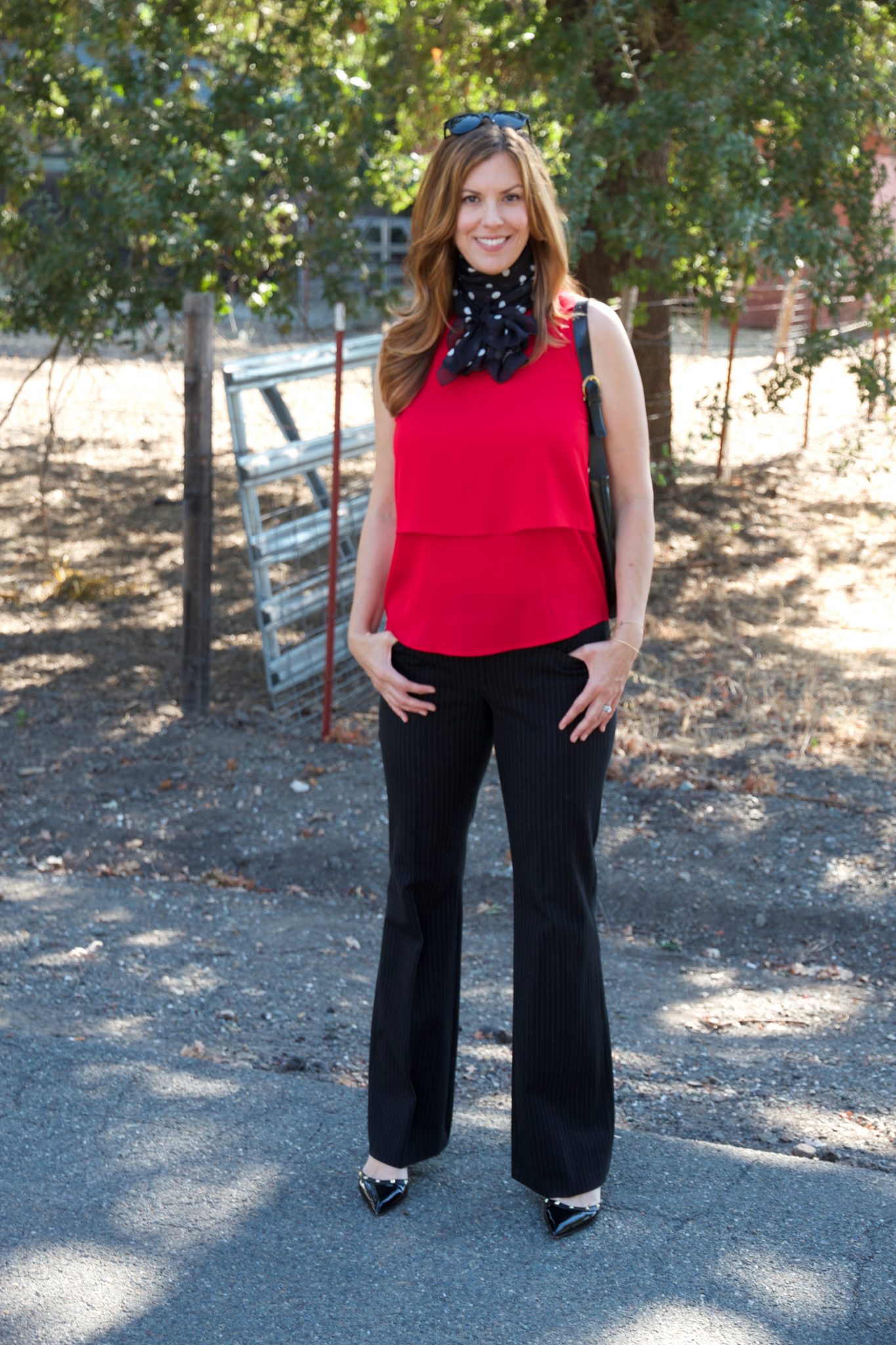 4. What is your current obsession? Shoes are always an obsession of mine. Ankle boots are my favorite style this fall.
5. Who inspires you? Other bloggers, mostly. Une Femme, You Look Fab, It's Not That Deep, Tamera Beardsley,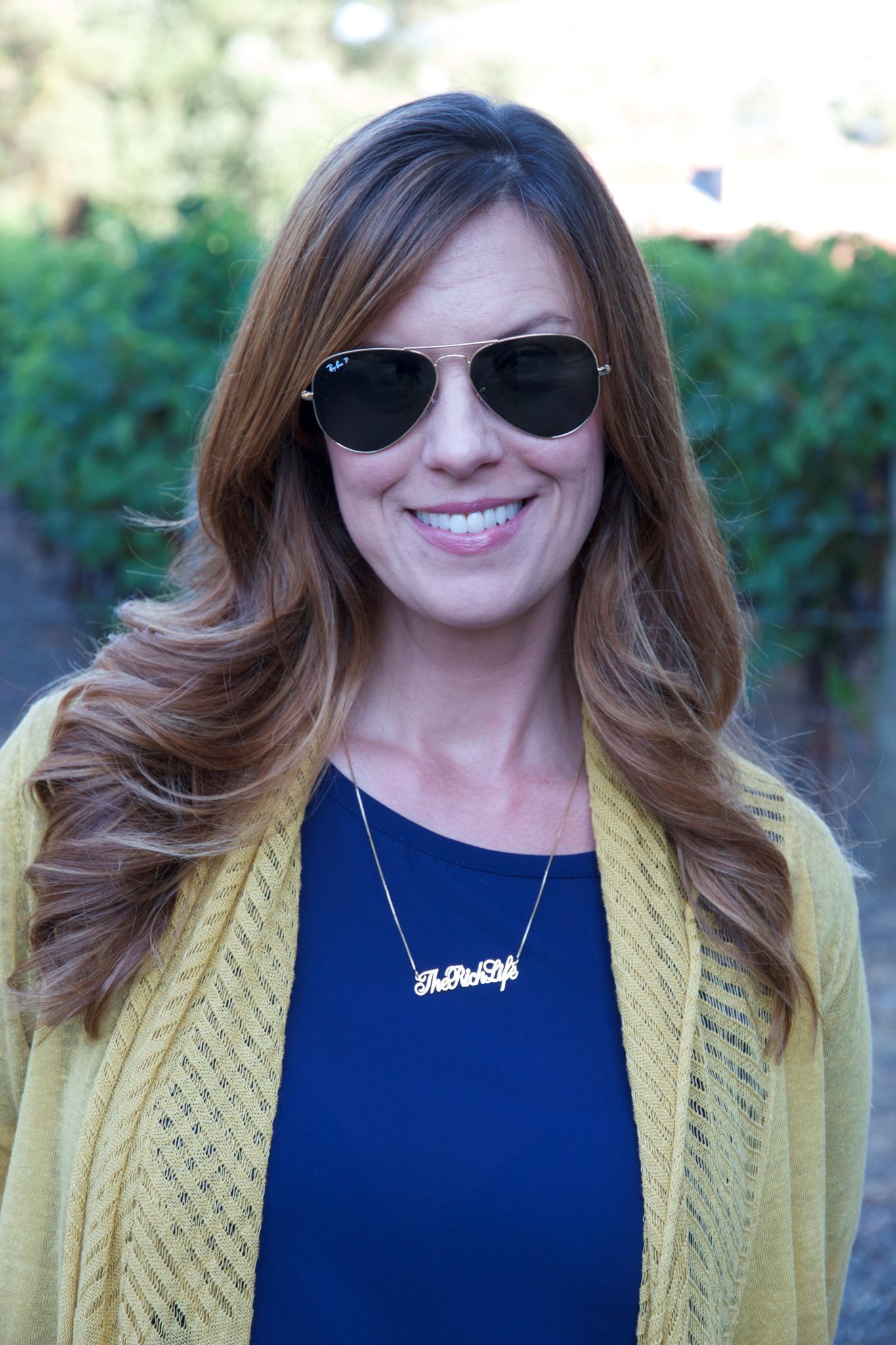 6. Do you have a signature piece or style? I recently won a piece of jewelry Catherine of Not Dressed as Lamb was giving away on her blog. It was for a personalized necklace by Onecklace. I decided to do something fun and skipped my initial, choosing instead to order "The Rich Life" in cursive. I wear it almost daily. It's a great conversation starter!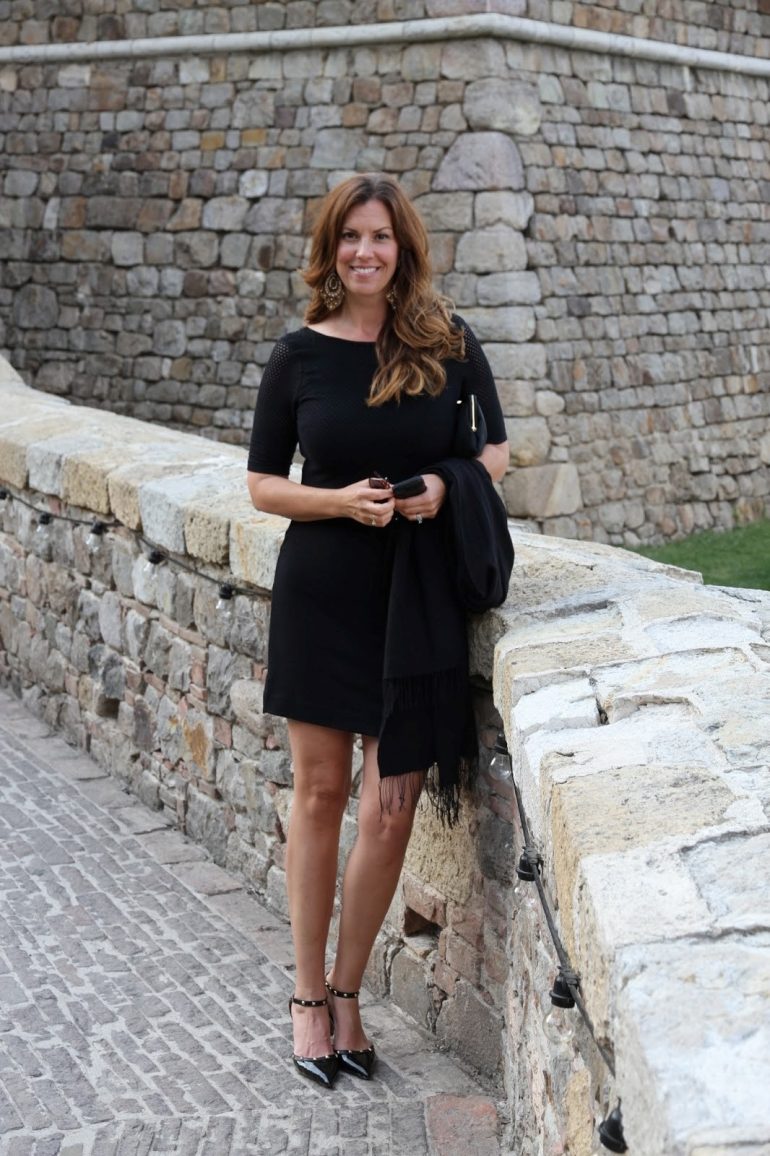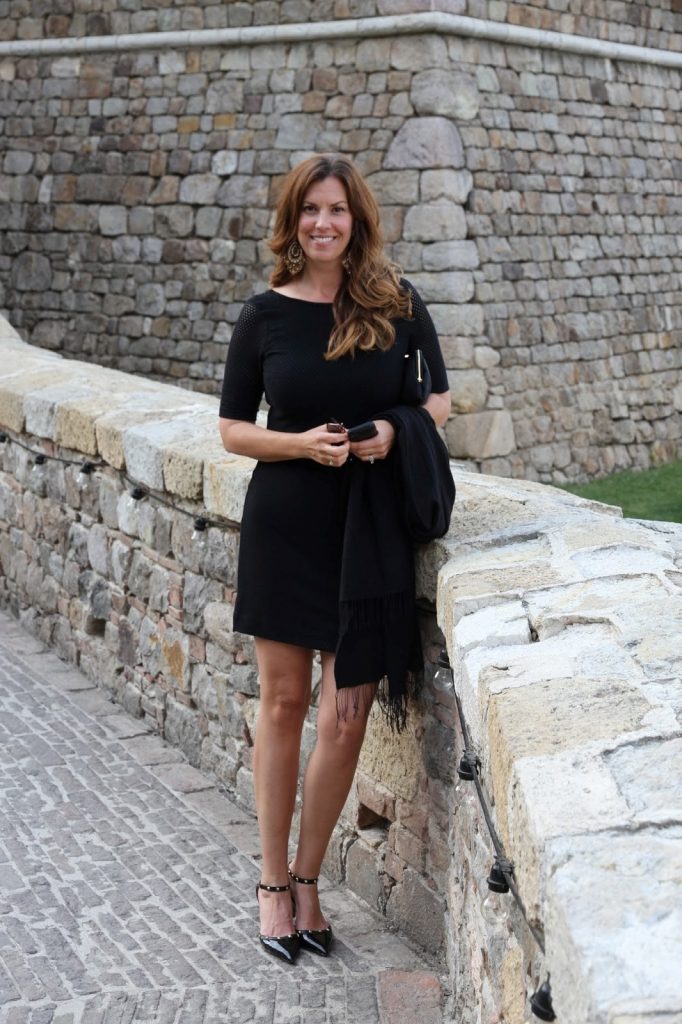 7. What's your secret to making yourself stand out? At 6'2", standing out has never been a problem of mine. But if I really want to turn heads, I will wear heels or a hat or both!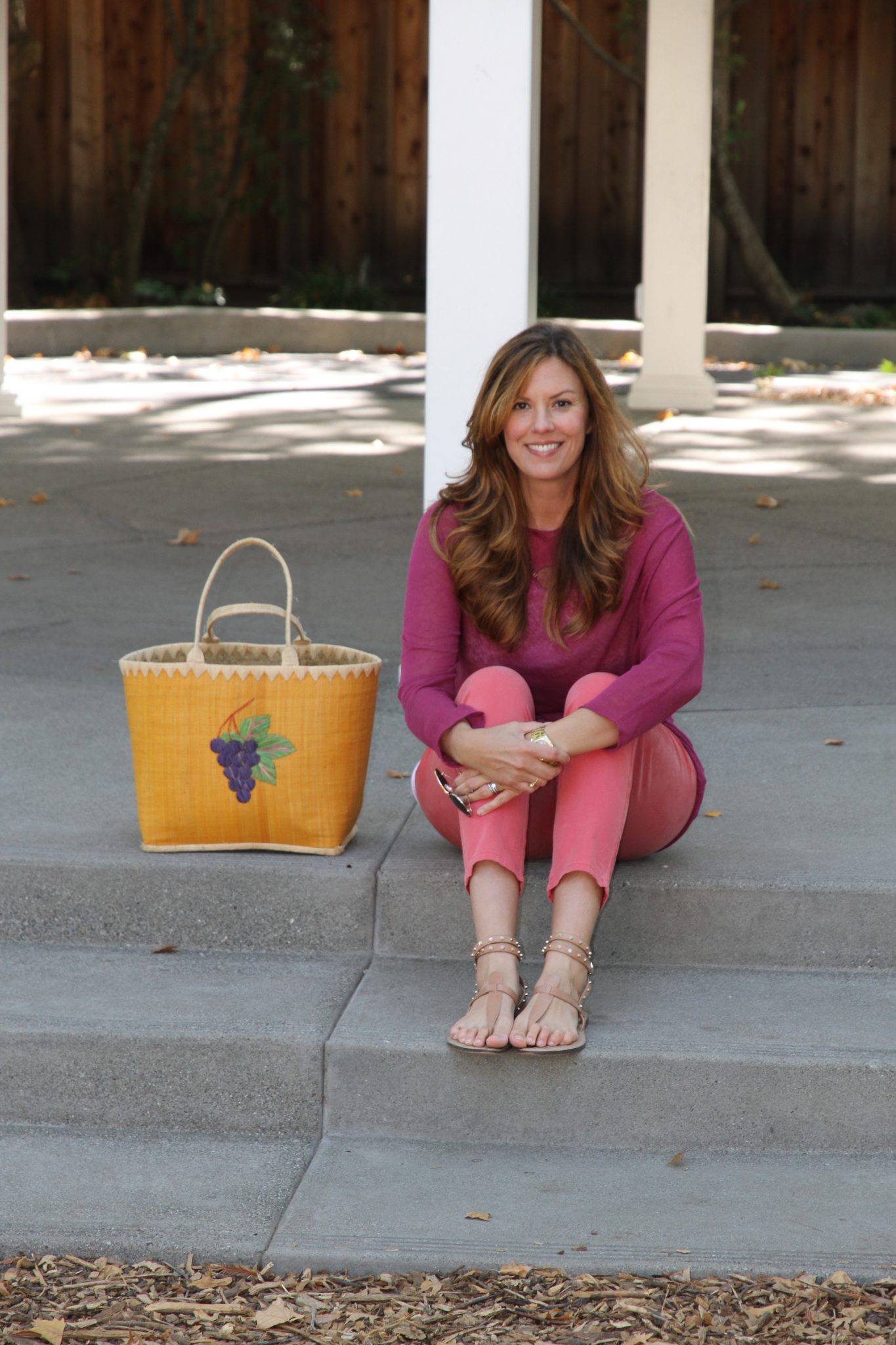 8. The one piece of advice most women need but don't get? Have an open style mind and have fun with fashion. Dare to try a trend you're interested in at least once. That is the only way to find out if it works for you or not.