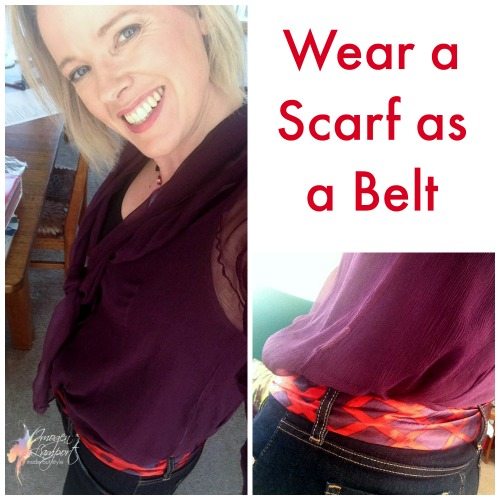 I've got quite the scarf collection, many from my dearly departed grandmothers and great aunts. I've never been a huge wearer of scarves around my neck, but now that I've got more of a waist and sometimes need a little help holding up my jeans. I like to wear a scarf as a belt.
I tend to only wear belts when I'm wearing a blouse that has to be tucked in (and can be bloused over the waistband a bit), but I think it adds a little extra colour and interest to my outfit.
How do you like to wear scarves if they're not around your neck?