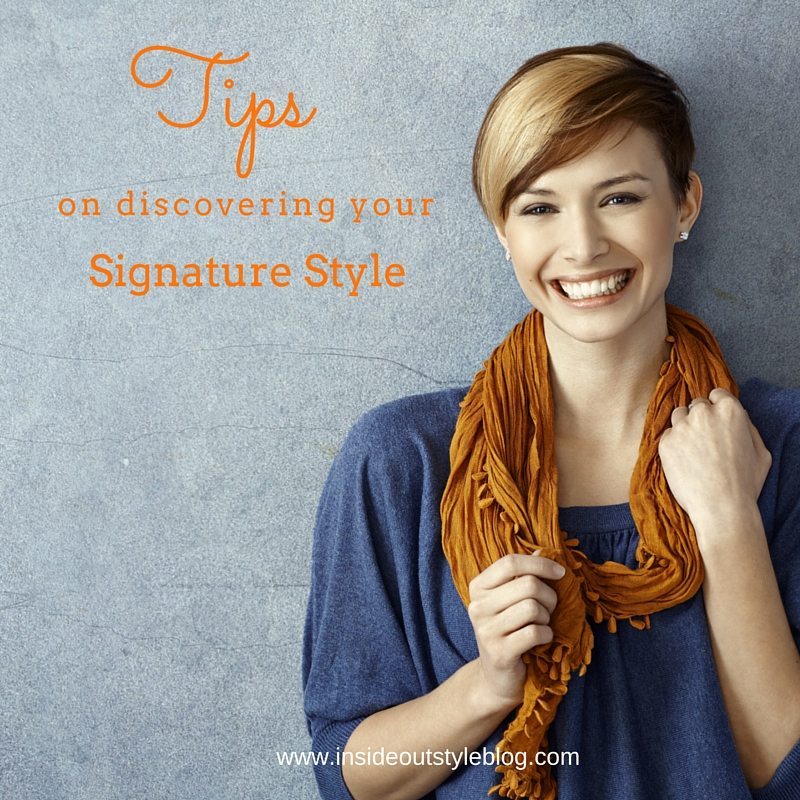 Discover ways to think about your signature style. Watch this short video with Jill Chivers of Shop Your Wardrobe and I talk about our own signature styles and how we found them, and ways you can think about yours.
Your signature style is an element of your style recipe and personality style. It can almost be the "uniform" part. The recognizable element that you put into each outfit.
Jill's Signature Style
Animal print is Jill's signature style. It was only after Jill left a corporate role and it allowed her to think more about her own personal style and how she wanted to express herself now she didn't have to wear any kind of corporate uniform.
As Jill has patterned skin (freckled skin) – animal prints really suit her as they create harmony with her skin. She's now known for her animal prints (people expect them of her) and she wears them every day and so has become her signature print and therefore her signature style.
Imogen's Signature Style
Large necklaces have become my signature style as, like Jill, they relate to my body scale (or my body at this time when I had a very large bust before my breast reduction surgery). I found that wearing large necklaces worked both with my personality (a touch of drama and impact is something I enjoy in an outfit) as well as my physical presence.
To Discover Your Signature Style
Ask yourself:
Who am I?
How does my clothing express something about me?
What really works for my body and colouring?
What do I love?
When you shop, knowing your signature style can really help make shopping easier too.
What's your signature style?

More Tips on Finding Your Signature Style
How 3-5 Style Guidelines Are All You Need to Be Super Stylish