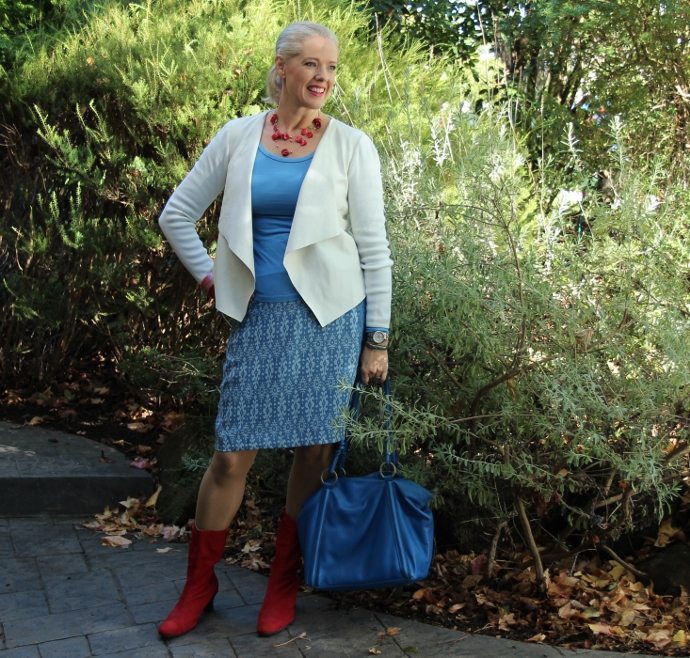 Dressing in Red, White and Blue or Any Other Triadic Scheme
Happy 4th of July to my gorgeous USA readers. To celebrate in style I thought I'd do it in red, white and blue. Why has this become such a classic colour scheme? It relates back to the colour wheel – it's 2/3 of a triad, which we find is a very pleasing, plus 1 neutral.
As you can see from this colour wheel – when you draw an equilateral triangle on it, red and blue are two points of that triangle. Some of the other triadic based schemes that work really well are:
Blue, Yellow and Chocolate
Green, Violet and Grey
Violet, Orange and Chocolate
Magenta, Turquoise and Charcoal
Have a play with the colour wheel and see what schemes you can come up with. Remember, when you're putting outfits together you don't want equal parts of each colour, instead you can work around a formula that is closer to: 60% – 30% – 10%.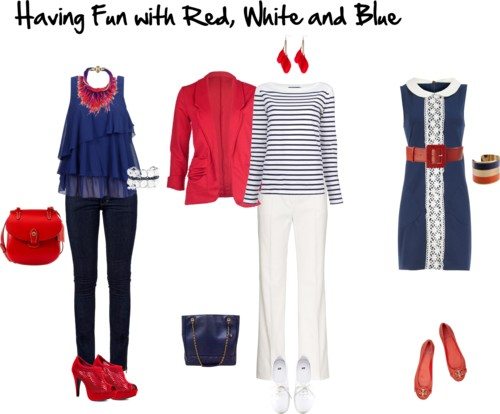 So wherever you live, this perennially classic scheme works for both smart and casual wear, just remember to avoid equal proportions for the most stylish look. What are your favourite triad based colour schemes?
Further Reading: