Do you think much about your hands or are they just there doing stuff for you all day, without you really noticing? Why should you bother looking after your hands?
I do appreciate my hands, and all the things they do for me which include:
shake hands
hold hands
stroke
pat
express yourself more eloquently than words alone
make things
type
eat
count on fingers
scratch
cook
pick up and grip
sign
write
send text messages
I'm always aware of how my hands appear, as I spend a lot of time holding colour drapes (for colour analysis) with my hands in front of a mirror and my clients eyes directly looking at them. Sadly I have very think and weak nails, and I've tried everything I can to make them stronger, but alas they are never the nails I'd like naturally, so sometimes I have professional help to improve them as I notice that I don't want to wear rings or draw attention when my nails are broken down to the quick.
Given that your hands are constantly interacting with people, isn't it time you took a few moments to look after them? Imagine what your life would be like without functioning hands?
Taking a few moments out each day to appreciate them and to regularly:
Moisturise
Care for your nails
Massage them
Sunscreen (particularly your driving hand)
Avoid biting your nails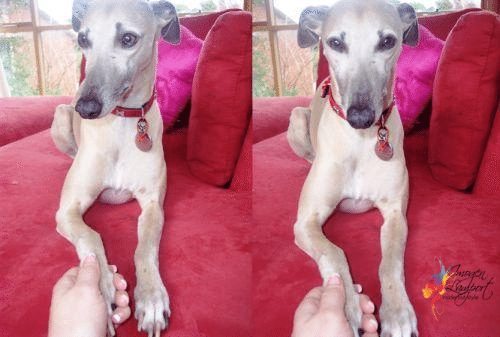 You can also decorate them with:
rings and bracelets
manicures
You may not realise it, but many people are checking out your hands, sometimes subconsciously, sometimes consciously. I'm sure I'm not the only person to notice if someone has bitten nails, dirty nails or hands, or has beautiful well cared for hands. We would all rather be served our food by a waiter with clean hands and fingernails and we really really hope that the chef has clean hands and nails. We would be repelled if our doctor had hands that needed some serious cleaning or grooming and they were about to touch us.
Even if you don't work in and industry that requires a high level of hand hygiene, it is important for all of us to consider the state of our hands and what message they are imparting to the world, even when we don't think we're sending any messages at all.