Sydney Australia based blogger Bree shares her Stylish Thoughts this week. Bree writes The Blog Stylist.
What is the secret to great style?
Finding an outfit that flatters your figure, and makes you feel fabulous. If you're not one to get caught up in the hype of trends, follow the lead of celebrities such as Jennifer Aniston. Her classic style makes her look effortlessly stylish almost all of the time!
What is the one thing you would spend a lot of money on?
A killer pair of classic shoes or a Gucci bag.
What is the one thing you wouldn't spend a lot of money on?
Accessories. I get bored of them rather quickly, so I'd much rather spend $20 on a necklace than $200 given I'll probably only wear it once. Whenever I'm in the US I head straight to Forever21 and go a little crazy with basics such as singlets and tops. You can never have enough, and for as little as $2.50 each, you get a lot of bang for your buck!
What are your top tips for looking stylish when travelling?
I start by packing three essential outfits: one super casual, one super dressy and one that falls somewhere in between. I've followed this rule for the last seven years, and it's worked flawlessly! Everything else that goes into my suitcase tends to work around these outfits, making it very "mix and match".
What's the secret to looking polished?
I think blowdried hair can always make you look polished, regardless of your outfit.
How do you balance new trends with a more timeless look?
I don't tend to adopt trends as a whole, rather I take elements of them and work them in with my own style. I find that this way the items in my wardrobe are wearable for longer, and I have less "OMG – what was I thinking?!" moments when looking back over photos!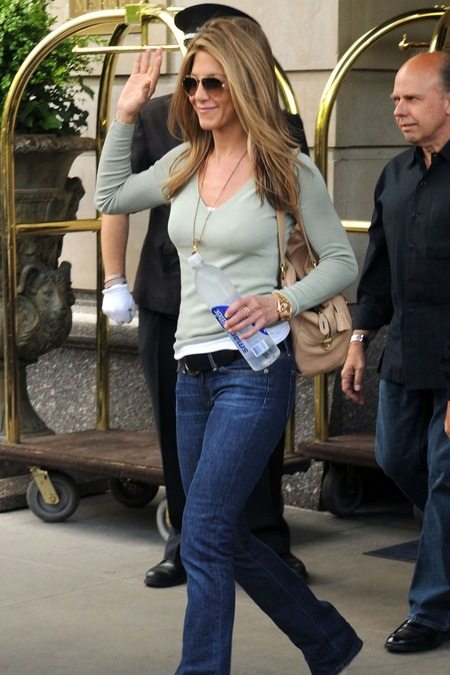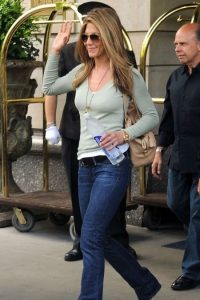 Who inspires you?
Celebrity-wise, Jennifer Aniston always gets a big tick in my books. I also love Rachel Bilson's style.
Blog-wise, I love reading J's Everyday Fashion. She shows practical styling tips on a budget and always looks great.
What's not worth the money?
Basics. I'd never spend $100 on a plain white singlet or tee.
What's your secret to making yourself stand out?
Taking notice of what outfits you get the most compliments, and wearing them more often! Whenever I wear bright pink I get told I look, "Great! Happy! Healthy!" so I've taken to wearing it a lot more. Yet when I wear black, no-one says those things. Such a simple trick!
What is your favourite current trend?
Stripes. I tend to buy too many things with stripes!
What are your favourite websites.
Pinterest is a huge source of fashion inspiration (and time-wasting!) for me. I love it not only for clothes, but for home-furnishings and other pretty pictures too.
How would you describe your personal style?
Classic meets sparkles!