A lovely reader asks: Please can you do something for dressing a short-waisted H too? I'm like super short – there's about an inch between by ribcage and my hip, so I tend to stick with dresses, but that's not always practical for chasing two young kids.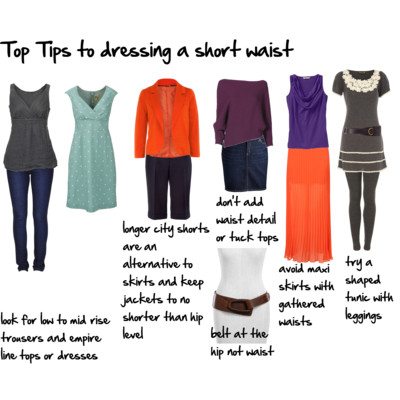 To start with, think about dressing using a column of colour. But if you don't want to do that try these 7 top tips:
Having a proportionally short waist (small distance between rib cage and top of pelvis/hip bone can make you look boxy and squat, so how to make it appear longer, and give the illusion of having a waist?
1. Low to mid rise jeans and trousers
2. Empire waist tops and dresses
3. Avoid belting at the waist, instead you can belt at the hip if you want to belt and don't contrast belts
4. Avoid gathered (dirndl) waist skirts and dresses
6. Don't tuck tops
7. End tops around your hip bone or a little longer
8. Look for tops, cardigans and jackets that don't have any detail or pockets around the waist area to avoid drawing attention to your lack of waist