Hi, when you have chance could you address how to wear the colour Camel? It was all over the runways (especially at Chloe) but I'm not sure it would work that well for me as a colour (My colouring is Clear and Warm). What are hip ways to wear Camel with other colours? I have trouble putting outfits together sometimes. Ruthie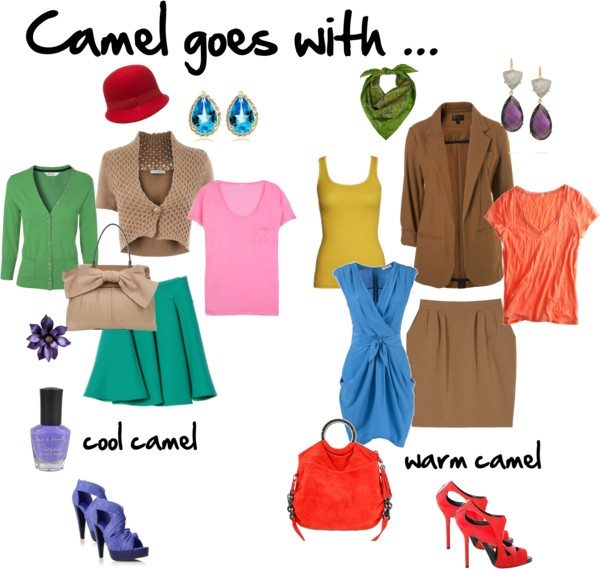 How to Choose a Warm or Cool Camel
Camel is a great neutral. There is the traditional warm camel (think Burberry) and then you can go more of the rose beige style camel if you have cool colouring.
You will find the cool camel colours have a pinkish tinge, while the warm undertone camel's are more yellowed.
What to Wear with Camel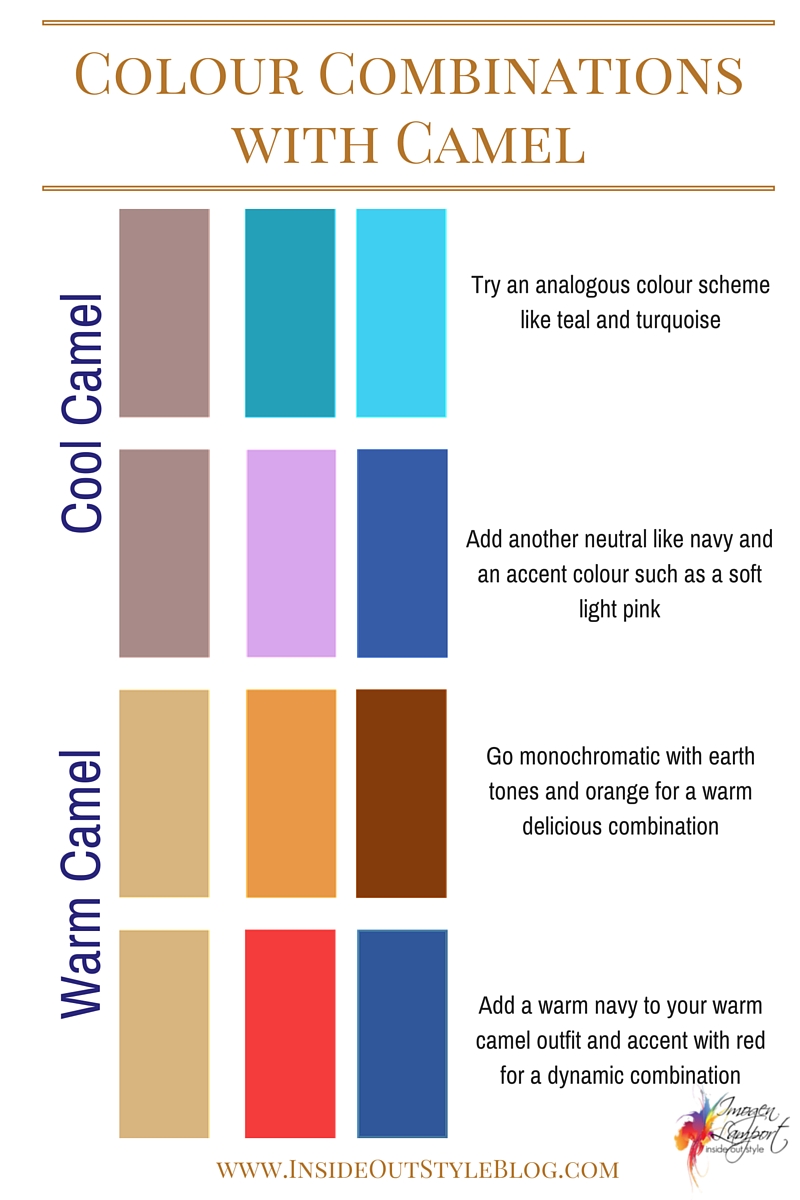 Camel works with lots of colour, just remember to keep the warm camel with warm colours and cool camel with cool colours.
More tips on choosing a warm or cool camel or beige – read this post now.
What is your favourite colour to wear with camel?