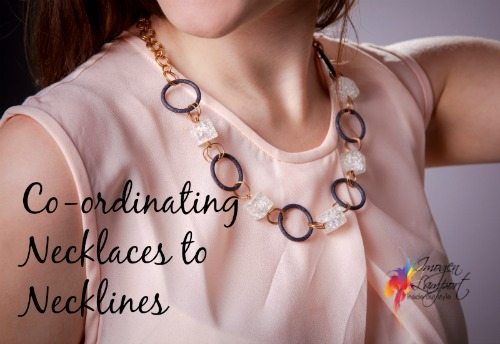 If the face is the 'communication centre' it's really important to think about how to draw attention there. Finishing off getting dressed so that you look 'put together' and stylish is helped immensely by what happens above the bust as it is close to the face.
Using a piece of jewellery in this area or some sort of embellishment helps create a strong focal point up high, drawing the eye up to your gorgeous visage.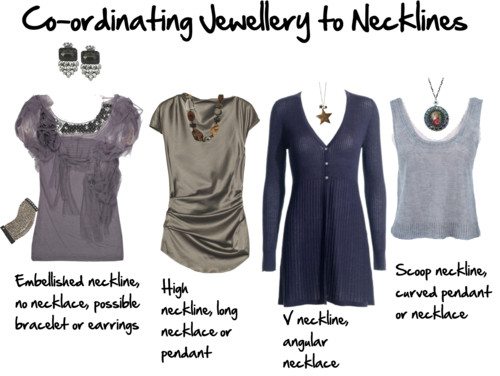 To ensure that elements of design work well together here are some easy to remember points.
1. If the neckline is embellished, then avoid adding another necklace, instead opt for some earrings that relate to the embellishment.
2. If the neckline is high choose a longer necklace, one that goes at least to your first balance point, or even double that length if want a longer necklace.
3. If it's a V (angular) neckline, look for necklaces with angularly shaped beads rather than curved, or a pendant that has an angular shape.
4. If it's a Curved (scoop) neckline, choose necklaces with curved detail rather than sharp angularity.
Download free my Top 5 Tips to Choosing and Wearing Necklaces.