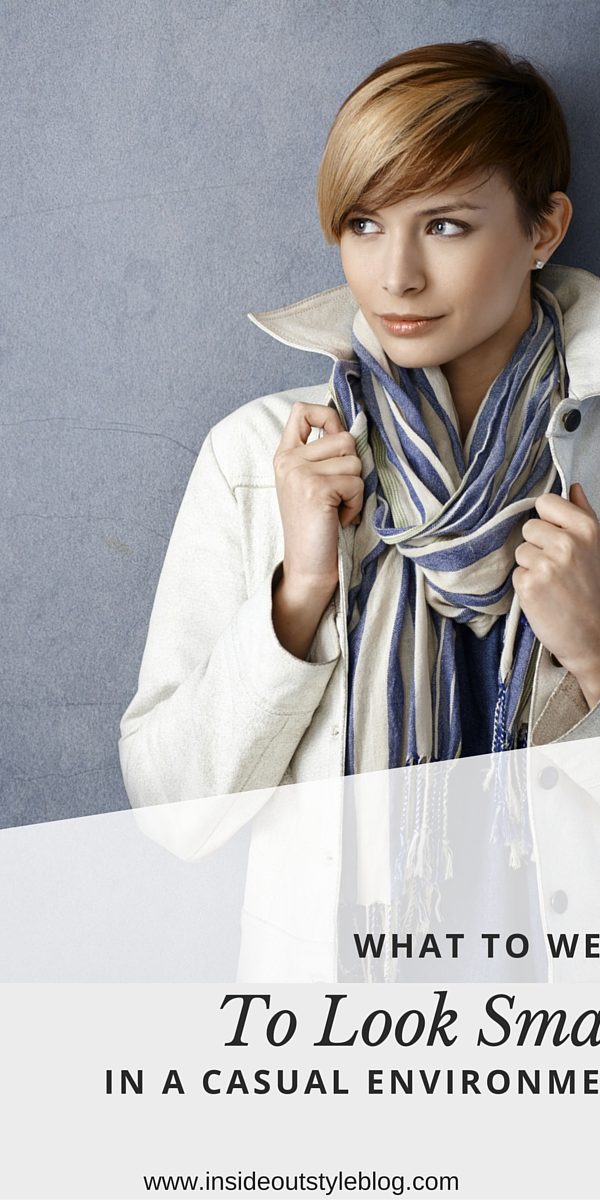 Paola wrote to me an asked:
I've been reading your blog for a little while now – I really enjoy your writing and your tips.
I have a suggestion for a post about a style question that leaves me a bit flummoxed. I am a mother of two kids, live in a rural area on small acreage and work as a relief primary school teacher. My lifestyle is casual, yet I have problems doing "casual, but professional" look for school, while not being overdressed when compared with the people I associate with. A conundrum I haven't yet got my head around. Any tips?
My Top 10 Tips to Looking Smart in a Casual Environment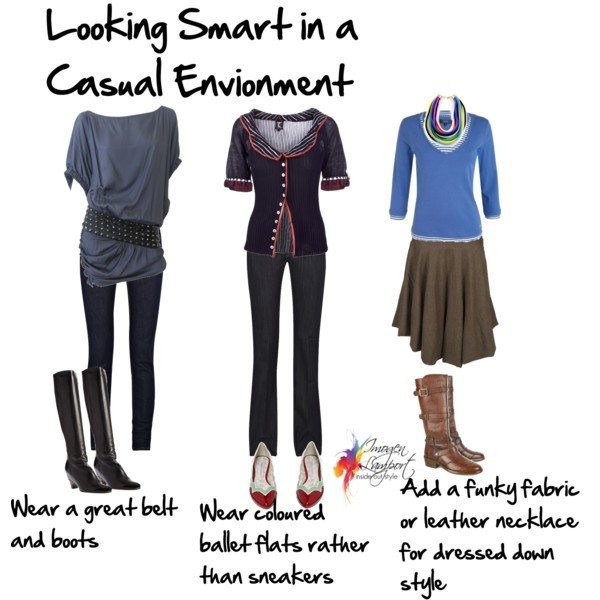 One of the tips I'd give is not to spend time worrying what other people are thinking. If you want to dress up nicer than the average for your town, no worry about what anyone else thinks!
So if you tend to wear jeans choose a dark wash with no distressing, as this is dressier than lighter washes.
If the weather isn't too hot, try a pair of boots over you jeans and a tunic top with a low, hip slung belt.
Tops that have a little structure, rather than just wearing knits will make you look smarter, even when teamed with jeans. Can you throw a casual style jacket over your t-shirt?
Adding a necklace to a plain t-shirt will dress it up, even a skirt and t-shirt with a denim jacket creates a more polished look.
Choose flat shoes that aren't too chunky, this will make your look more elegant.
You can still look stylish with kids wearing t-shirts and jeans, adding accessories, from belts to jewellery, and keeping your shoes more refined will help to add some extra style.
Think about fabrics being very easy – wash and wear like drill or denim
add a cotton or wool scarf rather than dainty necklaces
Knits are great and look relaxed and comfortable yet can still be smart with the addition of an accessory or funky casual jacket