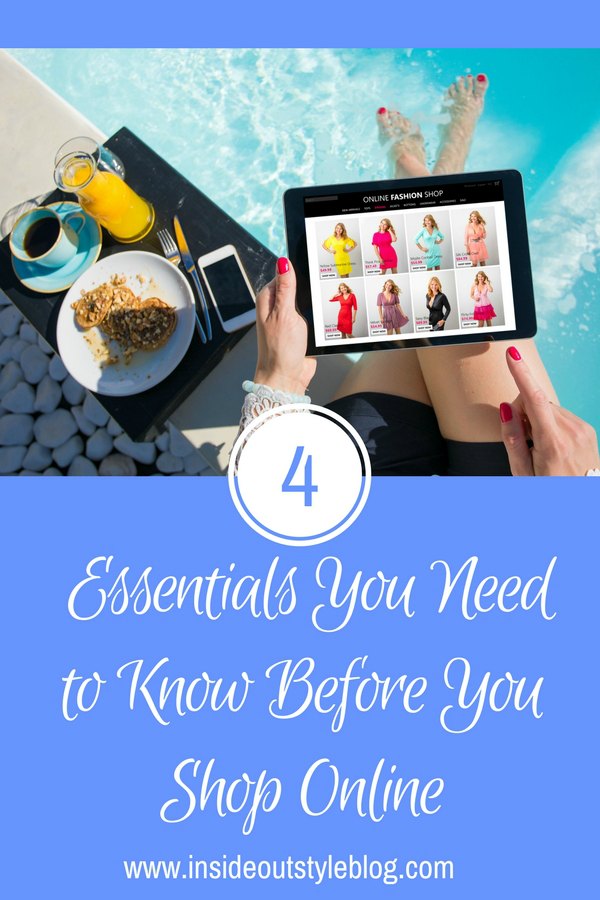 Online shopping is becoming a bigger and bigger thing for people to do. It's something that takes a bit of skill and knowledge to make it work well.
4 Essentials You Need to Know Before You Shop Online
Know your body shape and body proportions and what works for you (you can do my free body shape calculator quiz here too if you're not sure of your shape)
Know your style preferences, what details you like
Know the colours that suit you
Know your measurements (waist, hips, bust etc). you can then compare these to the measurements on the website. It's also worth measuring some of your favourite clothing to see what is comfortable for you too.
The more 'standard' your sizing, the easier you will find online shopping. If you find shopping relatively easy in store, then online shopping is less of a risk, but if you're one of the many women who have to try on 300 pairs of trousers to find 1 that fits, you'll find it just as hard to shop online.
Audi at Fashion for Nerds has written a useful guide that's worth reading.
If you are lucky enough to live in a country where there is free shipping, then take advantage, order lots of sizes and styles, send back what doesn't work, and if none of it works, send the LOT back!
Otherwise, it's worth, where possible, going into a bricks-and-mortar store, trying on the brand to see if it works for your body and what your general sizing is, and then thinking about ordering from the website, once you have a feel for the cut.
You may find that part of you is more standard, and easier to buy for, for instance, I'll buy shoes, skirts, bags and jewellery online, but never pants or tops/jackets, as these I find way harder to fit, and I really need to try them on.
The more you know about your body shape, colouring, personality preferences and the kinds of fabrics that work for you, the better your online choices will be. This is why doing a program like 7 Steps to Style is such a great investment, as it gives you the knowledge and empowers you to make the best choices possible for you.
Have you had great experiences buying online? If so where?
Have you had terrible experiences? If so what happened?
More Tips for Successful Online Shopping