Yesterday I asked where confidence in appearance comes from – and many commented that lack of confidence can stem from negative comments made during childhood. These comments seem to burn right into us and are often very hard to shake off as we grow up – we take them as gospel truth, rather than just as someone's opinion.
Earlier I met with L who is the writer of the following letter, who attended a Style Workshop, where we took some steps to help her discover her personal style. I wanted to share this letter with you as it's a great example of how learning some simple 'style steps' understand who you are as a person, as well as your unique body particulars can help create confidence where it has been lacking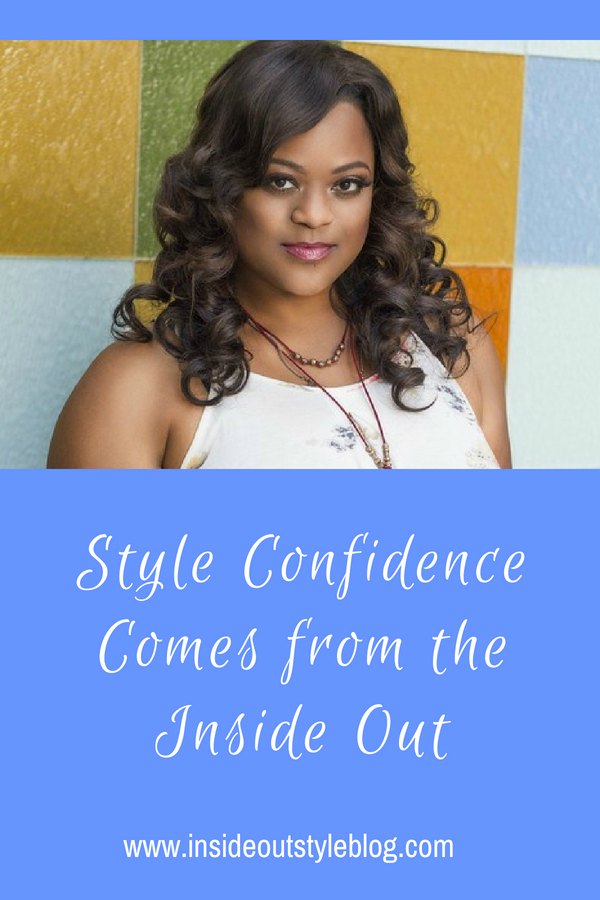 I wanted to share something that has been happening since we met. I am not sure I even realized it was happening until today. I am typing this through tears…the good, happy kind!
When I attended the Style workshop, I was hesitant to go because I am a "big girl". But, no one treated me any differently than the other ladies who attended. Everyone was so nice and I realized that we ALL have something we don't like about ourselves. I enjoyed the workshop and learned a lot. I don't think I realized, until today, how impactful that workshop has been on my life.
In looking back at the past five or six years, I realized that I gave up. I used to care about my appearance. I dressed carefully, took care of myself better, always had a mani/pedi, styled my hair and took time before I went out of the house. The loss of two jobs in one year, a new marriage, a move, the loss of my beloved dog, realization that my marriage was a mistake, etc….took its toll. I lost myself and the things that were important to me.
When I attended the workshop, I had been divorced for a few months, was getting over the loss of another beloved dog, and was dealing with a major change in the job that I used to love. I was feeling pretty defeated. I was also upset about my appearance and my weight. I wanted to go shopping with the rest of the group but I was worried about making others uncomfortable because I had to shop in the special sections. So, I excused myself and went home to cry.
About a month ago, I was sitting around on Saturday with nothing to do. For some reason, I was drawn to my closet. I turned on the ipod and started to pull things out of the closet that I didn't love, didn't wear and didn't fit. I cleaned out three large garbage bags of clothing….one for trash and two to be donated. I also bought a copy of Nina Garcia's The One Hundred: A Guide to the Pieces Every Stylish Woman Must Own and have been looking through it. The one thing that has stuck with me from her book is my strong desire for a pair of Frye motorcycle boots, leopard print shoes and cashmere. It makes me laugh to think that out of 100 items those were the things that stuck with me. But, it also make me think that maybe the other 97 didn't suit my style. Wait, I had a style? Who knew?
Recently, I went to Etsy and looked for fun bracelets. I had a craftsperson make a bracelet with 7 wood panels..each one had a map on it with a city from France. I love it and wear it often and get many compliments. I also bought a Lalique ring that is very unusual….I am waiting for it to arrive. I bought new make-up and have been playing with different looks. It has been fun and funny. One new foundation color caused a client to ask if I had a sunburn. Rather than be horrified, I laughed and made a mental note to return that to Nordstrom for a lighter shade. I also bought my first pair of false eyelashes to try out.
Imogen, from you I learned to keep the interesting bits as accessories, shoes, and around my face. I learned column dressing and structured jackets or shirts over the column. I am excited to tell you that I have been branching out and having fun with style and fashion in a way I never have before. About ten years ago, I was a make-up artist with Borghese and Christian Dior. I used to pay careful attention to my appearance……and now I am doing it again!
I went to a client event yesterday and had on khaki shorts, a deep coral top and tennis shoes – – very casual. I had on nice make-up and earrings. I walked with my head held high and I was smiling and laughing with clients. It was so amazing and I felt pretty. I have another client event this evening and have my outfit planned….black top and skirt, black silk kimono jacket, black sandals with funky stones/embellishments, simple diamond hoop earrings, a green turquoise and silver bracelet (get lots of compliments on it) and full face makeup with lashes. I am excited about my outfit…it's nothing designer or "special"….but it represents my style.
I am still a "big girl", but I have a sense of style. It's not just about what I have on, but I FEEL it inside. I think it comes from feeling that I am worth it again and that I deserve to look nice again. Imogen it really does speak to the name of your blog…Inside-Out Style. I now know what you mean.
This has been a really long email, but I wanted to thank you both and share with you what has been happening since we first met. L
I'm so happy that L has her groove back – as an image consultant I can't hope for more than that – and it's what I want for all my clients.
How to Become More Confident in Your Style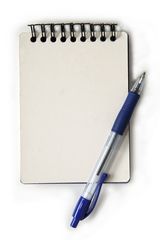 So, what first steps can you do to reveal your personal style? First, go grab a notepad and pen.
Where are you today: Go and look inside your wardrobe – what words strike you about your clothing – are they boring, mumsy/momsy, dull, past-it, old-fashioned, worn-out, dull, conservative, daggy*, eclectic, colourful, bland, hip, bold, professional, successful, dynamic, creative, feminine, friendly, comfortable, uncomfortable, strict, sexy, alluring, rebellious, elegant, co-ordinated, uncoordinated, athletic, dynamic, innovative, original, schizophrenic …… apply any words that you may use to describe your clothes. Write down this list of words – yes – you may love these words and relate to them, or you may not – but you need to know where you are now.
What do you like and dislike: now write a list of all the things you like about clothes, and then a list of everything you actively dislike, eg. I like detail, I hate stuff that is completely plain, I like beading, I hate frills and flounces, I like comfortable, I hate constricting etc. Write as many of these likes and dislikes as you can. Often it's easier to think of what we dislike first. Write down everything, it's all valid.
Start pulling pictures out of magazines or source them off the internet – look for clothing that you love the look of – don't worry if you don't think it will suit your body shape or your size, that is irrelevant at this stage.
* daggy means unfashionable, old, tired (is an Australian term)
Want More Help to Find Your Style?
Want some professional advice and the most comprehensive style advice available – then join my
7 Steps to Style program
to discover your personal style – this program covers your physical body shape, colouring and particulars, as well as your personality preferences, your lifestyle, your values and your wardrobe. It's a complete colour and style consultation that you can do from the comfort of your own home, at your own pace and gives you the tools you need to gain style confidence.