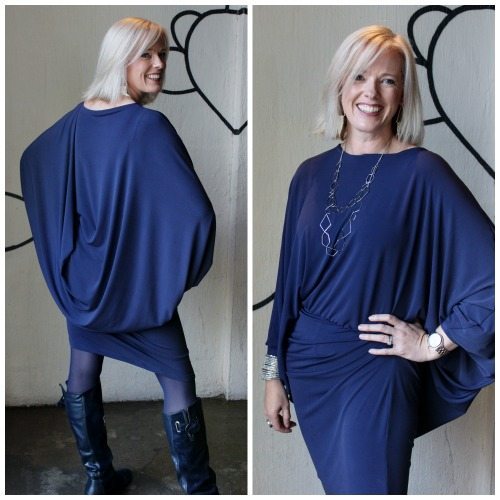 Blogger Metscan asks: One more suggestion for you Imogen. Could you do a post telling what rules you won´t break ever? It would be so much fun. Thanks !
It was interesting thinking about this topic – what rules would I never break? I know there are definitely rules that I wouldn't break when dressing my body, but how about rules that I'd never break for anyone?
For me – I'd never belt around my waist, hips OK, but never waist. I haven't got a waist (H shape) and it just makes me look dumpy.
I always wear large scale necklaces to distract from those lovely assets on my chest (big bust).
I will always wear flattering colours near my face, no matter how much I might love a garment for it's style, if the colour looks terrible on me, I won't go there.
I will always work with my personality when choosing styles. I'm not a classic dresser, so no matter what the dress code, I always have to twist the style to suit me.
For others – I will work with the client's personality, sometimes this means they like to stick to all rules (which can be dull), sometimes this means they want to break lots of rules (which is sometimes unflattering), but personality rules.
I will always try and encourage my clients to highlight their assets, and use the principles of line and design to create flattering illusions.
I will only let high classics match their shoes and handbag, and the same goes for jewellery sets – matching earrings and necklace, everyone else needs to break it up a bit.
If I have the choice, I will only look for flattering colours that suit my clients.
What rules would you never break?
What rules do you break all the time?