Here's my problem. I did fine at dressing for work. Fine at dressing up. Casual in the house, who cares. But given that I'm always tempted to wear my loose jeans, my yoga pants, and a tshirt, what kind of jackets can I get so that I look decent when totally comfortable? For shoes, I've found casual, semi-hip Aerosoles that I am fully willing to put on in place of sneakers. But what to replace my sweatshirt? reader request from the lovely Lisa at Privilege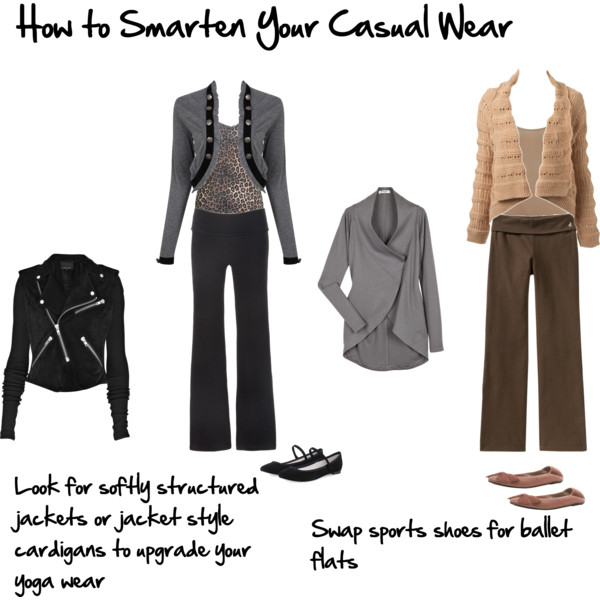 How to Smarten up Your Super Casual Wear (and Yoga Pants)
1. Outerwear
Look for softly structured jackets in more casual styles such as the suede biker jacket shown, alternatively try a jacket style cardigan, one that is belted if they suit your shape, or cropped, or just a more tailored shape. Waterfall cardigans are a great option – they have a casual air as they are long and flowy, and are also super comfortable to wear. If you want to dress them up some more – get my here on how to belt them.
2. Comfortable Casual Shoe Options
Ballet flats or more refined bowling styles shoes are great options instead of sneakers. Or why not wear a Converse style sneaker.
You can also get a dressier sneaker that isn't as wide and chunky as your exercise sort.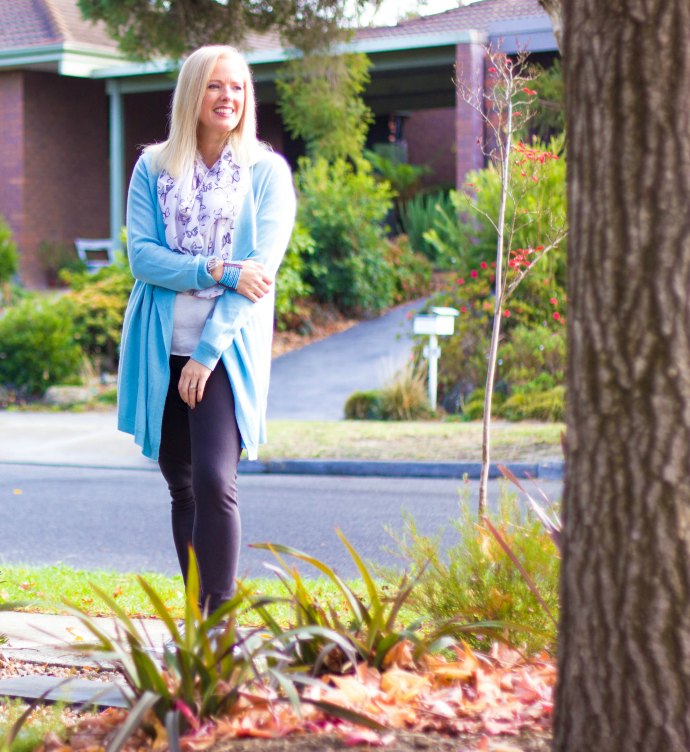 3. Accessorising
Even just adding a scarf will give your casual outfit the feeling of being more finished and stylish.
A bracelet is another easy addition that takes your casual style quotient up a notch.
4. Taking Care
Keep your casual clothes in good condition, when they get saggy, baggy or worn out, no matter what you put with them you will lose your stylish edge.
Too much tumble drying will kill the lycra/spandex in yoga wear and t-shirts, so when these garments start looking older, they need to be replaced. Fitted and formed is always more flattering than baggy, shrunk and faded.
More Ideas for Stylish Casual Outfits