Hi Imogen,
I'm 26 and live in Portland, Oregon (land of the hipster). Most of my stylish compatriots are wearing oversized sweaters trapeze-style tee shirts with leggings or skinny jeans. That works great on I shapes, but not so much for me, an 8 shape. The problem is, most of the styles that work for the 8 also seem very formal (the peplum jacket, for one). Do you have any tips on interpreting the rules for the 8 into something stylish, casual, and unfussy?
Thanks! Enna
The keys for the 8 Shape to remember are:
1. Choose soft fabric that drapes, skims without clinging for casual looks.
2. Choose garments that either have waist shaping built in, or ones you can belt to draw in the excess fabric to flatter your waist.
3. Look for garments that work with the 8 Shape rules, but in more casual fabrics – the jacket I've selected here has a peplum style hem, but is in a casual style and fabrication.
4. Think about using a column of colour to elongate, with more tapered styles to flatter.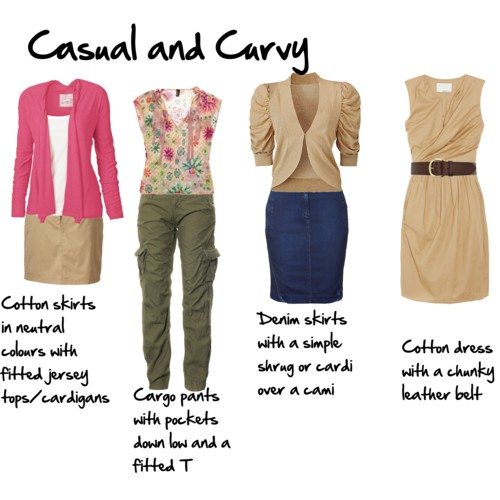 To make straighter shapes more casual think cotton based fabrics, denim, drill, jersey. Keep accessories more relaxed and chunky rather than fine and refined.
More 8 Shape tips and what to avoid as an 8 shape.