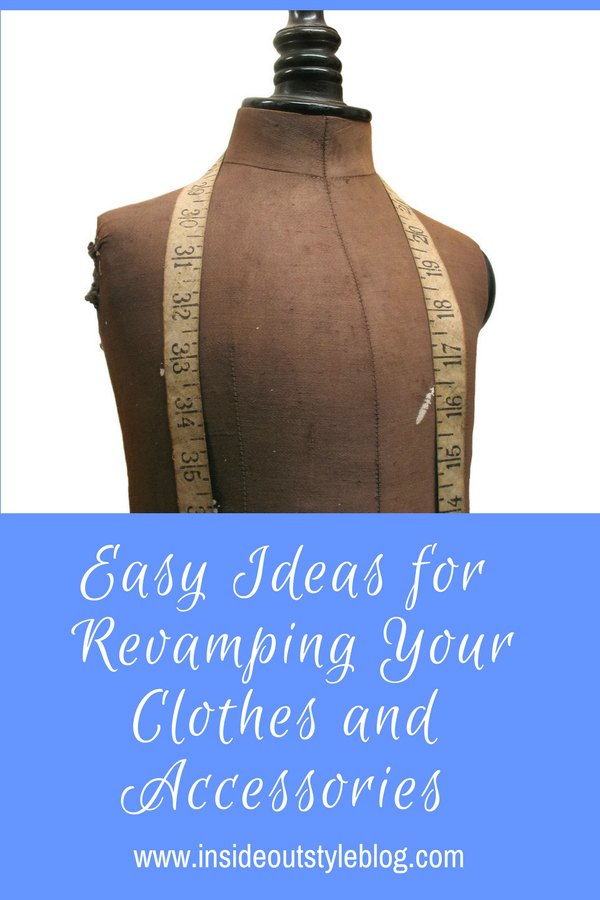 Did you know that sewing machine sales have skyrocketed in recent years.
This made me think – are people actually going to start making their clothes again? Or is it more about revamping and altering what they currently own?
As an image consultant, I spend a lot of time in people's wardrobes. They often think I'm going to throw a garment out, when in fact all it needs is just needs a small alteration to make it totally wearable and a great working item in their wardrobe, so I often spend a lot of time kneeling at my client's feet pinning up hems of skirts, tops and sleeves. Interestingly one of my clients commented to me as I did this "I always thought there was something wrong with me that all tops looked terrible on me, when in fact they're just too long for my body".
Read up and see the pics of some great alterations and how much of a difference they can make to a garment.
Another way to revamp your clothes is to dye them. Quite often people have white shirts that are no longer that white, or white doesn't really suit them, so rather then throw them out, I suggest they go and get a pot of dye and give that a whirl. They are often surprised how well this works and how they can turn something they never wore into something great. I even used this to turn a white silk shirt which I'd managed to get a black stain (ink?) on that wouldn't come out, I dyed it navy and love it so much more now!
Get tips on how to overdye and the results you can expect here plus everything you need to know about dying here.
Alternatively, I've made a boring jacket interesting by adding some ribbon around the cuffs. It's the little extra touches that can take a bland item to a beautiful one.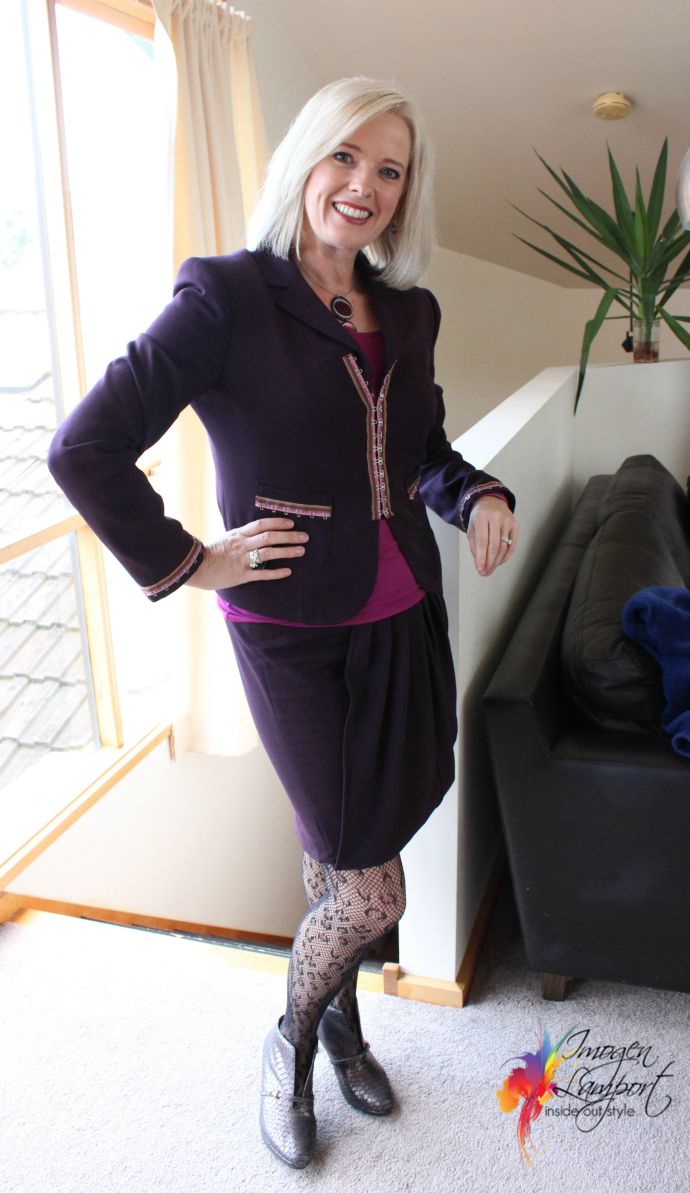 And did you know that the skirt of this suit used to be a pair of pants!
It's the ribbon around the edges of this suit jacket that make it more interesting and creative in its appearance.
I've bought the book Just for the Frill of It from Amazon, and am going to have a go at doing a bit more of this myself!
Get more ideas on revamping your accessories and clothes
It's Ok to fiddle with your scarves
How to change the colour of your shoes
It's Ok to fiddle with your jewellery – necklaces
What have you revamped in your wardrobe?