By Ms MakeItOver Bernadette Lis
How many times have you stared into a store dressing room mirror and said to yourself, "This fits pretty well. The shirt is a little boxy, but that's the fashion right now." Alternatively, you've also thought, "This dress fits well. I don't really like the short sleeves that long and the hem is only a little too long. I can get away without doing anything to it." This kind of thinking is toxic! You are doing yourself the worst kind of injustice listening to that toxic inner voice and are giving yourself nothing but frustration in trying to achieve an attractive look if you listen to that voice! Yes, you are worth the alterations. You deserve to have your clothes fit perfectly and to feel wonderful and attractive in them.
I can think of only a handful of my clothing pieces which I have not had to hem, change or shape to suit me in one way or another. Just looking at my "before alterations" pictures is depressing for me, leaving me feeling like a fat troll! (It is a great diet motivator, though!)
All of my pants have had to be hemmed up. That's a given written in stone for me so I will only show the one pair as a "before".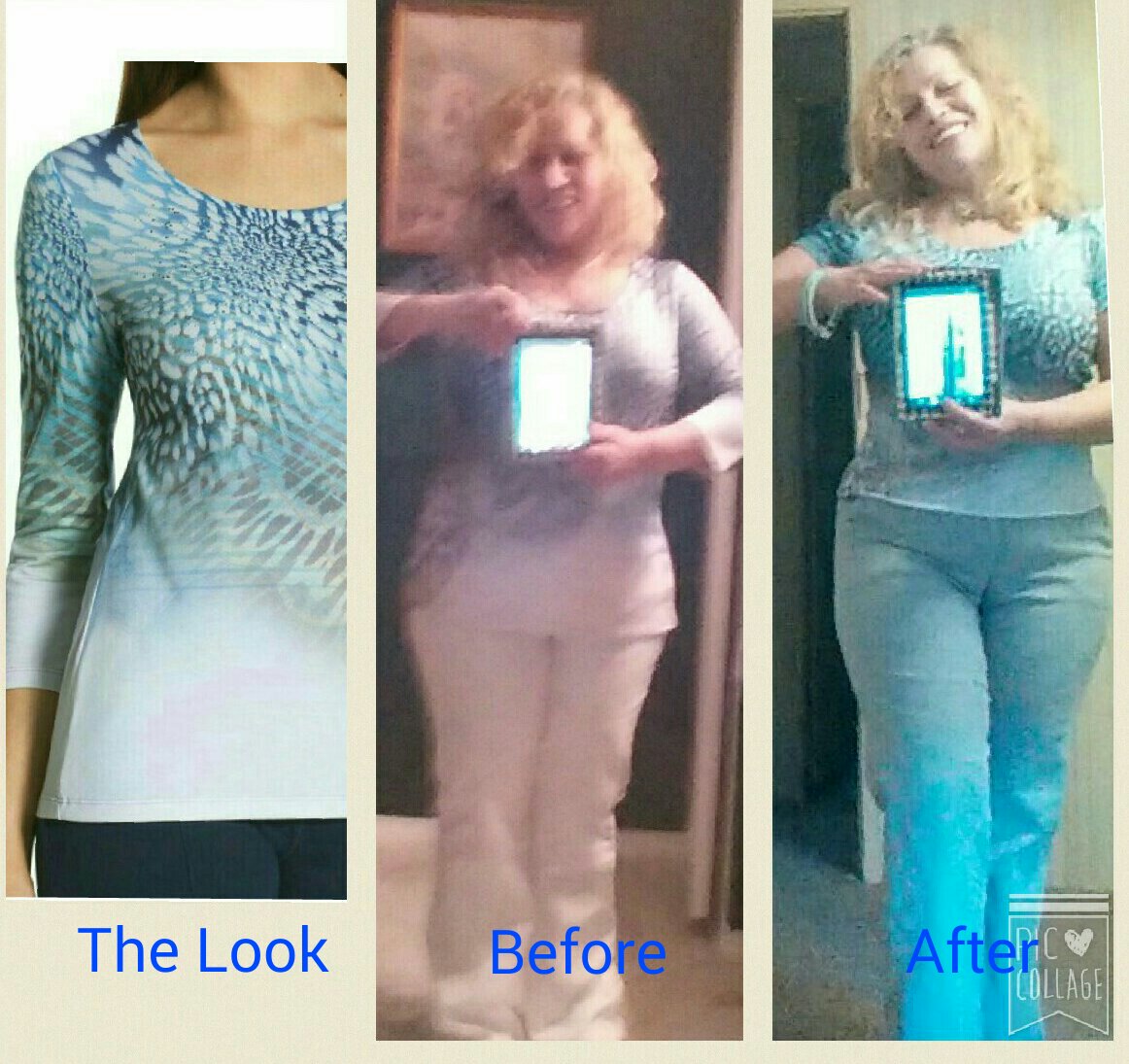 First up is a fabulous-for-me blue and grey leopard print embellished tee and a pair of white jeans (trailing on the ground, as usual!). I shortened the hem of the pants. On the shirt, I sculpted the extra fabric out of the waist, hemmed up about four inches off the shirt hem, and shortened the three-quarter length sleeves to above my bust (I don't need visual weight added to my bust, so never wear short sleeves which end at my bust line.) Short sleeves are better for the climate here and also give me an excuse to wear a third piece if needed (very rare!). The original three-quarter sleeves were not quite fully long-sleeved on me! Why didn't I just make the tee, you may ask? The answer is that I am in love with the print (my usual weakness) and the fabric is not to be found! In the "after" picture, I am wearing a pair of grey jeans which also had to be hemmed up.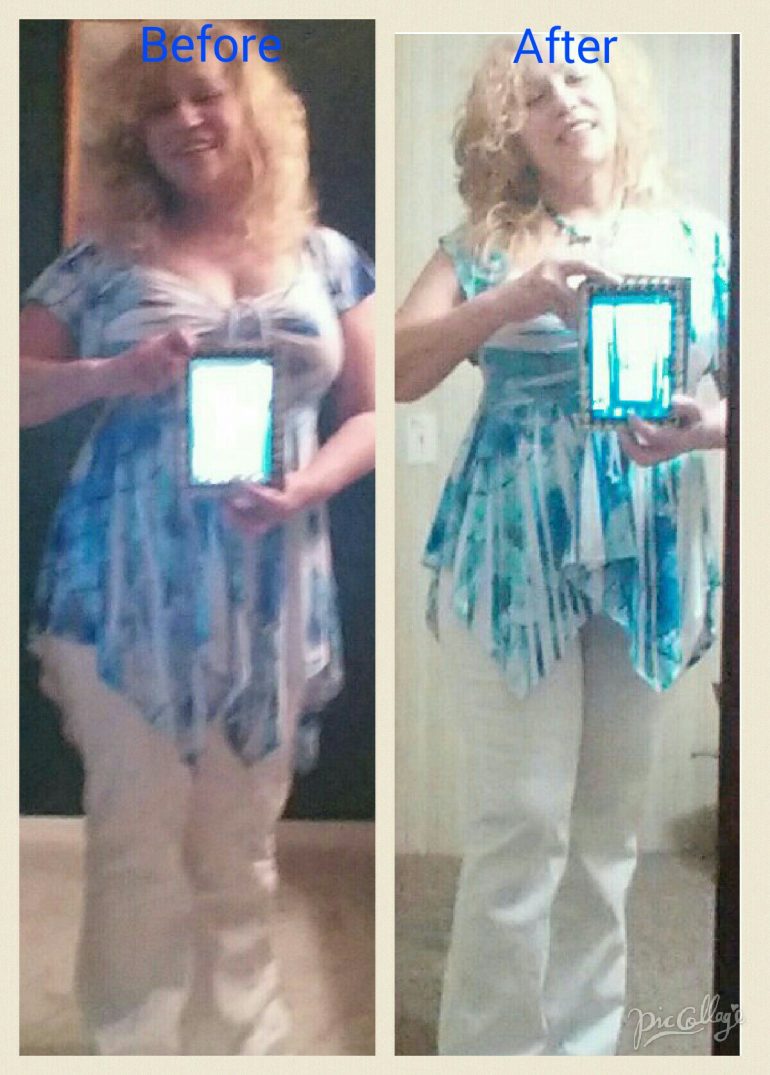 This handkerchief tunic was way too long for me (almost a dress!) but I love it now that I took four inches off the hem!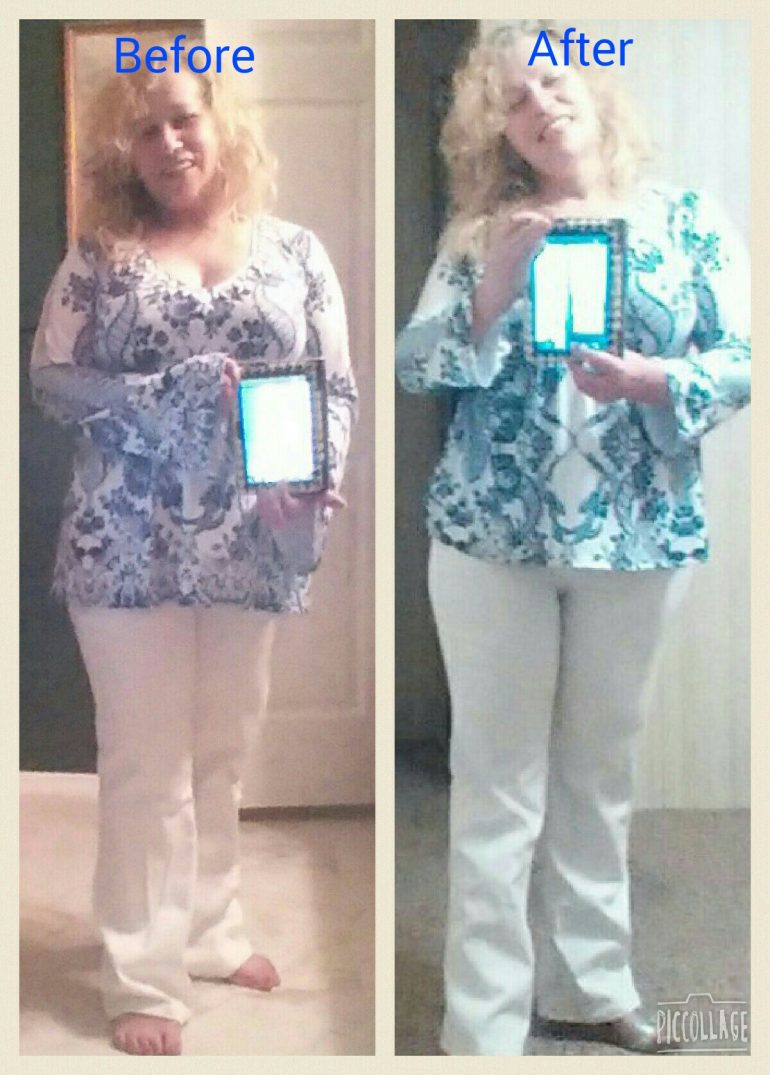 This porcelain print babydoll was also way too long for me and the long sleeves came below my fingers! The sleeves were slimmed down slightly and shortened and several inches were taken off the hem.
Now for some more alteration inspiration.
The lovely and kind ladies of the (SSSC) Style Sisters Sewing Circle (a sewing group within Evolve Your Style or 7 Steps to Style interested in doing or learning to do their own alterations) have kindly shared some of their results.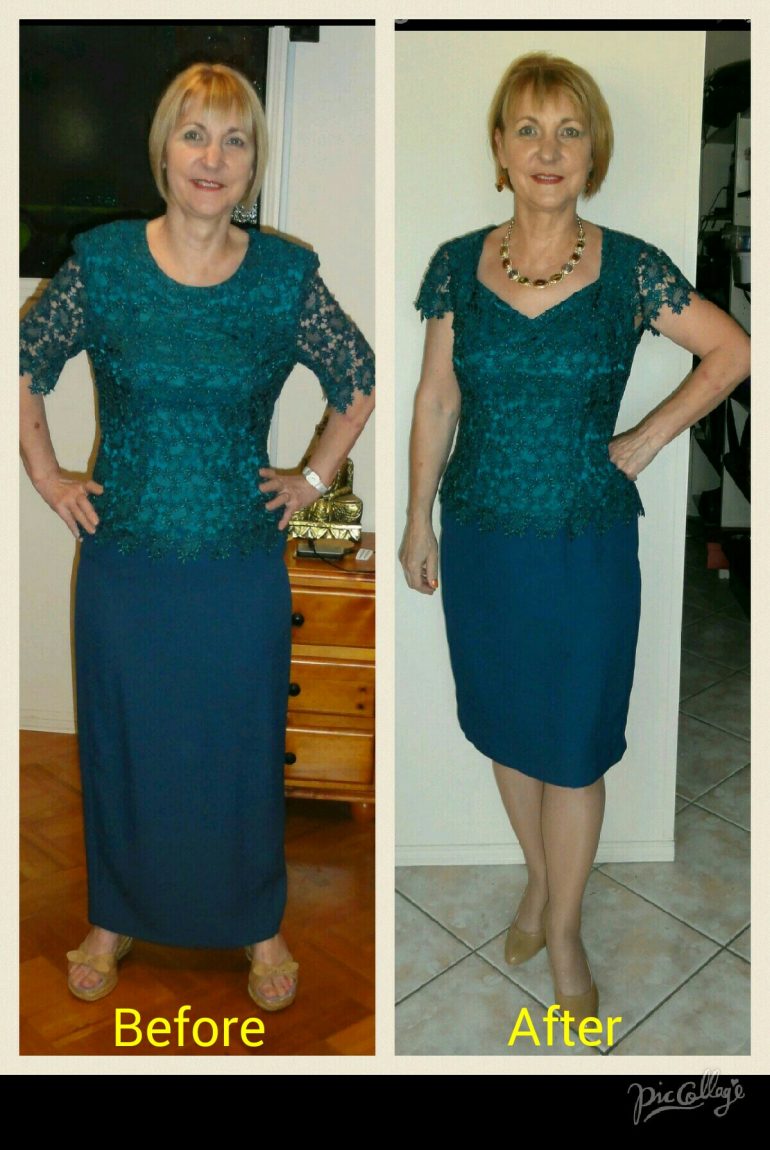 Toni Trott (our "fearless SSSC leader" and organizer) shares how she took an evening gown into a foxy-looking cocktail dress. Note the neckline and sleeve changes!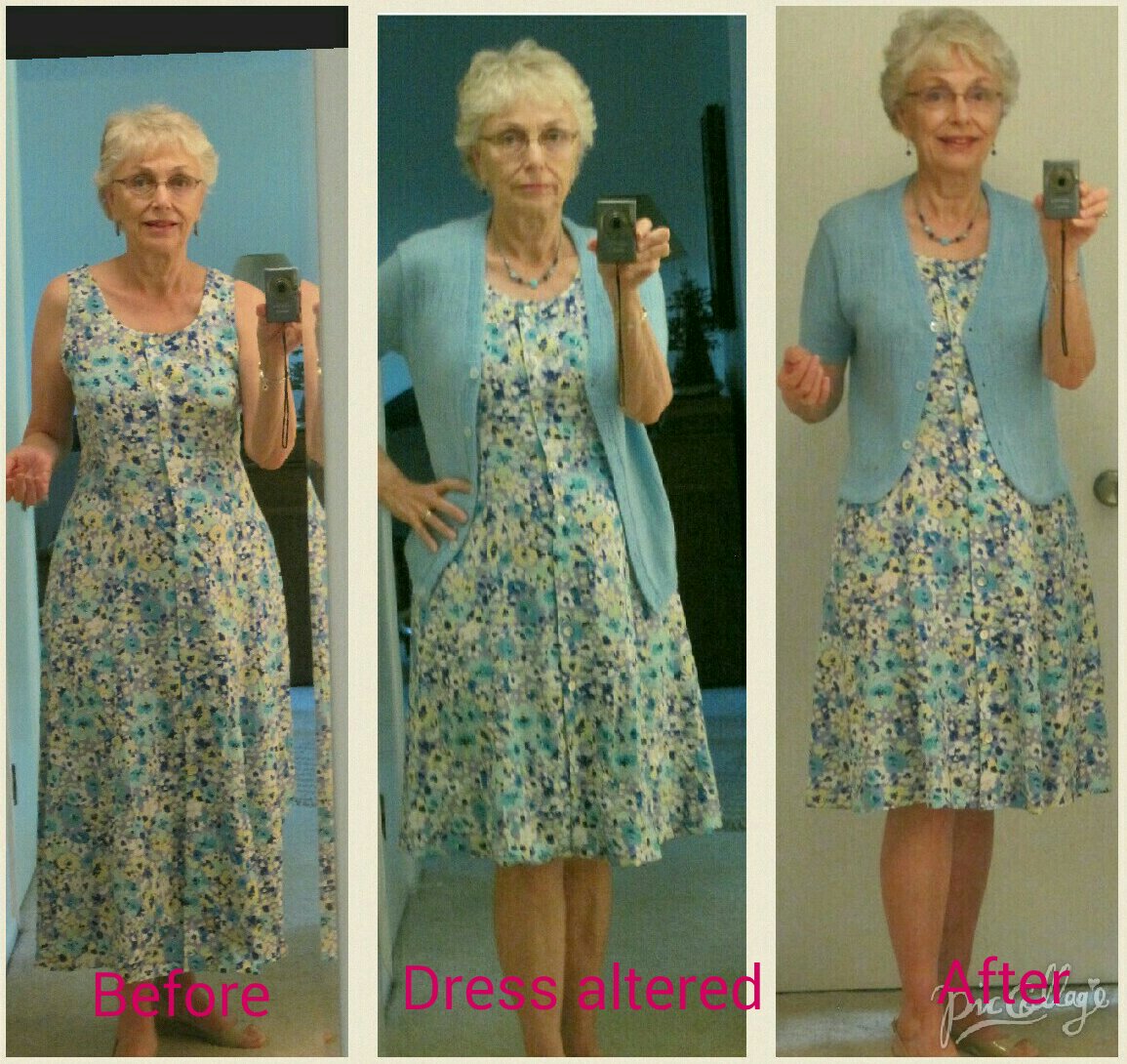 Carole has proven that yes, you can update and alter knitted cardigans! She shortened the long dress and altered the cardigan too!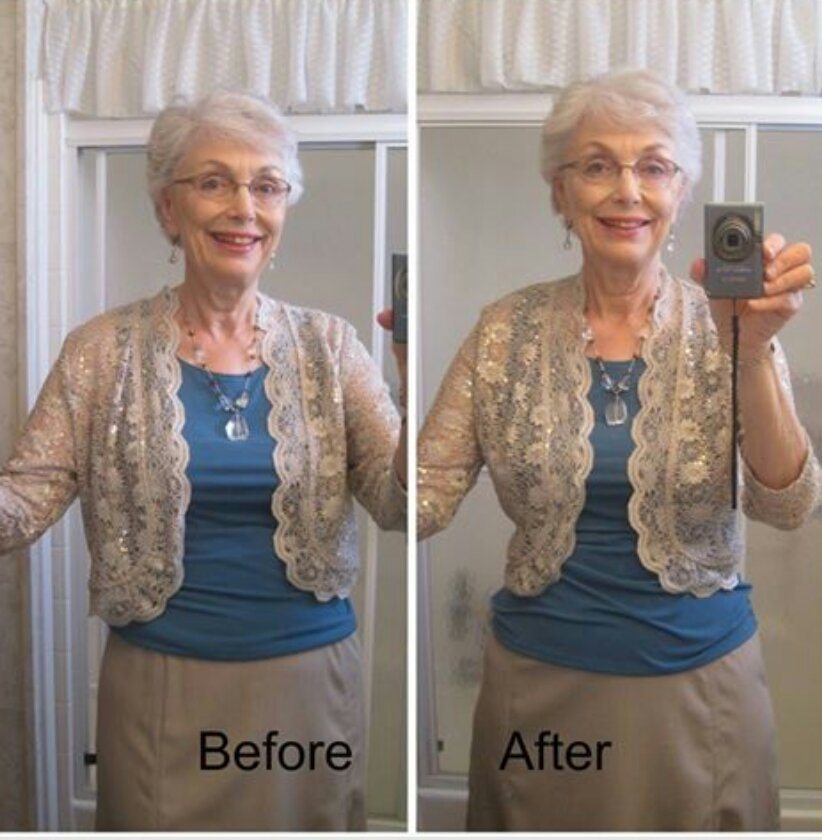 Carole has also done a great job tweaking this lace shrug.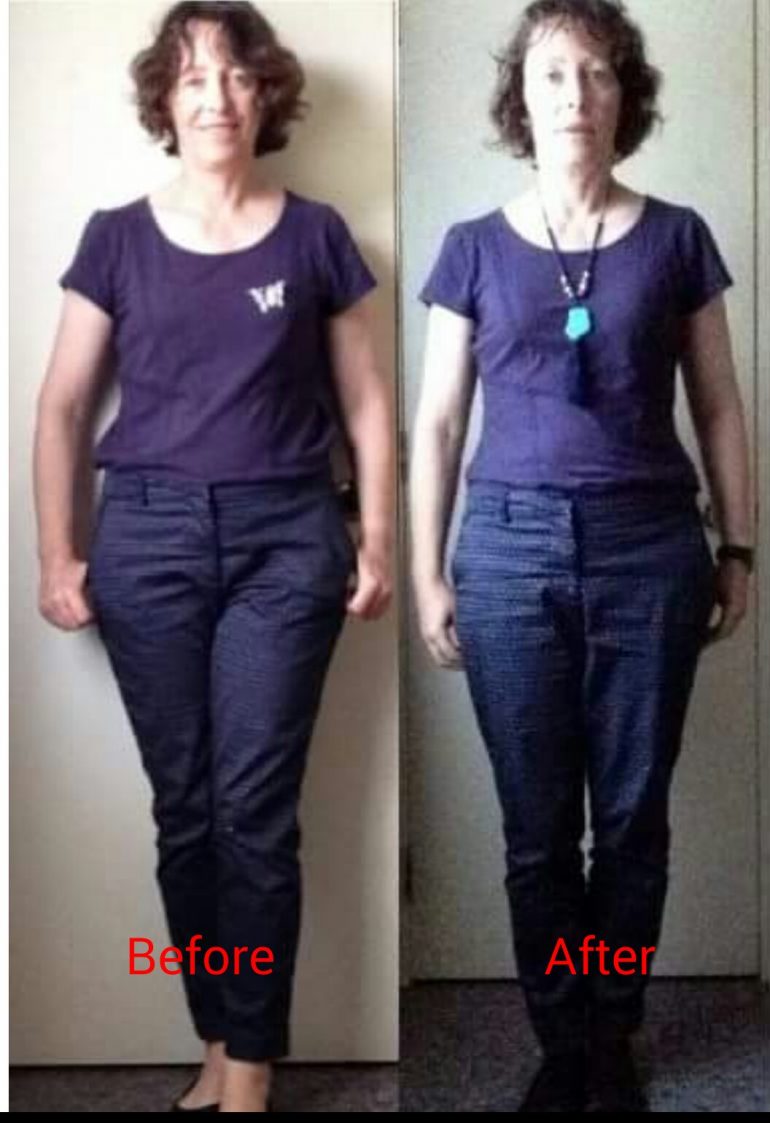 Jessie took a first-time plunge at sculpting in the waist of her tee shirt. So much more waist-flattering now!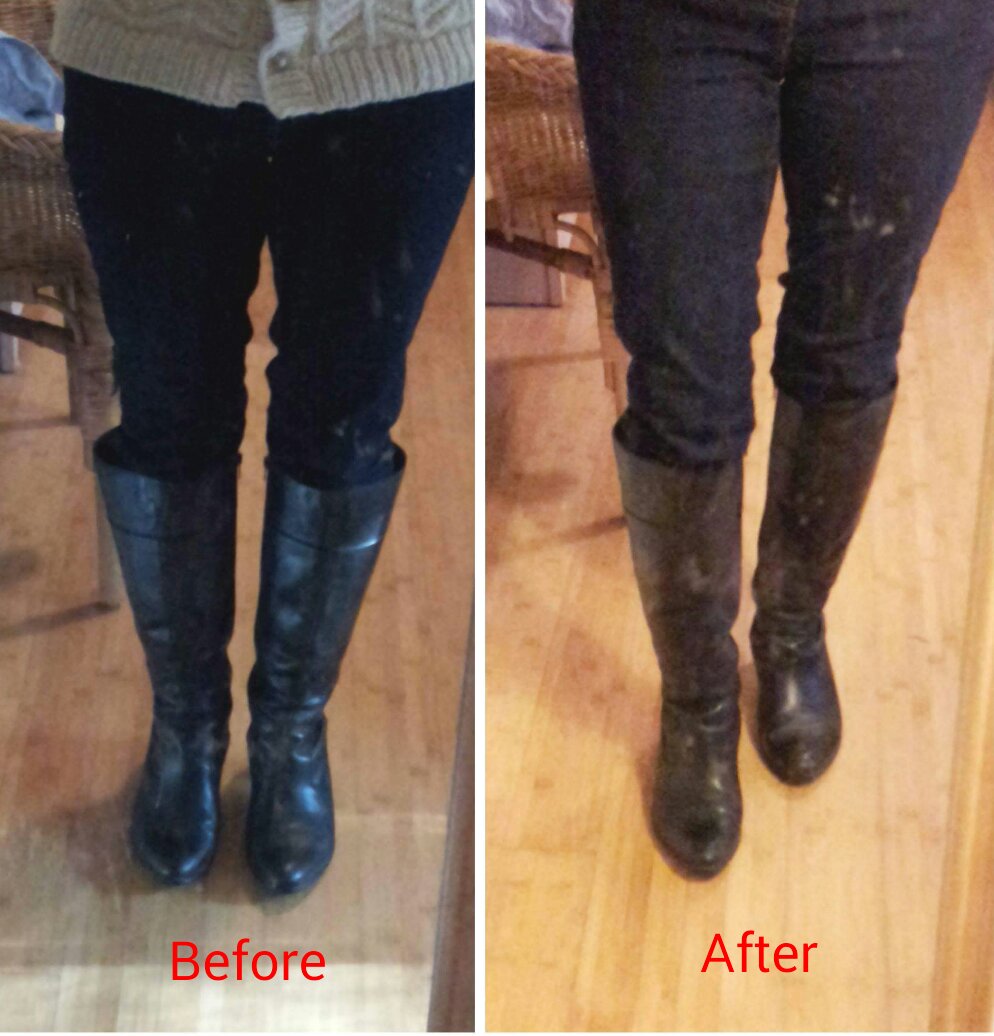 Kerry successfully altered what few of us would try to do! She found a thrift store pair of boots and took them in by hand to fit her slender figure!
Celine Jalbert (SSSC member) did a marvelous job of shortening her coat length and sleeves to suit her.
If you want to learn to do your own alterations, you can join the Style Sisters Sewing Circle, it is free with either an Evolve or 7-Steps program just for the asking! There are all levels of sewers in the group.
If you need to find an alterations person, sometimes they can be found at a dry cleaner's establishment or word of mouth but you may have better luck asking at any fabric store for a seamstress. Alternatively, a fashion design school bulletin board or guidance counselor may point you to a starving artist who is willing to do alterations!
If you know that something is just "wrong" and you don't know what needs to be changed, just that it's not "right", do join Evolve or the 7 Steps program for some self-discovery!
Thank you to all the wonderful ladies in the Style Sisters Sewing Circle for sharing your work!
Read more blog posts discussing alterations.