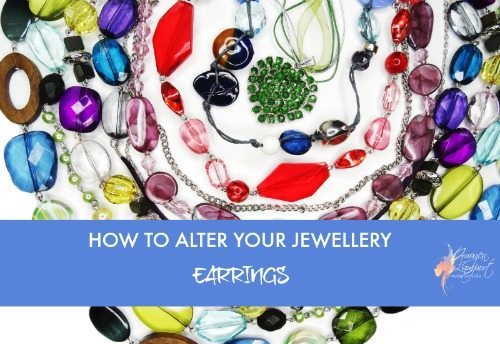 By Bernadette Lis – Our Resident Ms MakeItOver
Scared of your own jewelry? That sounds a little ridiculous but if you think about it, sometimes I think we treat our little baubles and beads as if they were priceless museum artifacts! (If yours are, please post the pictures; we'd love to see them!) Now, I'm not talking about your family's estate jewelry or your diamond engagement ring but those little trinkets and doo-dads that are supposed to make accessorizing fun! Here are some of my pet peeves and solutions.
Fishhook earrings are common everywhere but they often seem "off" on me, with too much empty space where I need something near my face which is more substantial than a wire. I believe many other women have this same problem of needing a bit "more" up higher near their face. At the same time, there are many gorgeous and tempting hand-beaded and crafted earrings which utilize this kind of hook. Just removing the fishhook and adding a large stud-type earring is enough many times to adjust an earring to suit you better.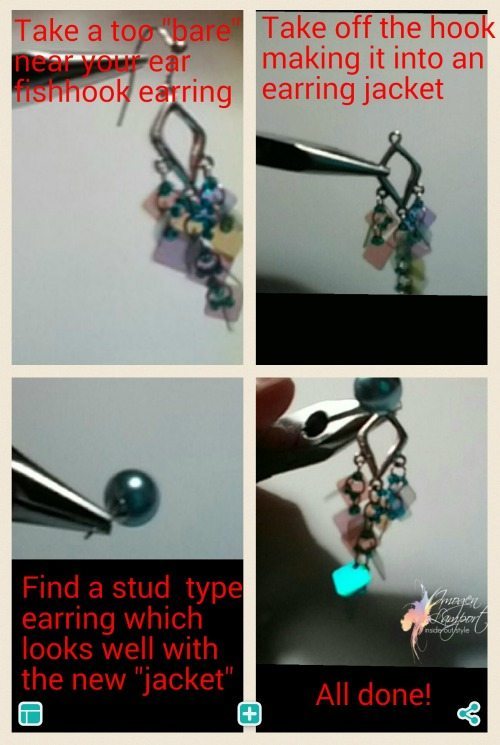 Large round pearls and beads are particularly well-suited, but do experiment with other stud earrings too! Removing the fishhook will also raise the earring up a little. For myself, I have a stash of stud earrings which were gifts, so am happy to find a creative use for them. I also keep an assortment of different earring backs to get the most secure fit possible. Feel free to use larger studs to get the substance you need; these are just what I had handy! Time to play!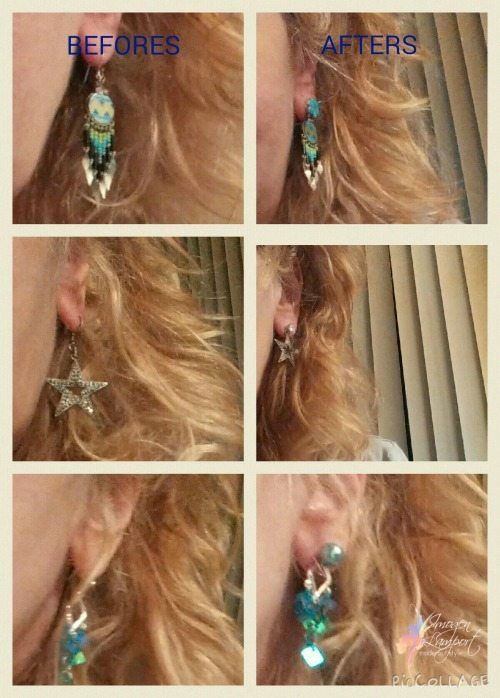 Where to find your tools and findings
Art Beads (tools and beads)
Firemountain Gems (tools, beads, gems, etc.)
Dreamland Jewelry (nice variety of chains)
Beading Supplies at Amazon (earring craft supplies)