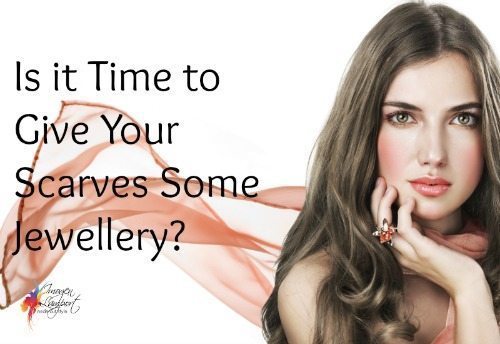 By Ms MakeItOver Bernadette Lis
The new scarf jewelry findings are great and a lot of fun! (They bring order to my disorderly folding!) I have only experimented with the "center tube" type and not the beads yet. Since they came as a trio in the package, I decided to keep one intact so that I could add pendants to it and broke off the other's hanging ring so that I would have a more plain one for more casual wearings.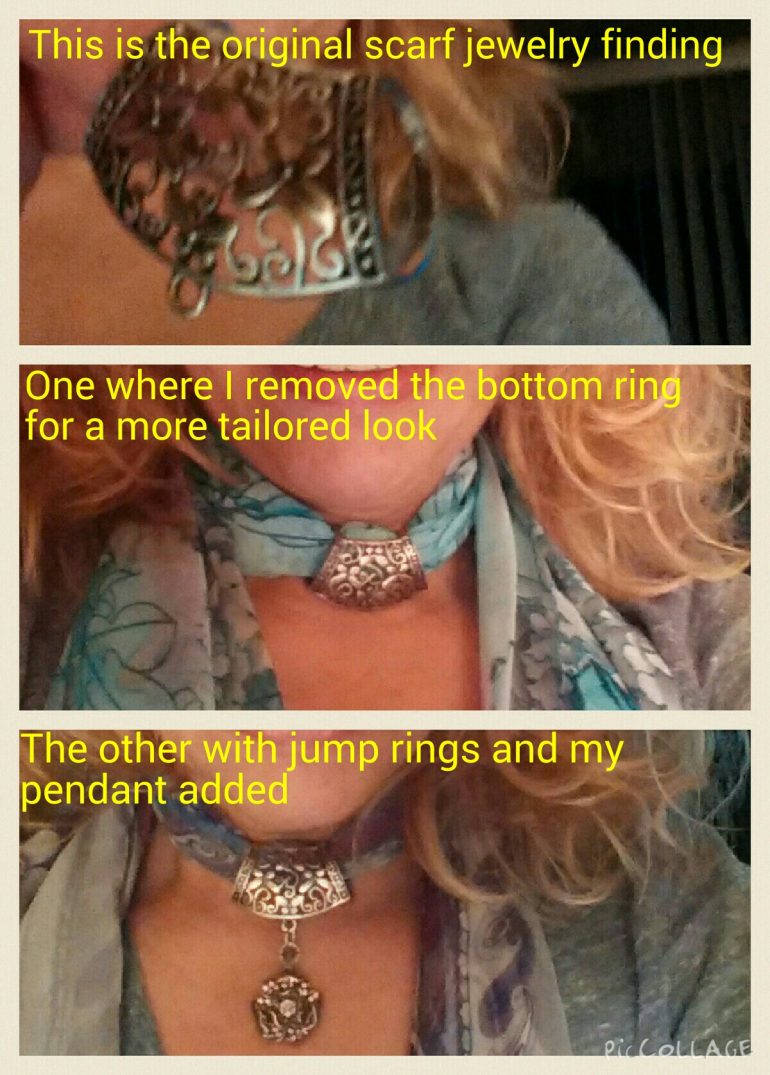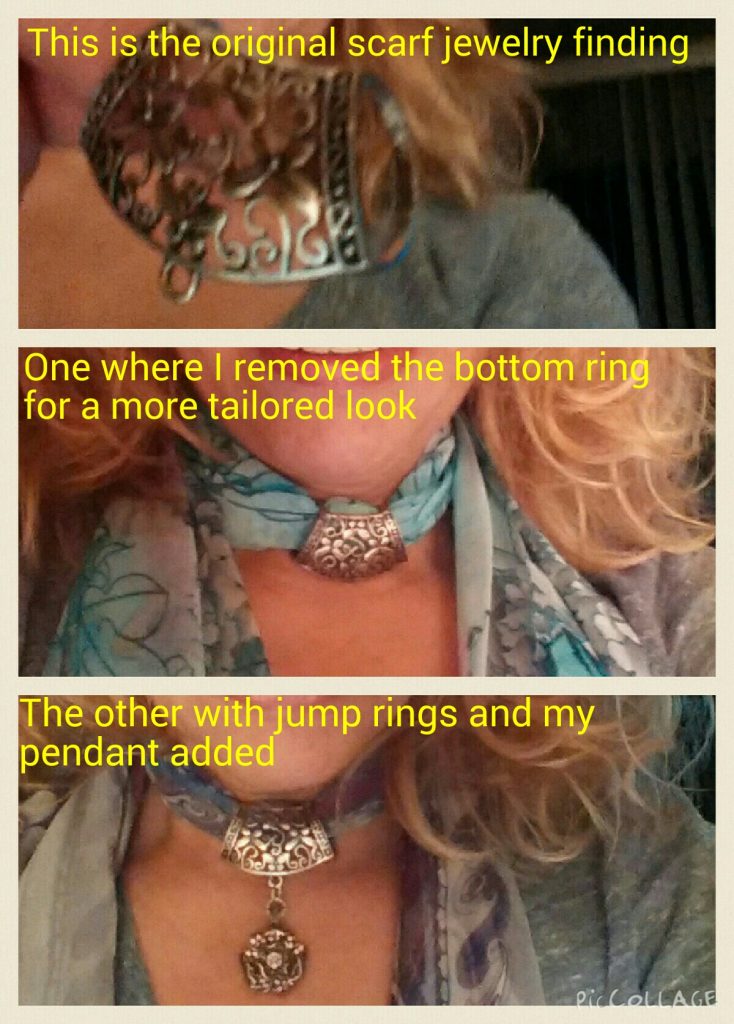 I removed the bottom ring from the scarf ornament by rocking it back and forth off with the pliers and sanding it a little with a nail file. You could use sandpaper but I usually have a strong nail file handy. I have just started using the ornament and have found the long rectangles handy for it. I just folded lengthwise and threaded through the tube.
Folding a square (I don't have one, scarf folding is minimal for me!) into a triangle and then rolling the scarf into a big long "curl" seems like a good option too. I have ordered scarf "beads" to experiment with, but it takes about a month to get them. For scarf jewelry, I think the long rectangles and thinner fabrics (polyester, chiffon, silk) work best as opposed to a winter knitted scarf or bulky fabric. I will freely admit that I am not the best with scarves usually using them to hold my hair back or as an accent instead of a necklace!
Shop for Scarf Jewellery
You can find scarf jewellery findings here.