Personal colour analysis has been around for over 50 years, and it had its original trend peak back in the early 1980s with the publication of Carole Jackson's book Colour Me Beautiful. Since then, colour analysis tools have improved in leaps and bounds, from the original 4 seasons to the much more nuanced 18 palette Absolute Colour System that works for all skin tones and colouring.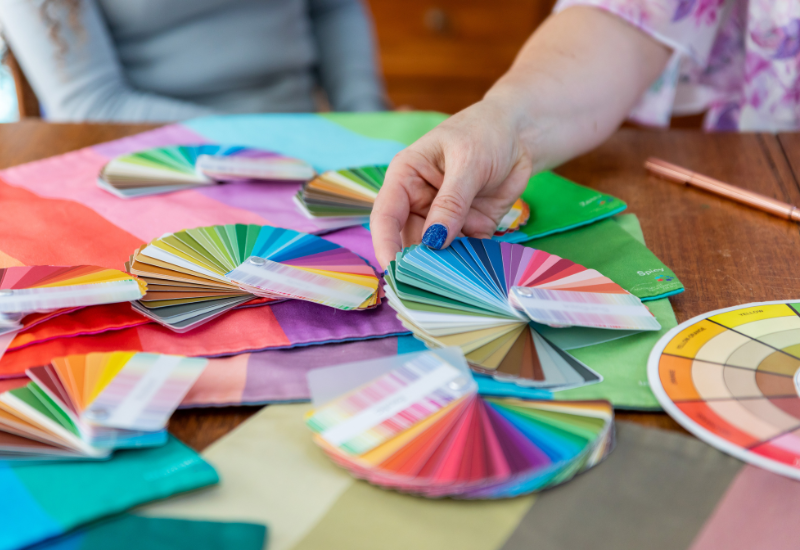 As is the way of fashion, everything old is new again and the fashion trends of the 80s are back in fashion again (as I watch my teenage daughter wearing the same trends I wore back in the '80s) and personal colour analysis is having a revival.
But did you know that personal colour analysis is trending on social media? Particularly on TikTok and Instagram where the hashtag #coloranalysis has had hundreds of millions of views (the last number I saw was in the 800 million range) and is making a new generation aware of the power of colour and that colour analysis is something that can help you build a cohesive wardrobe of clothes that mix and match, that easily go together so you have less stress getting dressed and waste less on clothes that don't go with anything else in your closet.
The media has picked up on this trend and I was interviewed recently by ABC Radio about colour analysis and thought I'd share it here with you.
ABC Radio Interview on Personal Colour Analysis
Listen to Imogen Lamport on ABC Radio Weekend Evenings with Sirine Demachkie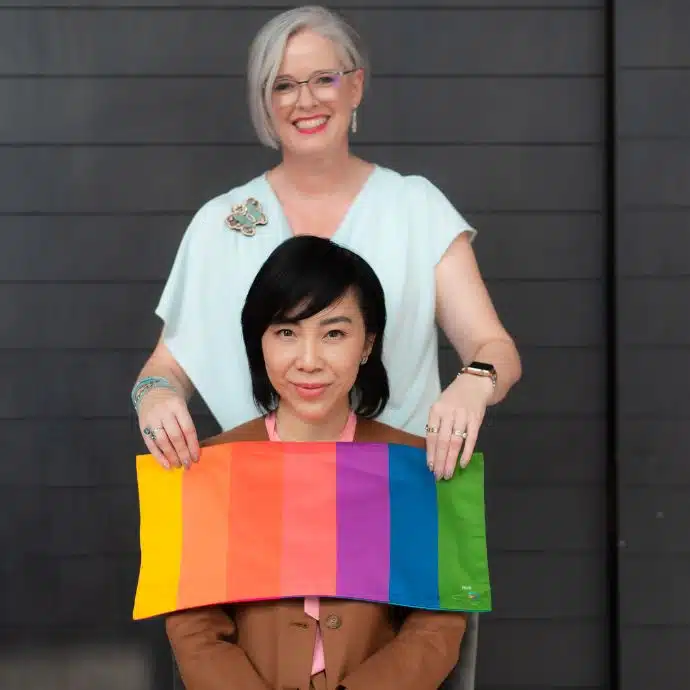 Colour Analysis is such a great tool and colour is the first thing I look at when shopping for myself or for a client as it doesn't matter how great the style of a garment is, if the colour washes you out, if it makes you look heavy, or ill, or tired, then it's never going to be a great item in your wardrobe. You shouldn't have to feel like you need a tan to wear a colour, or a full face of makeup and a bold lipstick to make a garment work. The colours that harmonise with your colouring will make your skin glow and will diminish lines, wrinkles, sunspots and any other blemishes. Really there are so many reasons that knowing your best colour will change your life, which you can find out about here!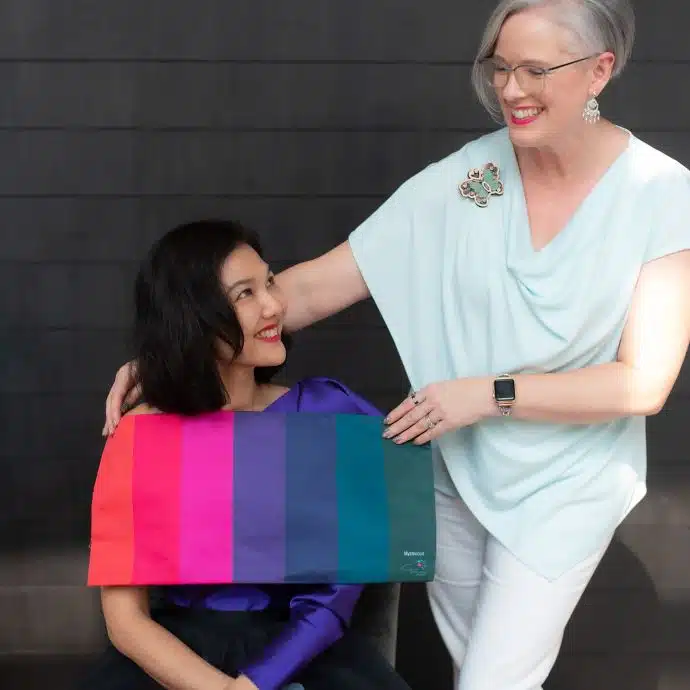 I discovered the power of colour as a teenager when I bought myself a mustard yellow jumper and every time I wore it was asked "Are you feeling OK?" that made me realise that the colour was making me look rather off colour and as if I was coming down with a serious illness, whilst in my pink dress I always got compliments on how well I looked.
I borrowed the Colour Me Beautiful book from the library and was lucky enough to be able to analyse myself as a "winter" season as I fit neatly into this box. But I know that so many people don't fit into one of the four seasons (or even the 12 that there are now) as the seasonal systems don't take into account the wide variation of skin tones that abound around the world. So many of my clients have had multiple colour analyses and been given different seasons each time, because they didn't really fit any of the available categories.
That was the start of my journey into understanding colour and even developing my own colour system when I found that other available colour systems were lacking in nuance and colour palettes, so I had to make someone "fit" a palette rather than having an ideal palette that was just right for them.
Now there are lots of fun filters and the like you can play with to try and analyse your own colouring on TikTok, but if you're not in the right kind of lighting and actually understand what you're looking for, self-analysis is a very hit-and-miss affair. Like any skill, it takes time, understanding the scientific theory of colour and then putting it into practice to really do great personal colour analysis and find someone their ideal palette of colours and signature colours (not something you'll get off the internet).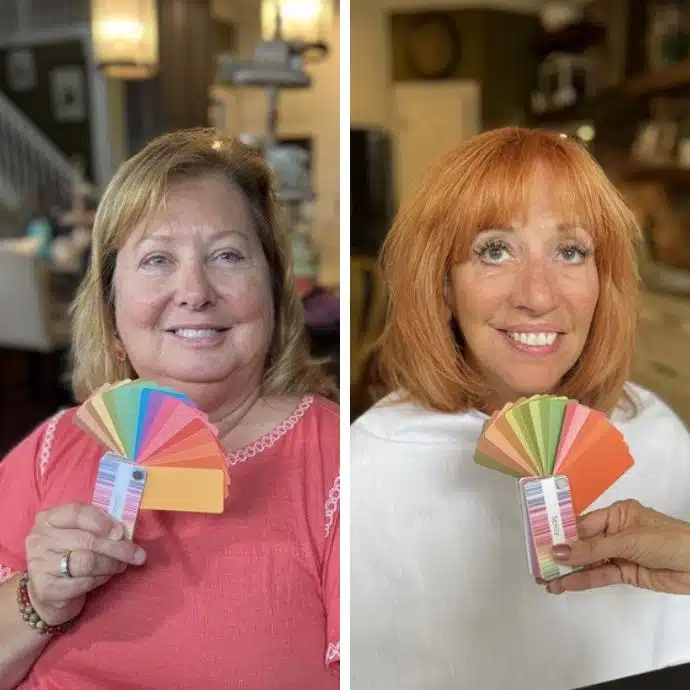 These two beautiful women suit the same Spicy palette, yet their signature colours are different because they are unique humans.
And yes, online colour analysis does work, when you have the best tools and an experienced colour consultant doing your colour analysis! I've been developing and refining my own online colour analysis system for the Absolute Colour System since 2014 so that I get the best results for my clients no matter where they are in the world.
When colour analysis first appeared you were given a "season for life", which denied that your colouring would change (well when you only have 4 seasons to choose from there aren't many options), yet I know from my two decades of experience that colouring does change – my own has changed as I've moved from black hair to blonde to silver that my palette has shifted too. I've discussed this here.
Colour is a powerful tool in your wardrobe, because we remember colours, and notice them before we notice other things about you.
Want to discover your best palette of colours?
In person colour analysis in Melbourne, Australia.
Online personal colour analysis is available globally!
Or as part of my complete online image program 7 Steps to Style – that also covers body shape, figure flattery, personality, wardrobing and more!
Love to do personal colour analysis for others? Check out my training courses – both in classroom and online.
More Colour Tips
From Intimidating to Friendly, the Story of a Colour Analysis