Looking good in a hot and humid environment is something I struggle with. Anyone living in Singapore, Queensland or Florida will know what I'm talking about, too – the humidity feels damp, uncomfortably sticky and even difficult to breathe. I have some tips for how to look stylish in hot and humid weather…
Fabric Selection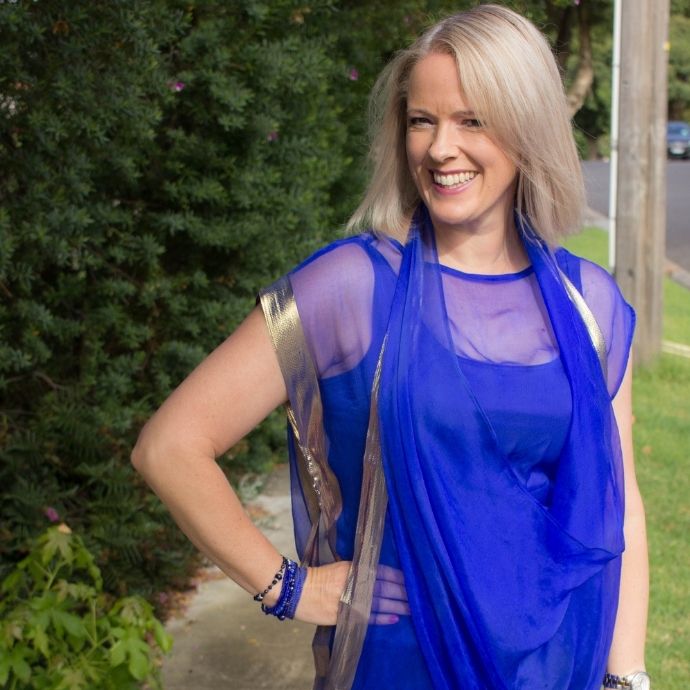 Ensure fabrics you are wearing are cool and breathable. Lightweight clothing that won't cling to your skin. Woven fabrics or those with some texture usually do a good job.
Try 'natural-fibre' fabrics: cotton, light linen and silk – these work best to absorb sweat, allow the air to circulate, and allow the skin to breathe.
Linen can be quite a breathable fabric but it will also crumple really easily. Lined cotton blends are great. By adding cotton, the fabric will be less crumply.
To keep sweat from sitting uncomfortably on your skin, find garments that advertise moisture-management features like absorbency or wicking to quickly move sweat off your skin.
Synthetic fibres retain heat, don't absorb sweat and therefore increase body temperature.
Shy away from colors that often show sweat, like light pink or gray. White is an optimal choice, and a print or pattern are great at hiding sweat marks.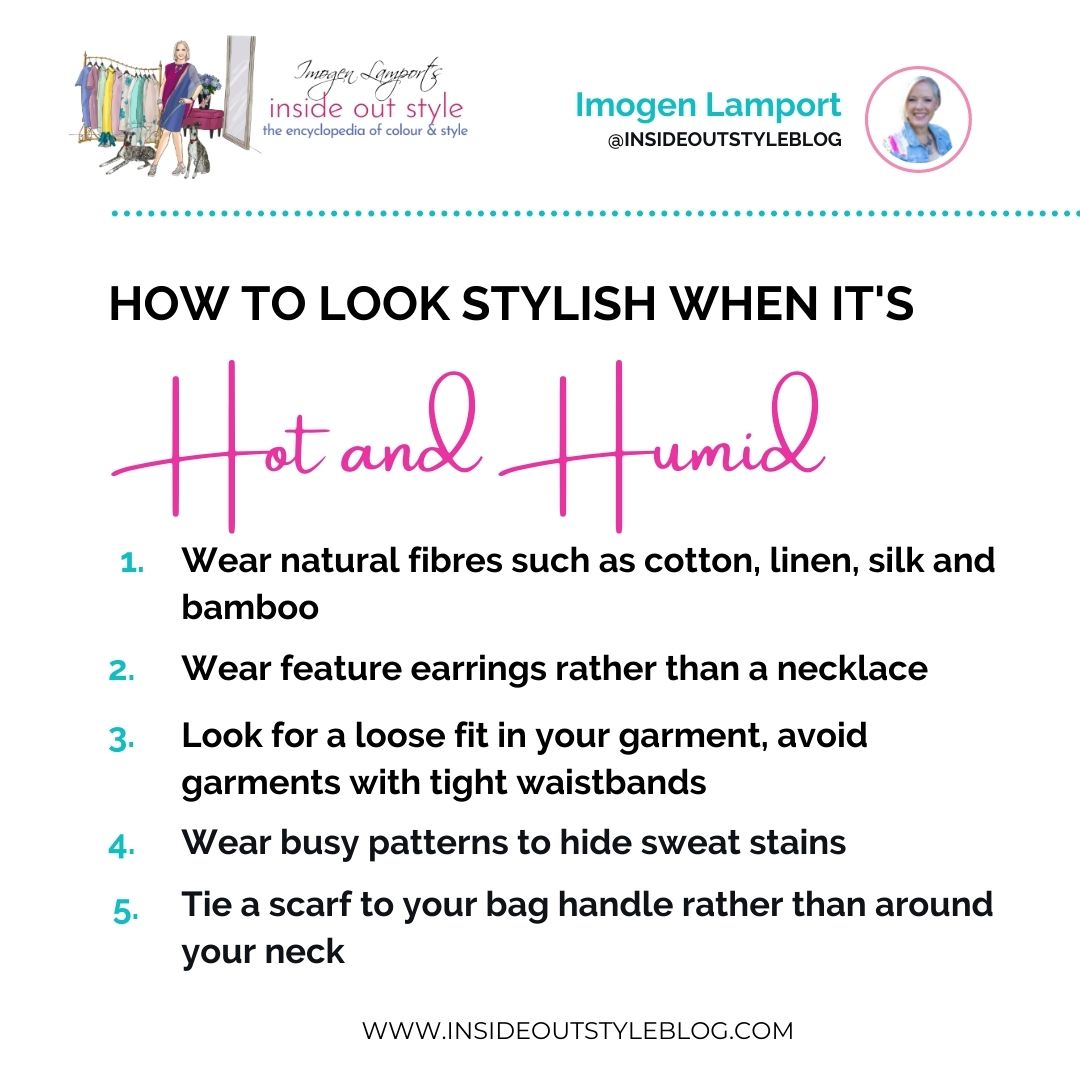 Accessories
When it is hot and humid, it can feel like you are drowning in sweat and the last thing you want to do is add a necklace or scarf. Consider wearing statement earrings, hair accessories and sunglasses.
It can be hard when it's hot to feel stylish at all because you know you're just schlepping about in your thongs / flip-flops / jandals. Heat escapes through our heads and our feet, so keep your footwear open during summer to avoid trapping in body heat. Opt for colourful ballet flats or shoes made from cotton or canvas shoes if you have to wear closed-toe shoes. Otherwise, wear chic sandals are more refined options than rubber thongs.
Get more great tips on how to accessorise with style – no matter the weather – here.
Garment construction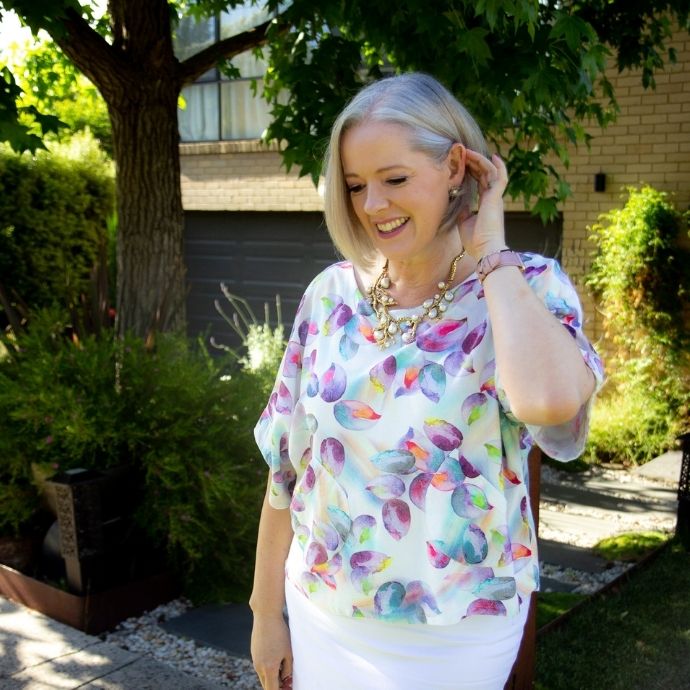 You want to be as comfortable as possible on an unbearably humid day, so that includes making sure you're not wearing garments that are too tight and make you feel restricted. This will help to create a layer of air between your skin and your clothing.
The lightweight and breathable properties of a fabric can be rendered useless if the garment is constructed in a way that doesn't emphasize these properties such as a polyester lining on sheer, lightweight dress – making it a poor option for hot climates.
Avoid drawstrings and elastic waistbands that cling at the waist. Choose lightweight blouses and shirts that hang on your body loosely or opt for flowy skirts and wide-leg pants instead.
Regarding the length, your best bet will be something that falls at the knee so your legs will be comfortable, have room to breathe, and won't be trapped underneath the fabric.
Further Reading
What to Wear at Work in a Hot and Humid Conservative Environment