Being able to dress chic and stylish every day is a skill that can be difficult to master. You can often feel frumpy in casual outfits particularly if your personality is a little bit more classic, dramatic, feminine or a little bit more elegant chic where you like a more refined look. These tips are sure to see you looking fashionable and fabulous every time you step out of the house.
How to Look Stylish in Casual Outfits
1. Don't Forget to Accessorise
It's really easy to get dressed in clothing that lacks any interest or detail and then, because you're just not sure how to do it, don't add any accessories to add spice and a focal point. Accessories make a big difference, adding a necklace, scarf, brooch or statement earring will create a great focal point to your outfit and as a bonus, it's in your portrait area which will draw attention up to your face.
Make it a personality piece, it doesn't have to be expensive, scope out markets or websites like Etsy for great pieces.
If you want heaps more accessorizing tips – grab a copy of my ebook The Finishing Touch: Perfecting the Art of Accessorising, or check out my Accessorise with Style video masterclass
2. Shoes Matter
Look for shoes with some detail to make them more dressy and interesting. Beware the "chemist shoe" as we call them here (the kind of "orthotic shoe that you can buy at the chemist/drugstore), there are comfortable flat shoes that are also attractive available these days!.
A silver sneaker, even though it's very casual, is upgraded by the finish, adds a level of sophistication. A metallic or patent finish elevates the level of refinement of a shoe. Oxfords are also an option for dressier occasions and work well with trousers if. An ankle boot with some detail is casual but interesting. Flat knee-high boots can also work well. Even an embellished sandal! There are just so many flat and comfortable options that work with your casual outfits!.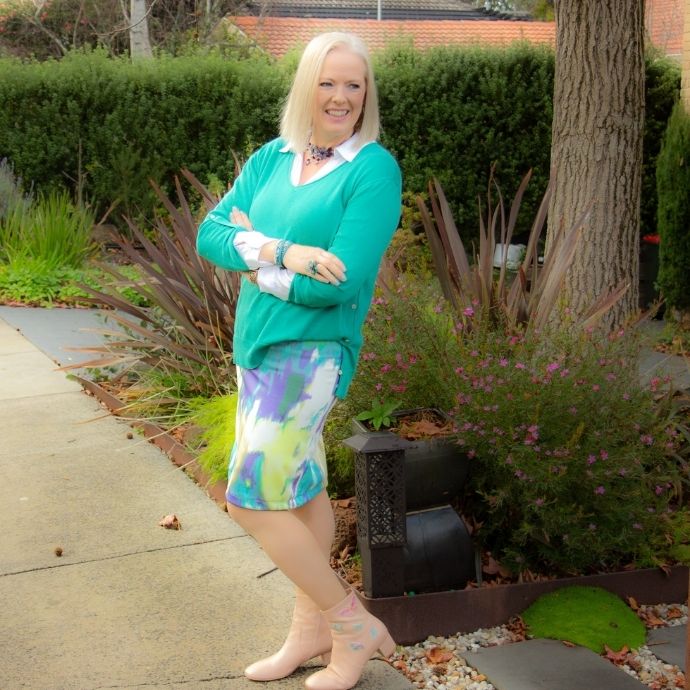 3. Wear a hero piece
Heroes pieces may be patterned garments or ones in bold colours or textures, or even accessories that make their own statement. Not all prints and patterns are heroes in your wardrobe. Some are more subtle, like a fine subtle stripe, whilst others are bolder and demand the spotlight of your outfit.
Wearing a print can do the work for you in putting together an outfit. It can add drama, personality and creativity and it simplifies dressing quickly and easily without having to think too much about putting lots of different garments together. You want to be madly in love with them (it's got to be ranked higher than an 8/10). They have to feel so fabulous for you and a true expression of your style or they'll be worn once or twice and then ignored and left to languish in your closet.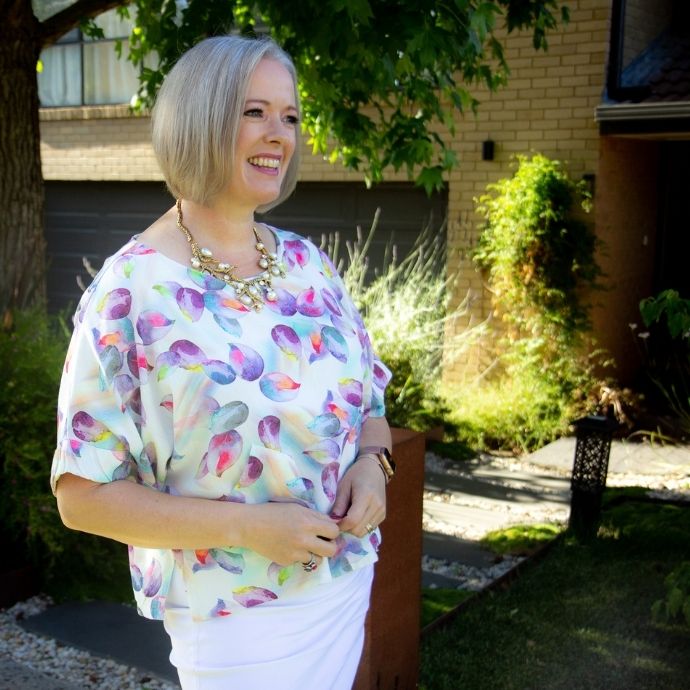 Beware of old lady patterns. If it reminds you of something your grandmother would wear then back away (or donate it if you already own it).
4. Fit and Volume
Make sure your garments fit correctly. Often when we go for comfort, we go bigger and baggier than necessary. Ensure your clothes skim and not cling, but also not appear boxy or baggy. You are worth the alterations. You deserve to have your clothes fit perfectly and to feel wonderful and attractive in them.
Ensure that you don't wear too much volume at the same time. Too much fabric will swamp you and can make you look larger. Only one voluminous garment at once. A loose top with slim bottoms, or slim top with a more voluminous bottom. This is one of the key principles of coordination.
5. Grooming
Good grooming is always the icing on the cake. You can have the world's most fabulous outfit but if the grooming is terrible there's a disconnect and it never looks as stylish as it could. You don't need to spend hours, just 5-10 minutes on hair and makeup is really all you need, and everyone can find that little time each day.
Grooming is an important part of our self-care routine, which should also include doing some sort of exercise and eating a reasonably healthy diet. I know from seeing the reactions of those who even spend a little time each day on putting together their outfits for my Evolve Your Style challenge that doing this has a positive knock-on effect on the rest of their lives.
Further Reading