#CovidCasual is the new hashtag appearing on all over my 7 Steps to Style program as a new "at home" dressing style is something that we've all been dealing with these past 6 or so weeks. When you aren't leaving the house, do you even bother getting out of your pyjamas?
How much do you dress up? Is it to make you happy or someone else?
There comes a point when pyjama day, turns into pyjama week and then pyjama month and even the biggest pyjama fans (or activewear) are sick to death of just wearing that. But should you be putting on your fancy duds?
I'm loving the idea of #FormalFriday as well (which I wrote about here) to end your workweek on a celebratory note.
But back to basics – what to wear when you're at home all the time.
I've been working my own self-created formulas these past weeks.
The weather has changed from warm to cool and so I've been resorting to jeans most days and then a variety of layers, most frequently paired with either a sneaker or ballet flat, and now an ankle boot.
The key to any stylish outfit is to remember to ensure there is some sort of the detailed focal point – whether it's inbuilt or added by way of accessories!
My Covid Casual Outfit Formulas
Jeans + Colour + Statement Jewellery + Cute shoe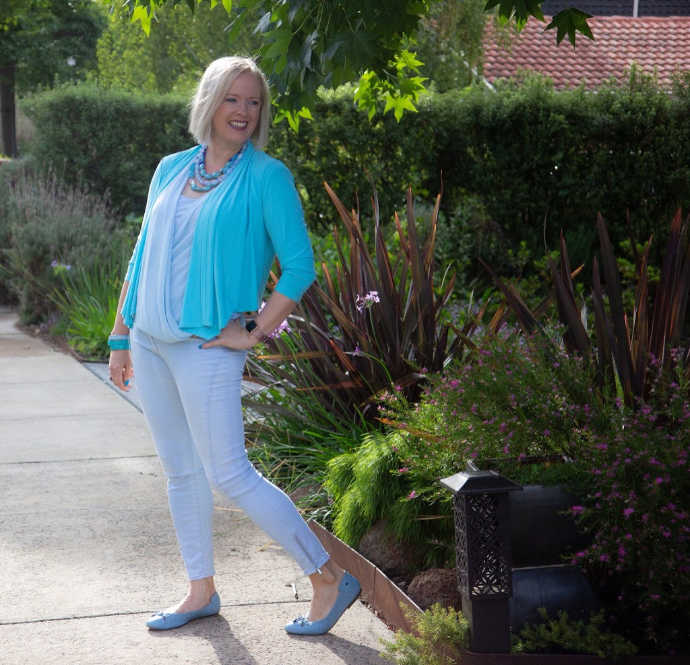 A simple analogous colour formula with a statement necklace makes for a comfortable outfit that I can happily wear all day.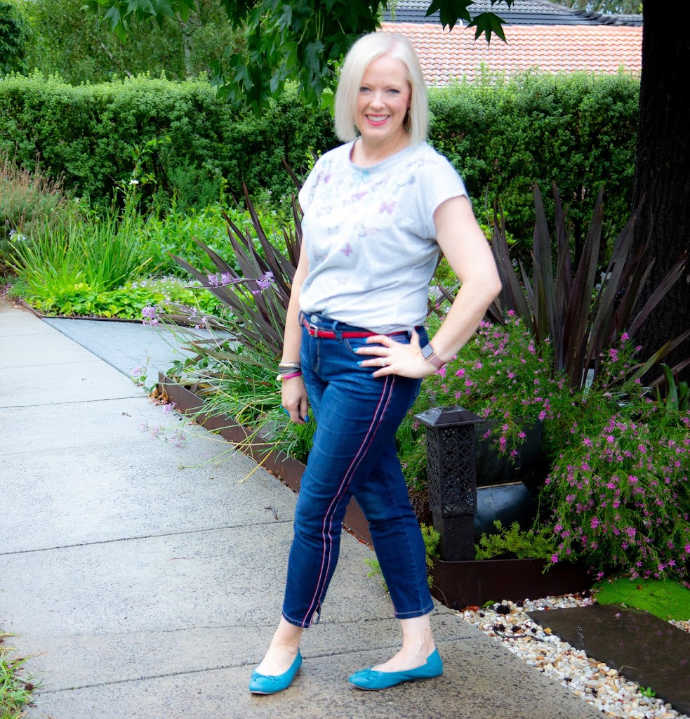 Jeans + Pattern + Statement Jewellery (optional)
Here, with no third piece or layer, I chose a tee with built-in detail – butterflies in my portrait area which mean I don't need to add anything much by way of accessories – though I do find that a few bracelets never go astray when wearing short sleeves.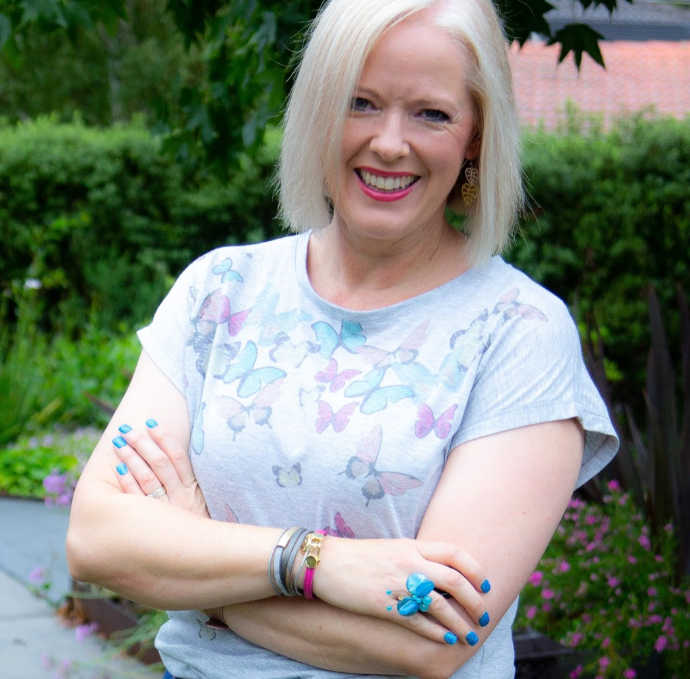 Notice I've paired my butterfly ring with my butterfly tee for an element of fun.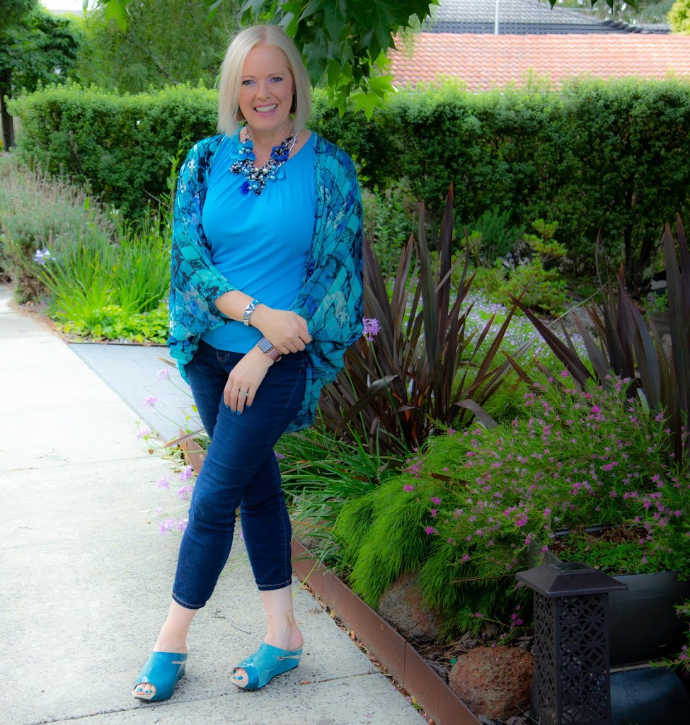 Another warmer weather analogous scheme – it includes a patterned garment plus a statement necklace – but because the necklace is in the same colours as the outfit it's making a more subtle statement.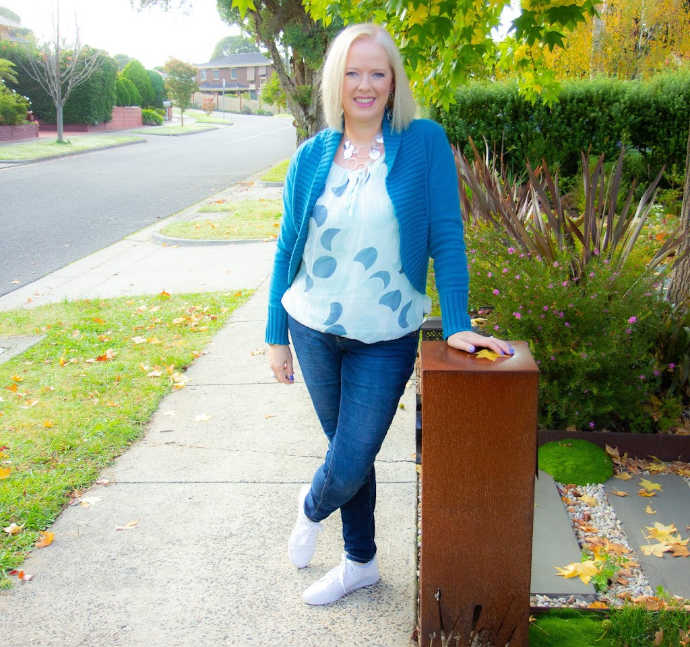 Using a pattern in one of your garments is such an easy way to create a level of interest or detail in your outfit.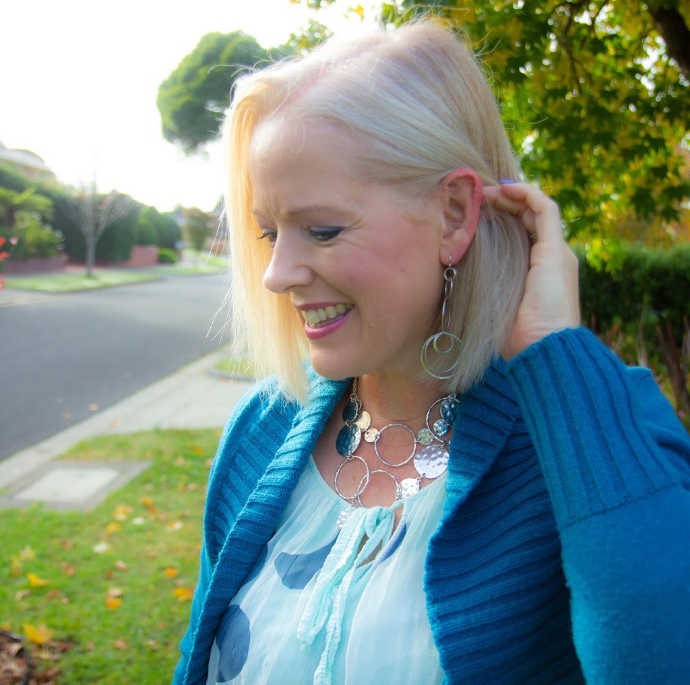 With this one I'm pairing it with my silver circle necklace and circle earrings. They easily harmonise with each other creating a rhythm in the outfit.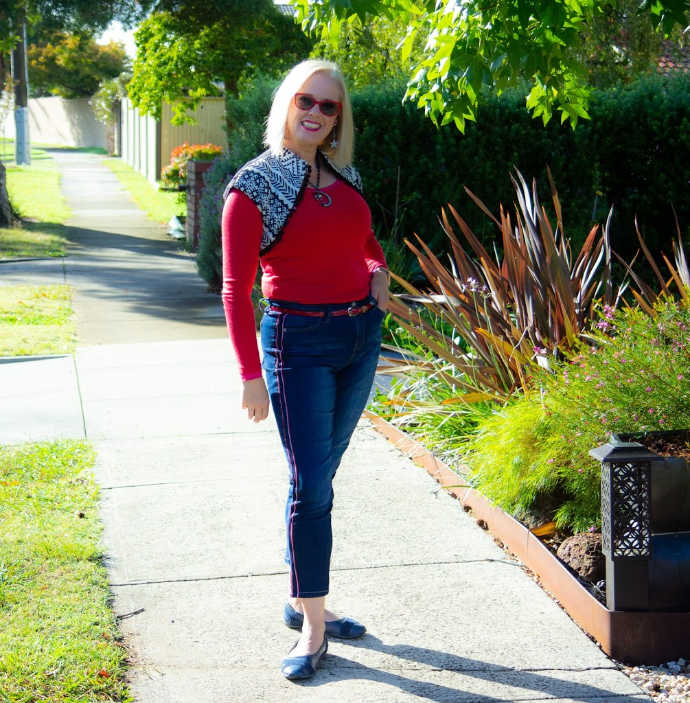 Another outfit with a patterned item that creates a focal point.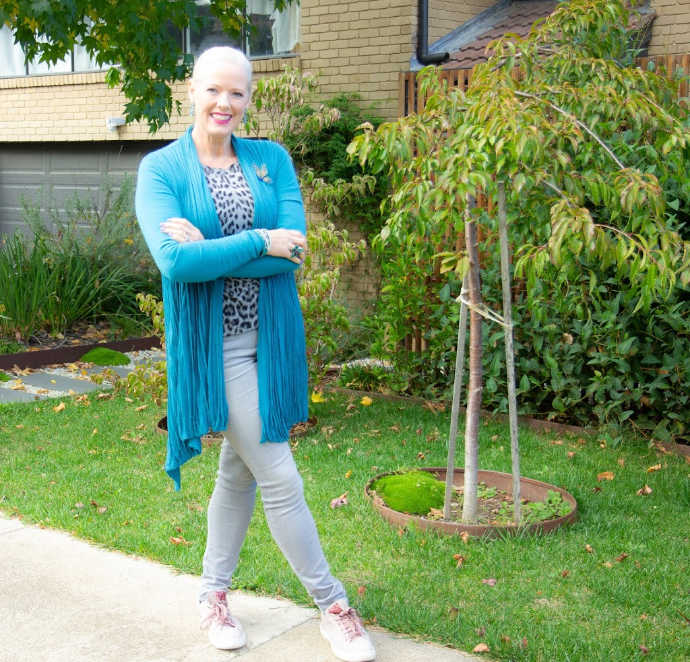 It really doesn't matter if your patterned item is the inner or outer layer of your outfit – if you're choosing to use this to lift your style!
What's your Covid Casual Outfit Formula?
Wardrobe Capsules, Outfit Formulas and Uniforms – Which is Right for You?
How to Put Together a Practical, Comfortable and Elegantly Stylish Wardrobe and Outfits