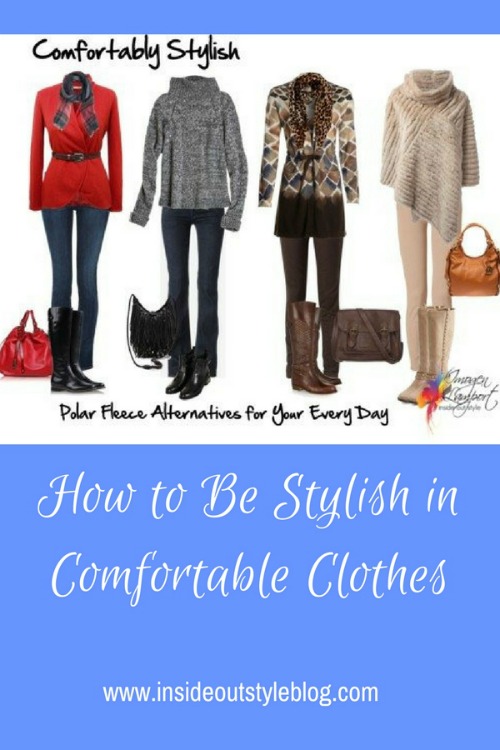 Polar fleece – love it or hate it? It's one of those fabrics that is super comfortable and warm, but lacks style in a big way. It's a level 3 fabric that could be classed as appropriate for Outdoor Leisure activities such as going for a walk in the winter, watching football, heading to the gym and gardening on a crisp day.
It's not stylish. Step away from the polar fleece. There are many other options.
If you want to look stylish, think about wearing level 2 clothing and keeping your level 3s for those outdoor and rugged activities.
How to Be Stylishin Your Casual Clothes
So what can you wear to be comfortable but still look stylish?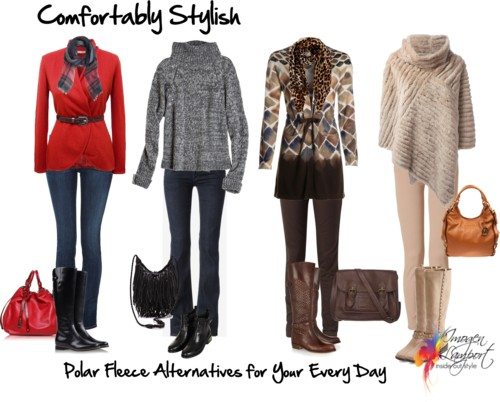 5 Ways to Be Stylish and Comfortable
Think about the fabrics, cut and fit.
Overly baggy will make you look frumpy.
Wear only 1 voluminous garment at a time, keep the other one more form fitting
Good quality knee-high boots will last for years and years yet add style to your outfit, an ankle boot is another good alternative to sneakers.
Think about layering wool or cashmere for comfort and warmth, look for garments that fit well and that may have a detail or embellishment that gives them an edge.
Jeans with stretch or leggings with a long line cardigan are both comfortable and stylish, adding a belt or a scarf will create a more finished look.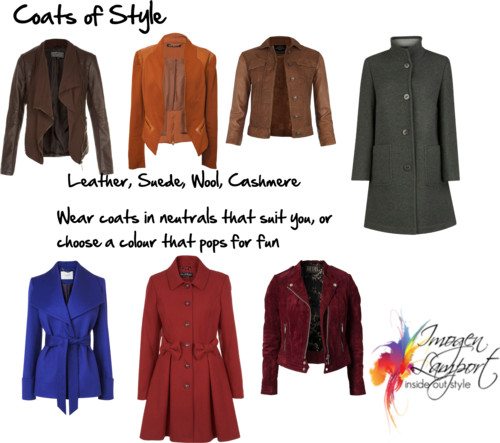 Have a great coat (or two) in your wardrobe that you can slip over whatever you're wearing before you go out. From leather and suede jackets to lovely wool and cashmere coats, there are so many great options to choose from.
Choosing Your Neutral – here are some tips: