Each year I choose a word as a replacement for a series of New Year's Resolutions. I think of it as a focus word of what I want to do or where I want to go in the coming year. It's a great reminder when opportunities arise to know if it's something that will move me forward in the direction I'm travelling, or may take my attention elsewhere and interrupt my flow.
With 2020 only days away, I've recently done a review of the past decade. It's so easy to forget what you've achieved, what lessons you've learned over that time. So often we overestimate what can be done in a short time but underestimate what can be done when you take baby-steps towards those goals. I live by my daily habit of taking small steps each day working towards larger goals.
When I look at my past decade's achievements they are many and I can really see that my hard work and dedication has paid off. This year I won the prestigious AICI Jane Segerstrom Award for all my hard work as an image consultant over the past decade. It's been a big year with a trip to Thailand to train image consultants there with more trips planned to do training in Thailand and India in 2020!
As they say, we overestimate what you can do in a short time, and completely underestimate you can do over a longer period. Taking some time to look back and list out all that I've achieved has made me realise just how productive I've been as I'm really not great at stopping to celebrate my successes or smell the roses along the way.
If you like the Focus Word idea, rather than lists of New Year's Resolutions and you're looking for inspiration – I was reading a Facebook thread in a group where people were sharing their words for the next year, and I thought it could be fun to share their words with you – do any of these words speak to you?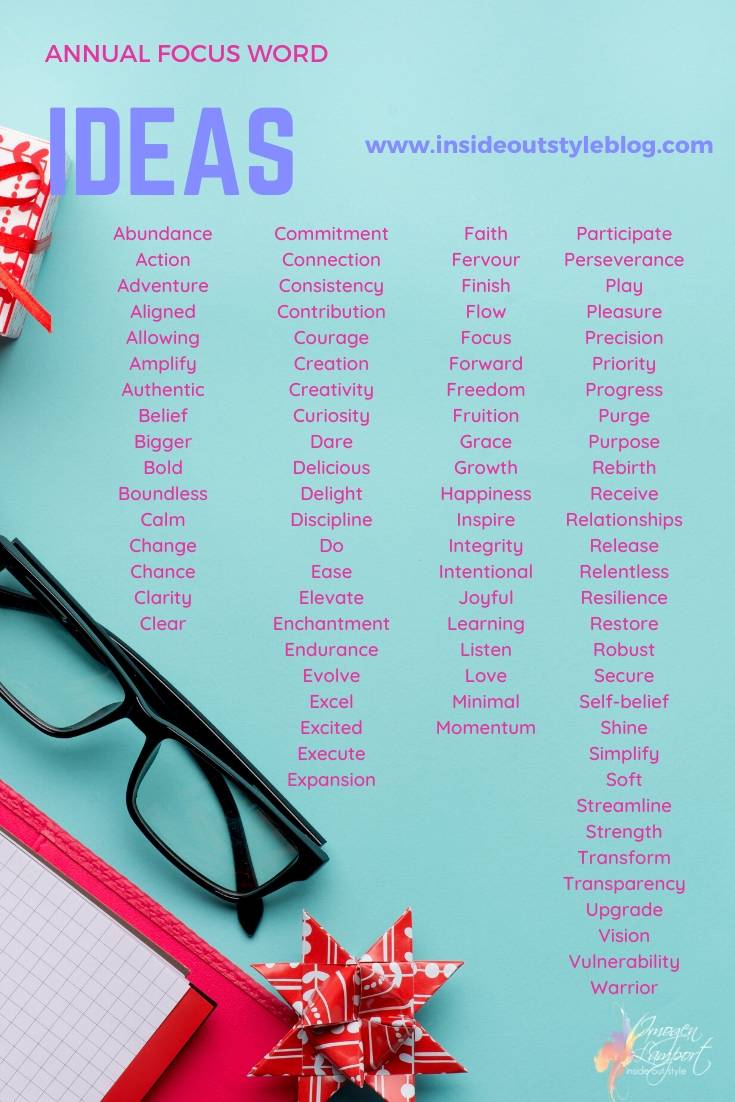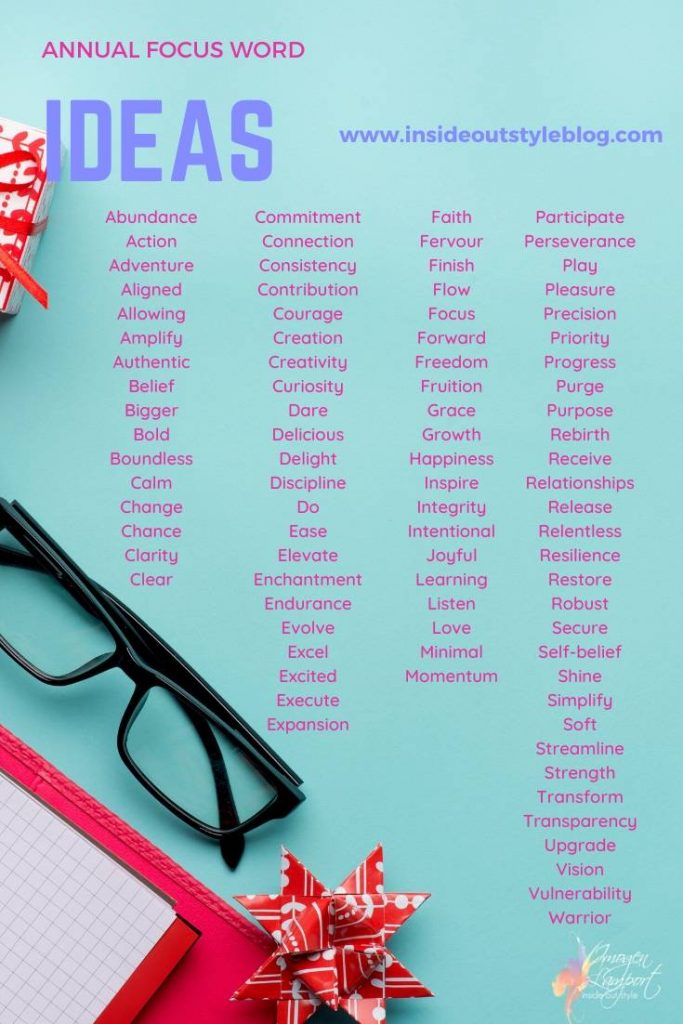 One of the participants of 16 Style Types Your Type of Style program declared that her word of 2020 would be GIFTS – as she is discovering her gifts as a person and has never appreciated them before. I loved this as an idea as we often don't see our gifts as they are innate and can easily think that they are something everyone can do, when in fact others struggle with what we find so easy.
A friend and organising professional colleague was inspired by this idea and has used the word BRAVE as her word of the year and it has totally changed her business life in many positive ways – you can read about her BRAVE year here!
The word that is calling me to be my focus word of the year for 2020 is SHINE. I'm not exactly sure why yet, but it's the word that I get the strongest feeling for inside my body. So I'm making 2020 the year to Shine – put some polish on myself and keep polishing, improving and refining what I've created in the past and then to stand out from the crowd. I have to tell you, it is a slightly scary word for me and is one that will push me out of my comfort zone as I'm not someone who naturally likes to be in the limelight.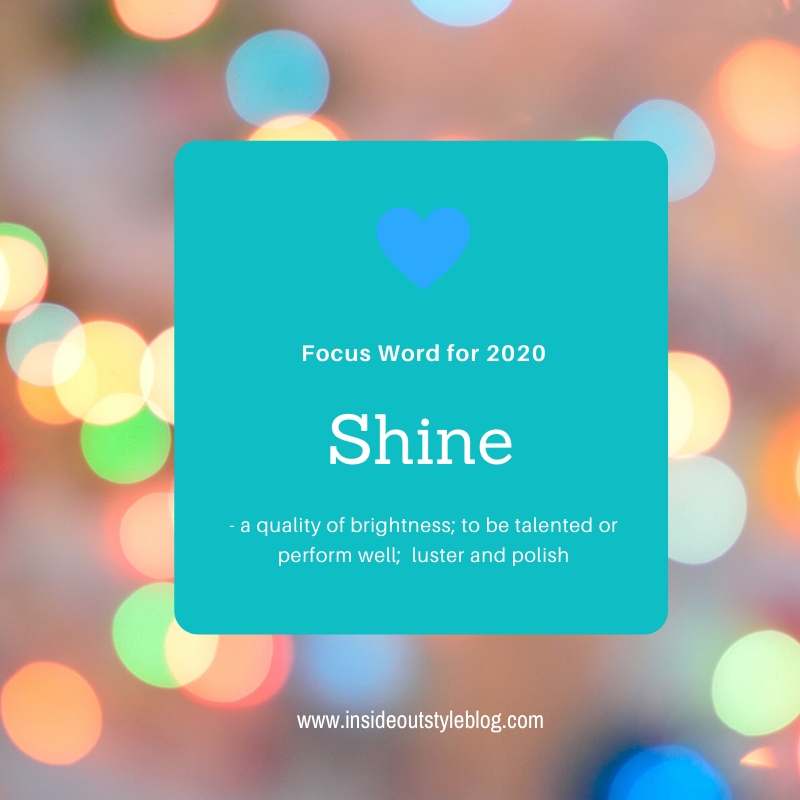 How about you? Have you chosen a focus word for 2020? I'd love to know what it is and why you chose it!