As 2013 draws to a close, with only hours to go, I want to take this opportunity to wish you all the best for the coming year. A new year is a time that many make resolutions to move their lives forward in a more positive direction. I don't make resolutions, but I have for the past couple of years decided on having a theme, or a mission. 2013 was my year of Balance (2012's theme was Consolidation). I wanted to create a more balanced life for myself. I find it very easy to become a workaholic, working day, night and weekend (it's that Protestant work ethic I've had instilled in me since I was a kid).
After the collapse of my marriage (for which I am partly to blame, can you believe it!) I made a decision that I would behave differently with any future partner to make the chance of success of our relationship more likely. To do this, finding balance was important in all areas of my life, health, well-being, work and relationships. I needed to ensure that I took the time out from my business (of which this blog is one part), and focus on my new relationship. This has been a benefit both to myself and my relationship. I've consciously made the time and space to help it grow and develop into something great, plus take the time to enjoy life and not always focus on what is next to be done, consequently, my feelings of burn-out have disappeared.
I feel more loved in my life now than I ever have before, and this is partly because I now understand my love language, so I can ask for what I need, but also because I put much more time and energy into my relationship than I ever have before (and one of my philosophies in life is 'what you put in, you get back'). I choose to adore my new partner and see the good, rather than focus on what is not perfect, because nothing in life is perfect. I find when I focus on what is good, right and wonderful, I see and find more of the positive everywhere, and it allows me to achieve more and be more productive in all aspects of my life. This has led me to decide upon my theme for the upcoming year.
For 2014 my theme is Expansion. Expanding myself (not literally!), expanding my health, expanding my business, expanding my goals, expanding my horizons. Trying new foods, going to new places, stepping out of my comfort zone on many levels.
The best thing about having a theme, rather than specific resolutions, is that it's not something that I can specifically fail (in the way that you can easily break a resolution), it just gives me a little direction to follow, it's way more gentle and less judgmental than a regular resolution. When I'm scared of trying something new or different, I can remind myself that getting out of that comfort zone can be a good thing and each time I do so I'm expanding myself just a little.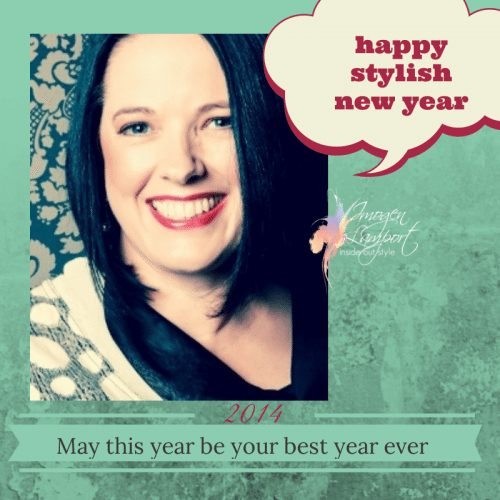 Do you make new years resolutions? Do you avoid it completely? Do you have a theme? If so, what is your theme for the coming year?
With love,
Imogen
P.S. If you like this version of making a New Year's Resolution feel free to steal with pride!