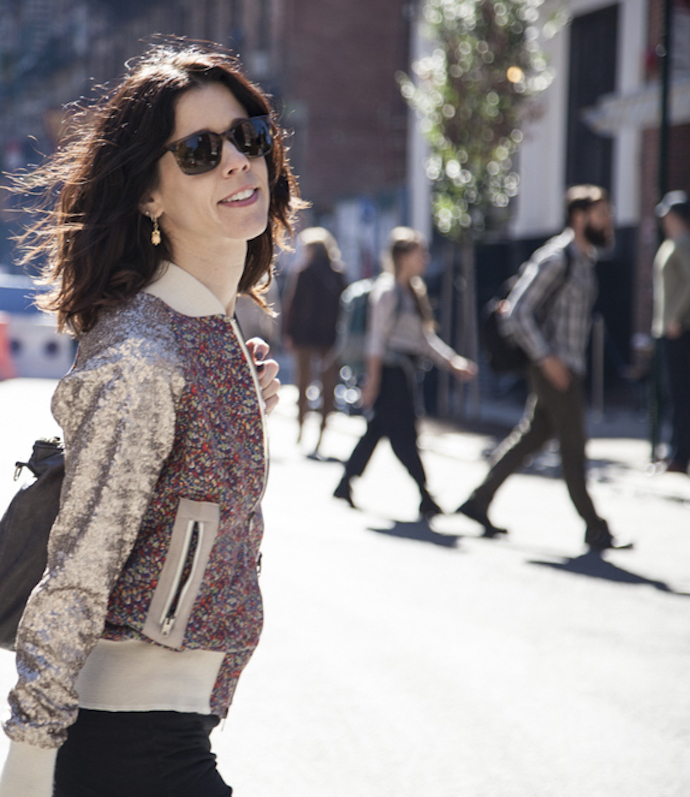 New York City based Stylist and blogger Elysha Lenkin shares her style and style tips on her blog Elysha Lenkin Styles and is sharing her Stylish Thoughts here today on Inside Out Style.
What is the secret to great style?
Confidence + intention + experimentation.
Once you refine your taste to reflect what you love and what suits your body, personality and life – you'll always know what to wear.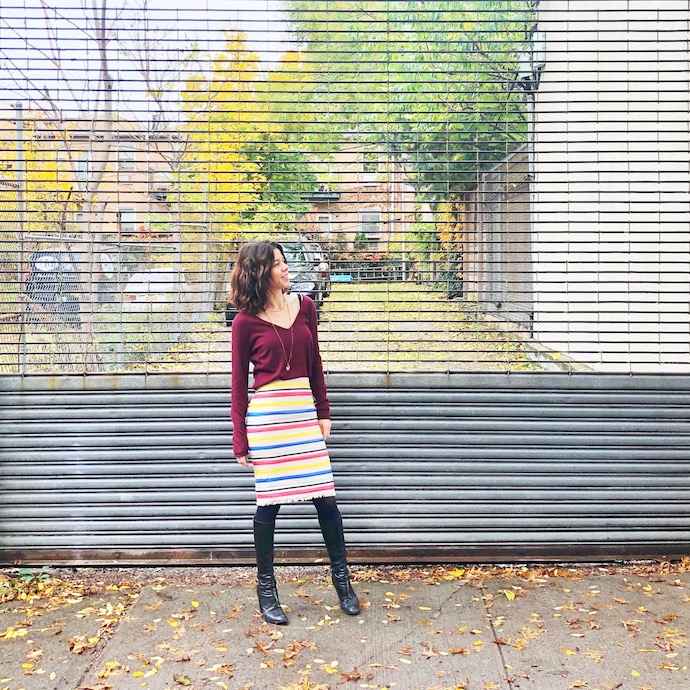 What's the secret to looking polished?
Go beyond your basic 2 piece top and bottom outfit combo. By adding in a 3rd element – whether it's a strong accessory, a layering piece, or a bold print or color – you'll complete the look for a polished finish. And you don't have to stop at just 3 elements!
What is your current obsession?
I'm obsessed with my Radiohead concert tees. I never put them in the dryer for fear they'll get ruined.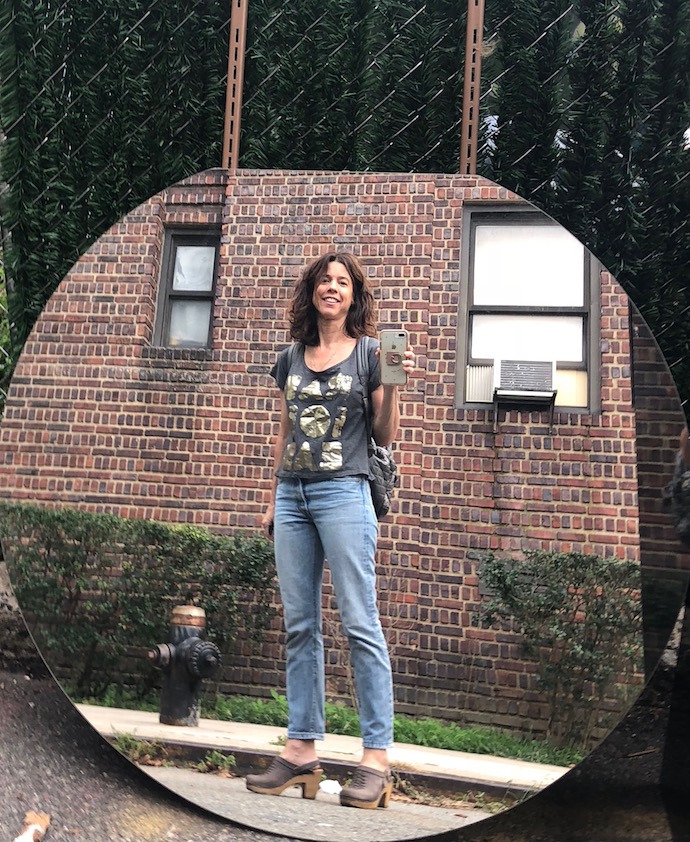 Who inspires you?
The women in New York City! I love the variety in what they wear and how they put it all together. Specifically, I'd love to run into Christene Barberich, Eva Chen or Leandra Medine. They have such a strong fashion sense and always look incredible – it's inspiring!
What's your secret to making yourself stand out?
I put unexpected pieces together. I have a pair of boys camouflage pants that I found at a kids thrift shop, and I'll wear them with my pink A.P.C. blazer, fabric necklaces and No. 6 clogs. The purpose is to create unlikely combinations as only I can.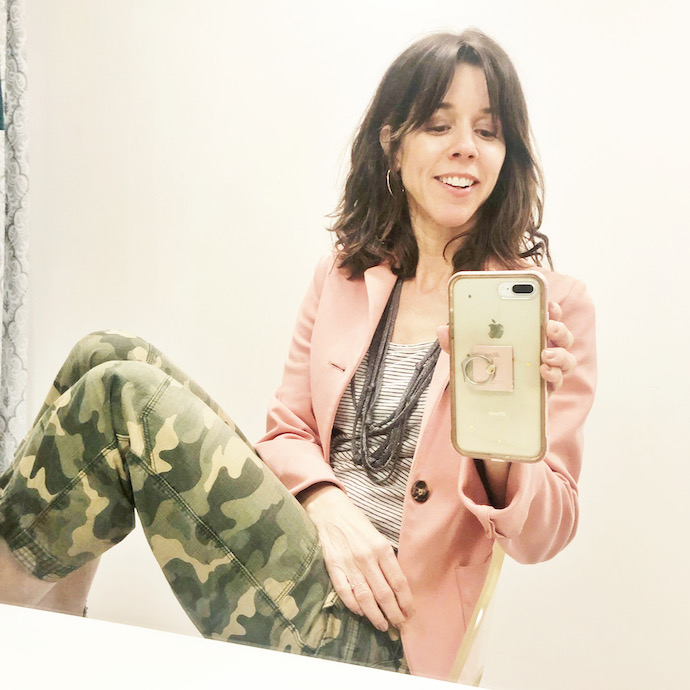 The one piece of advice most women need but don't get?
Don't allow other people's opinions to be a component of your style. Think about how you want to feel when you show up in the world, and dress to express that!
How would you describe your personal style?
Unexpected, breezy and cool.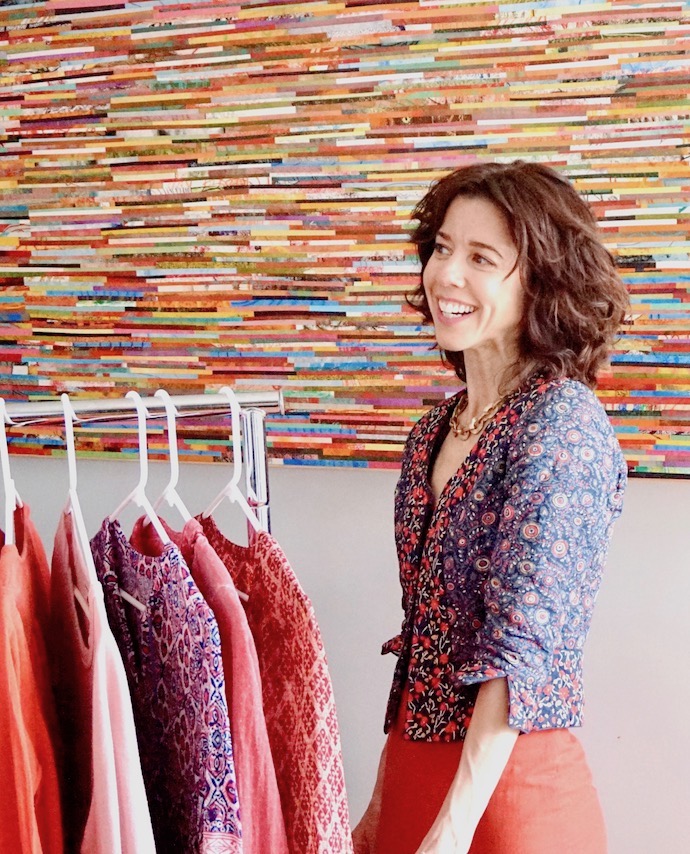 Who are your style icons?
Kate Moss – now that she's well into her 40s – and still displays a cool, edginess to her look that's in good taste. I also love Jenna Lyons for her playful sense of mixing and matching. Nobody wears prints and accessories the way she does.
You can also follow her on Instagram here.