When was the last time you got yourself a new hair style? Have you had the same haircut for the past 2 years? 5 years? 10 years? Not only does a modern, current hairstyle make you look up-to-date, it also gives others the impression that you are more youthful and have the ability to learn new skills and keep up with new technology and change, which in our increasingly youth-focused job market makes a big difference.
According to Christopher Hopkins, author of Staging Your Comeback as we get older it's important for our hair to have upwards movement (rather than downwards) as it raises the eye up which is more youthful.
When you look at his makeover shots you can see what an enormous difference a great new hairstyle can make to your look. Go on, go look at the photos on his website, then come back OK!

See how different a modern haircut can make you look?
Do you still feel your long hair is your crowning glory? If it goes past your bust peak it's will be dragging the eye downwards and aging you. There is no need to have short hair as we get older, as long as we keep it well cut and styled.
Many women who stick with the same hairstyle with no tweaks year in year out don't realise that their hair is dating them, it's like a snap-shot of when they felt their most attractive, frozen in time. All we have to do then is remember when that hairstyle was all the rage (The Rachel, The Pob, The Farrah Fawcett) and we can figure out their age quite easily!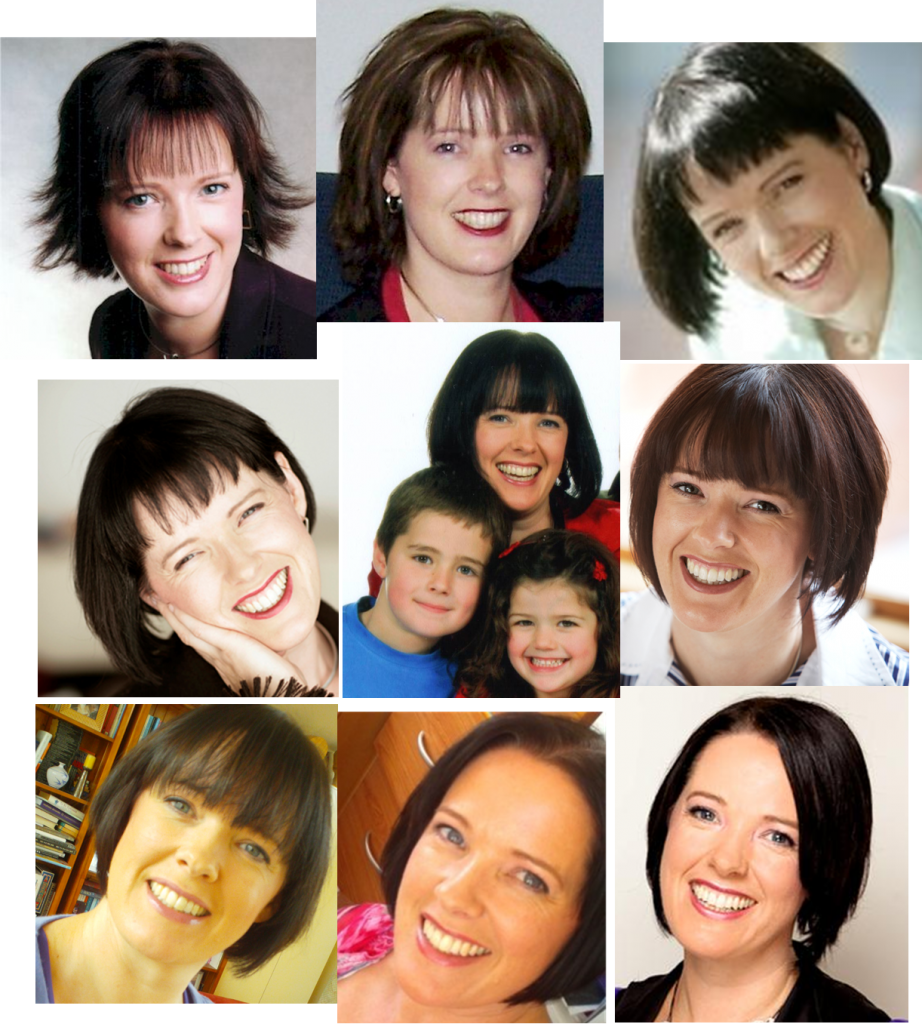 I found a pic from one Christmas when I was a child, around 6 years old, with a bob, I've had bob hairstyles in varying descriptions for much of my life, they're easy for me to manage and suit me. During my late 20s my nickname was "sensible bob" but each time I get my hair cut, there will be a little difference, so you can see in this collage of my hairstyles through the past 7 years, how it's not the same, sometimes the fringe is longer or shorter (or non-existent), the length gets longer and shorter, sometimes it's more choppy, other times more blunt. My hairstyle evolves as I do. Every now and again I'll do something different, grow my hair, chop it off completely, but I keep coming back to the bob in some form.
If you've had exactly the same haircut for 2 years, it's time for a change, maybe a radical one, maybe something more moderate, but a change none-the-less.
Also, if you're planning on going shopping, make sure your hair and makeup are done before you go, you're going to be spending a whole lot of time looking in the mirror! Where possible I think it's great for my clients to get a new hairstyle before shopping, particularly is we're modernizing their wardrobe, so the new clothes fit the new total image.