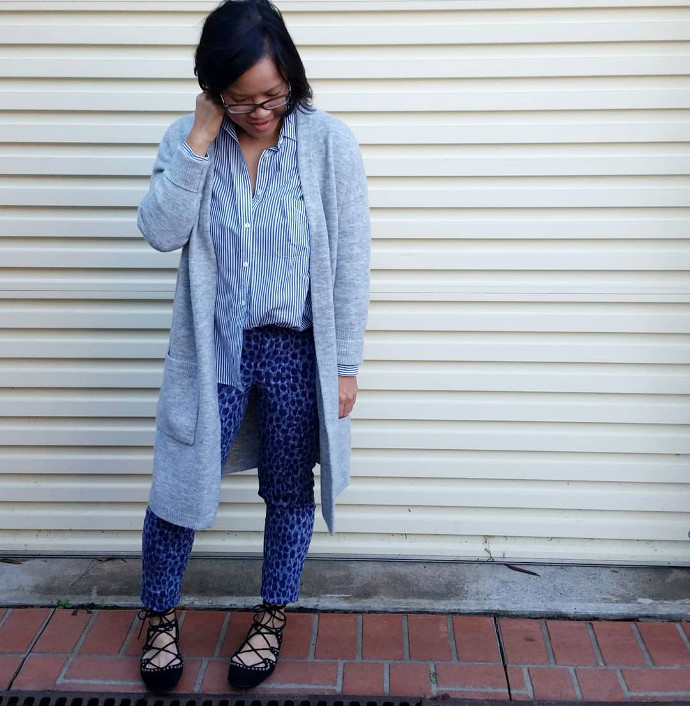 It's lovely to welcome Eileen, a Sydney Australia based blogger who writes 5 Feet of Style – to share her Stylish Thoughts
How would you describe your personal style?
Minimal with a twist. I stick to a neutral colour palette for my outfits most of the time but like to add an element of interest such as a pop of red, layered jewellery, or statement shoes. I'm also partial to the occasional leopard and embroidered detail! Stripes are my go-to print and more often than not I'm in flats or sneakers because #mumlife.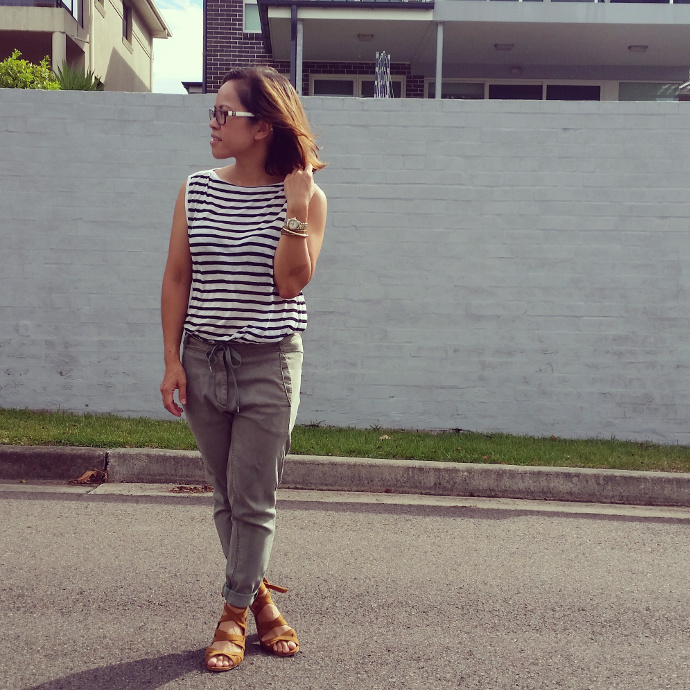 The one piece of advice most women need but don't get?
We don't need a wardrobe jam packed with clothes! It's easy to fall into the trap of buying more clothes whenever we feel like we have nothing to wear, but honestly having a more curated wardrobe with quality pieces makes outfit planning so much easier. Key items like a great pair of jeans, a white button up shirt, a neutral skirt, and a blazer can be used as the basis to a lot of outfits and we can then choose complementary pieces and accessories to add our personality.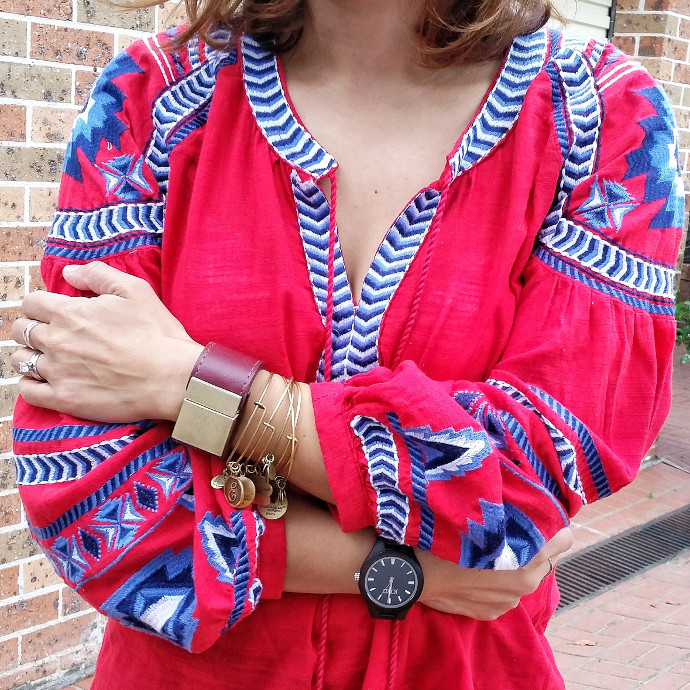 What are your favourite websites?
I don't often have time to visit websites but some of my favourite style Instagram accounts are Style by Aggie (@style_by_aggie), Styled by Sally (@styledbysally), Audrey Lombard (@audreylombard), and Shoko of @simplytokyo – to me they epitomise classic, timeless style that transcend generations and trends!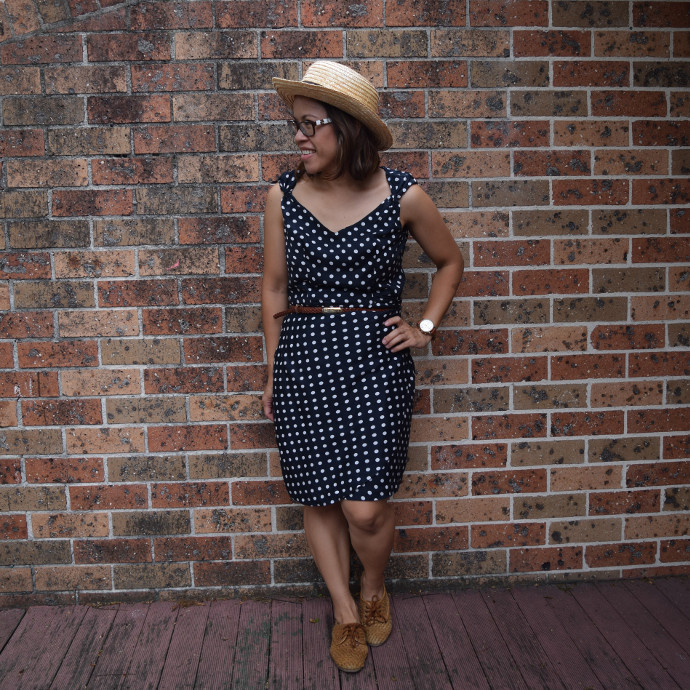 What's the secret to looking polished?
Having pieces that fit you well is absolutely the best way to achieve a polished look. You can make a pair of $20 trousers look more expensive if they've been tailored to suit your body shape and height.
What is your favourite current trend?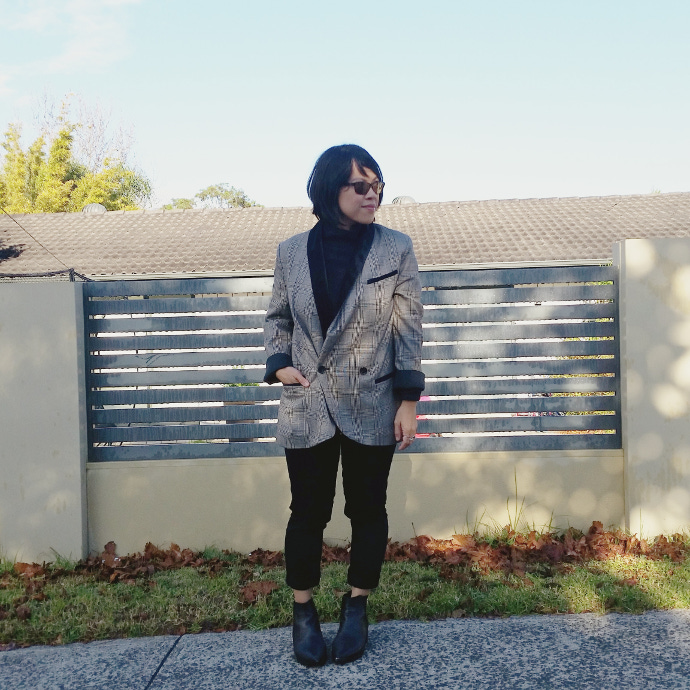 I'm loving the checkered blazer trend – it's been around for a little while now and can be easily dressed up or down. I love wearing it with jeans and a tee – it elevates this basic outfit combination into something a little bit more interesting!
What's the worst current trend?
Bike shorts! There's a reason why they didn't make a come back for a long time… I'll reserve these for Tour de France competitors and for the younger generation!