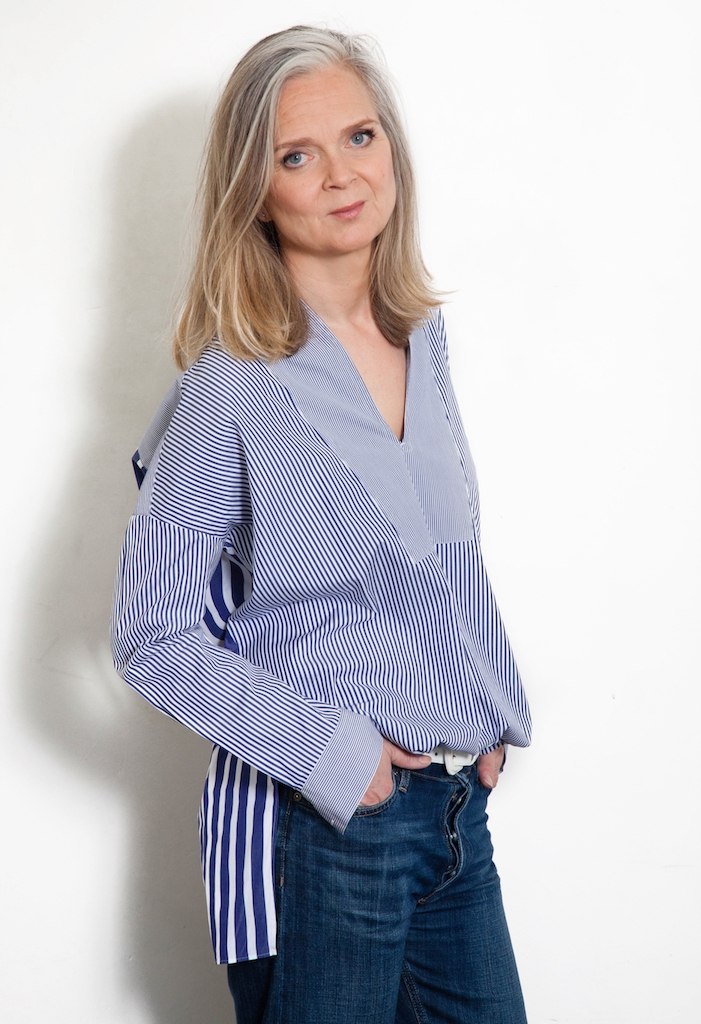 I'm excited to be introducing you to UK based Alyson Walsh who writes the blog That's Not My Age and is the author of the books Know Your Style and Style Forever.
What is the secret to great style?
Wearing what you always feel right in, what you feel comfortable in. Being authentic.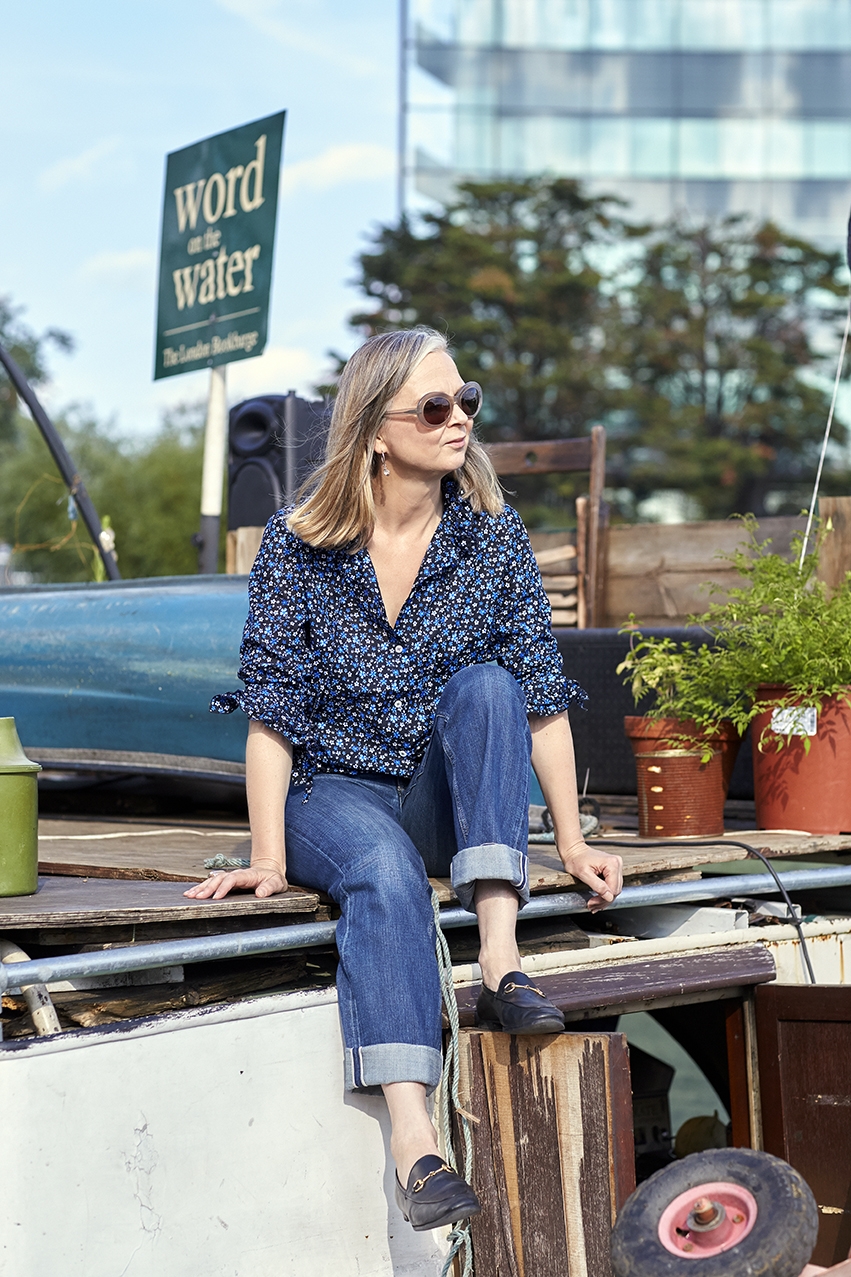 What is the one thing you would spend a lot of money on?
A kick-ass jacket. Beautiful tailoring is worth every penny
What is the one thing you wouldn't spend a lot of money on?
Knickers, I get mine cheap from Gap (special offers/in the sale) and Muji (not sure what you call them in Australia! Pants?)
What are your top tips for looking stylish when travelling?
Work out a colour scheme – such as navy and khaki, navy and red, black and white, grey and fuchsia pink – and then work out a couple of outfits. Always, always pack comfy shoes and trainers. Take a sweatshirt and a wrap-around scarf for the plane. And don't pack too much.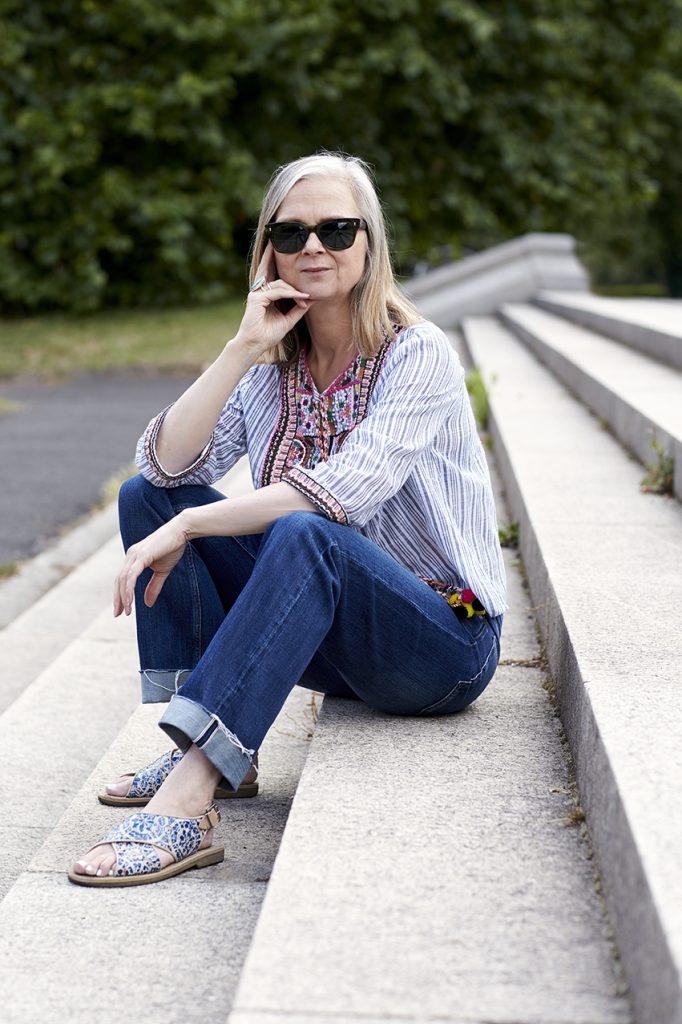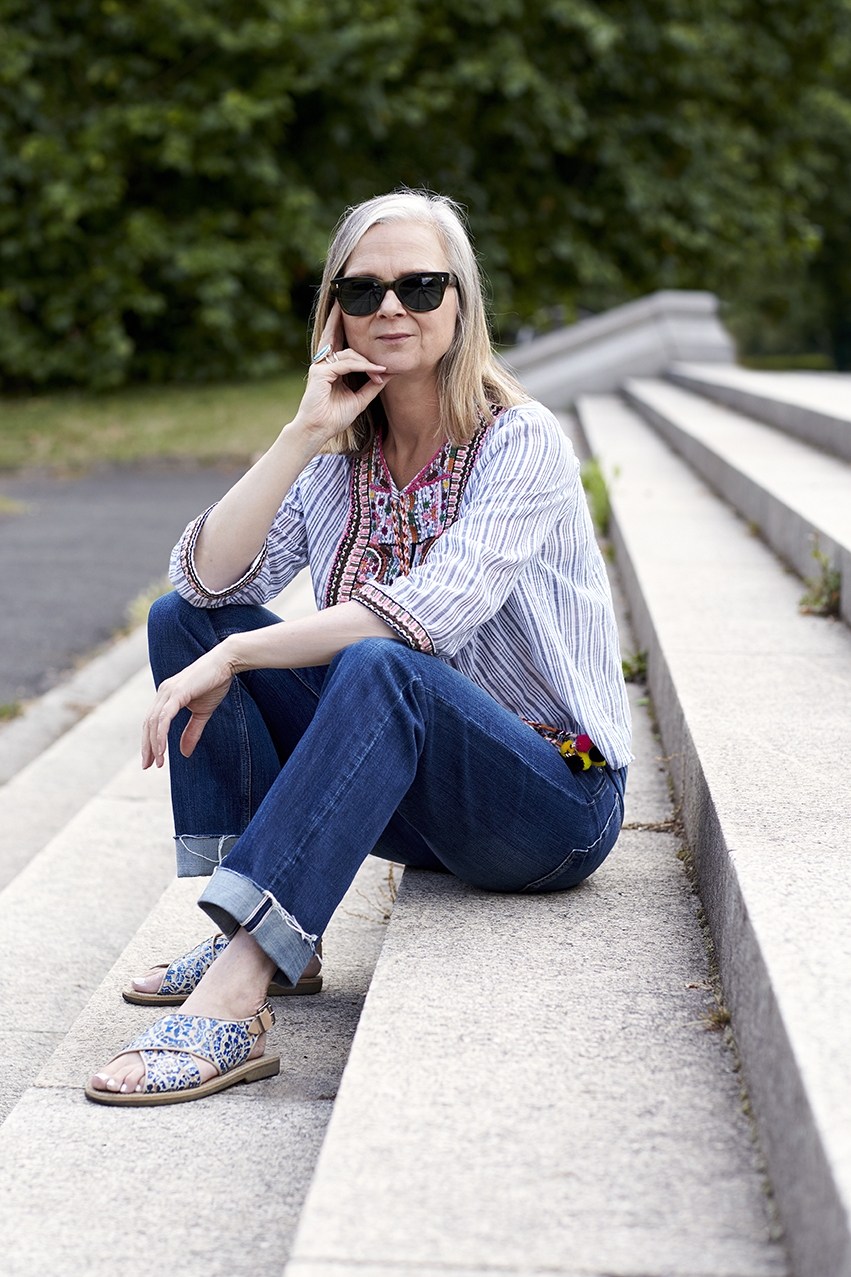 What's the secret to looking polished?
Fit is the most important thing. Clothes that fit well and look good make you feel more confident. Having a good haircut is crucial, too.
How do you balance new trends with a more timeless look?
Over time you develop a signature style that becomes something of a uniform. I live in jeans and shirts, jackets, jumpsuits, trainers. Once you've found your look it's easy to add updates in the form of new season colours or a piece of amazing jewellery. Iris Apfel has her big flying saucer glasses and her maximalist approach with piles of jewellery – she doesn't follow trends.
What is your current obsession?
The jumpsuit. And where I'm going to get my next cup of decent coffee.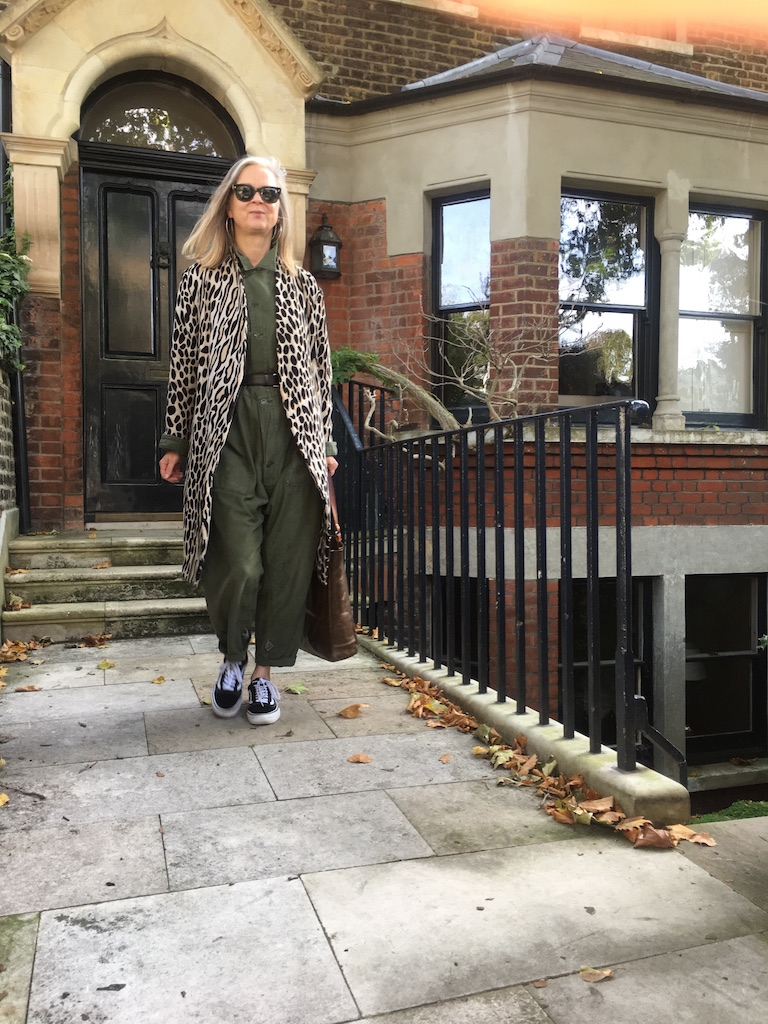 Who inspires you?
I'm inspired by other women, of all ages – and the best thing about being the author of That's Not My Age and two books has been meeting and interviewing lots of fantastic women. These are role models, industry experts and women of substance who I admire like. I loved interviewing them all. Great writers and journalists inspire me, too. Women like Jennifer Egan, Patti Smith, Joan Bakewell, Mishal Hussain, Nora Ephron.
Do you have a signature piece or style?
It's rapidly becoming the jumpsuit because it's so quick and easy in the morning: once you start you can't stop! I also wear jeans and shirts, a lot. Usually with trainers or brogues, the usual everyday basics, but I'll throw on a jacket and some glitzy jewellery to liven things up.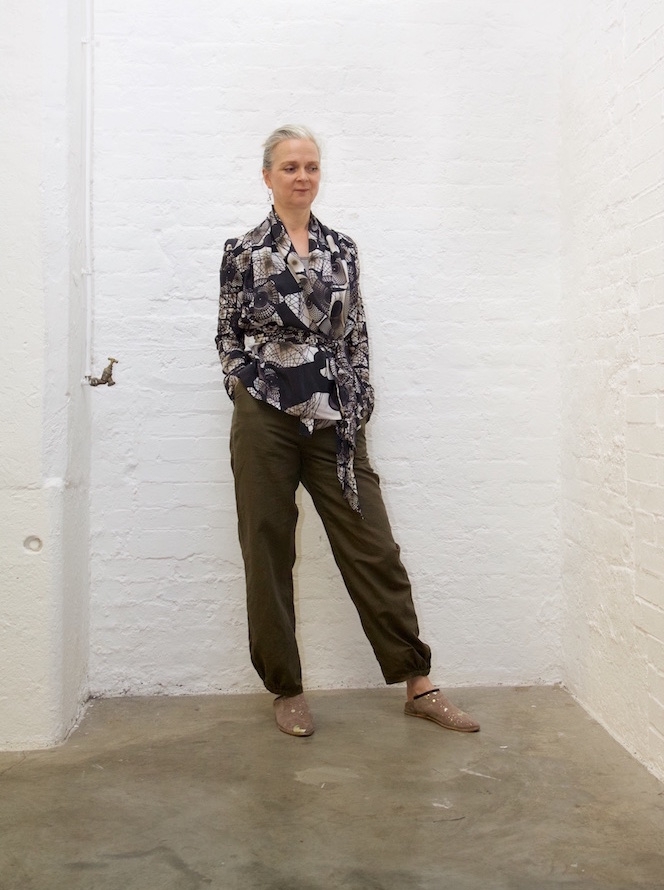 What's your secret to making yourself stand out?
I don't try to stand out. I just want to look interesting and modern – like I know what's what!
The one piece of advice most women need but don't get?
Don't try too hard.
What's the best piece of style wisdom you've ever received?
'Forget about the wrinkles and focus on the silhouette.' Linda Rodin
What is your favourite current trend?
It's not about chasing trends – we can buy anything we want at anytime on the internet and so trends are becoming less relevant. It's about looking modern, tweaking your silhouette slightly, wearing new colours, so that you stay in tune with the zeitgeist.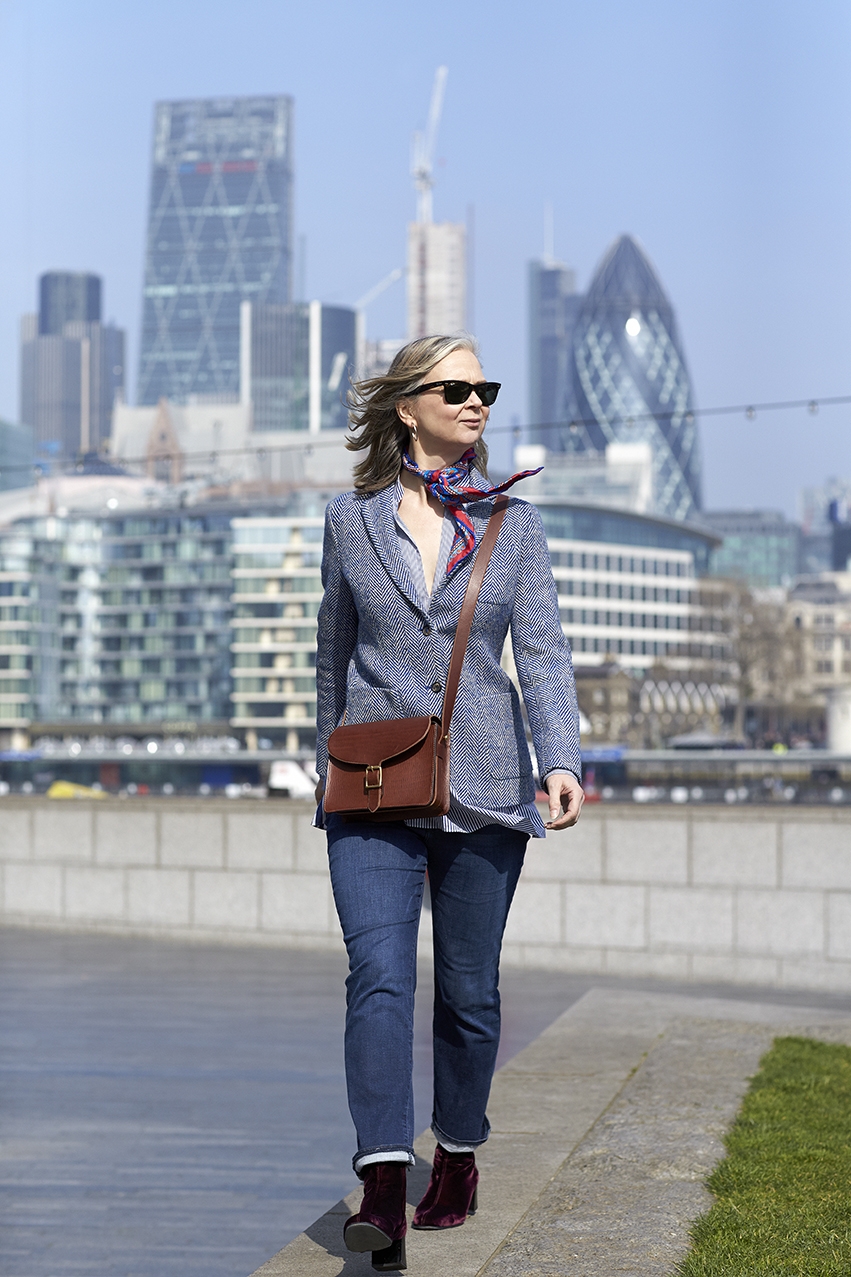 What's your favourite shortcut to style?
Possibly the jumpsuit…
What's the worst current trend?
Great big clompy platform shoes are ridiculous and revolting.
What are your favourite websites
I'm more obsessed with Instagram at the minute. But I do always look at The Guardian, Who What Wear, Keep it Chic and Disneyrollergirl
How would you describe your personal style?
It's what I call Casual Glamour, a blend of day and eveningwear and flat shoes or trainers. I often wear jeans or a jumpsuit but I do like to mix things up. I have a sort of Split-Personality Style: half minimal, menswear-inspired dressing, half bohemian, hippy-punk. And I think as we continue to reinvent ourselves throughout our lives, most women have become more comfortable with this high-low, pick and mix approach.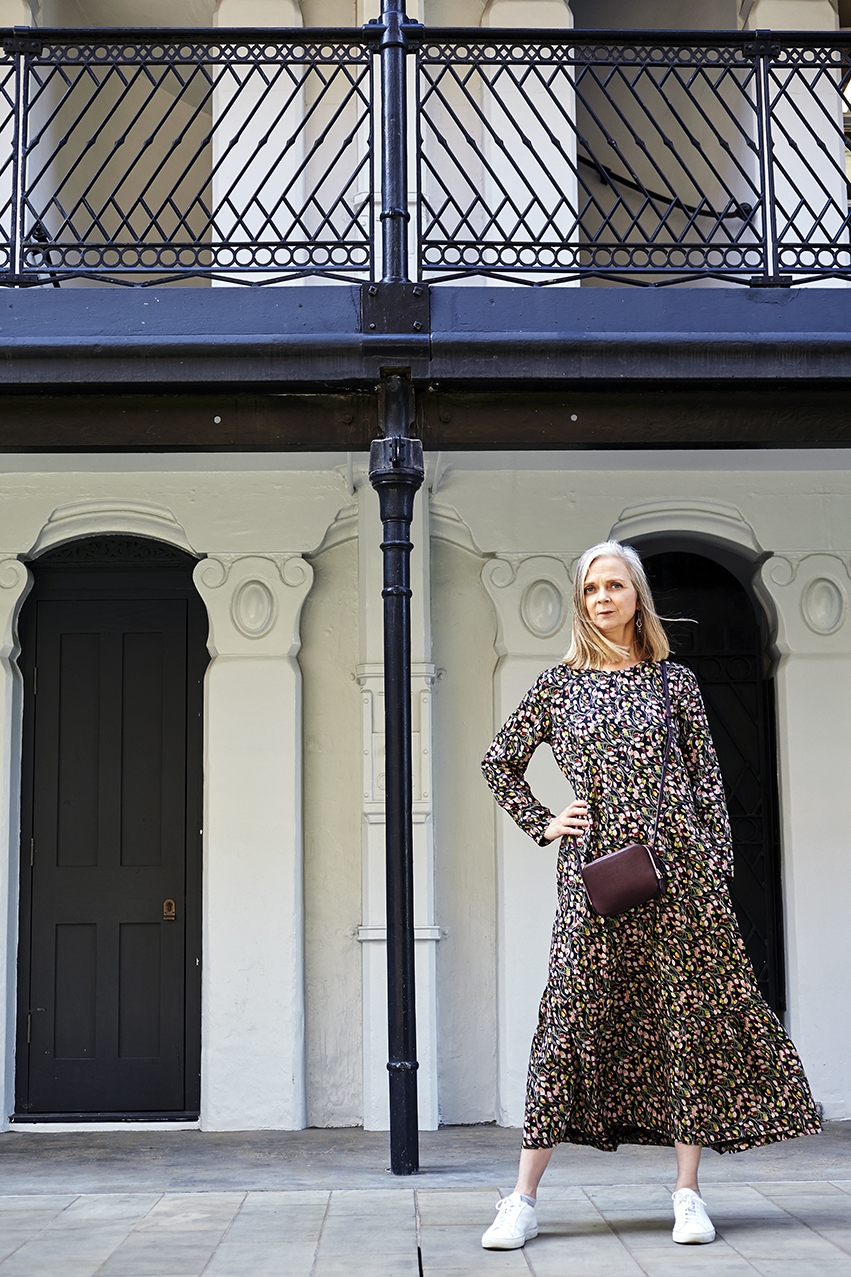 Who are your style icons?
"Oh, I'm quite fickle, I have loads: Lucinda Chambers for her unique way of mixing things up, Tilda Swinton for her otherworldly, androgynous style, Linda Rodin and Jane Birkin always look fabulous in jeans, the late Lou Lou De La Falaise for her ace accessorising…"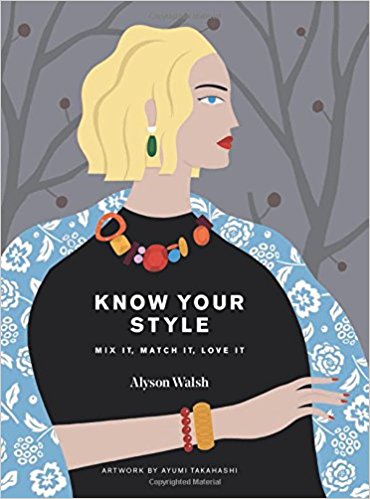 You can also find Alyson on Instagram @thatsnotmyage