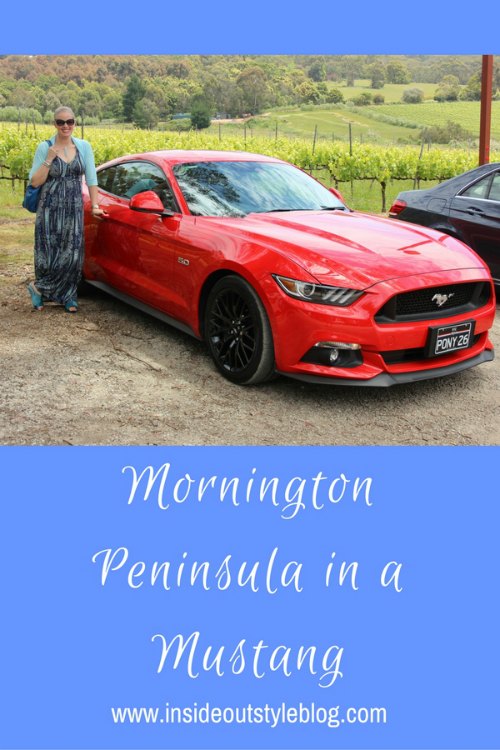 Melbourne is a great city. Not only for it's many cultural delights in the city area, but also because around Melbourne there are many wonderful places to visit (that take less than an hour and a half to drive to) just outside its metropolitan borders.
The Mornington Peninsula is one of these areas. It holds many delights, from fabulous beaches to strawberry farms and lots of wineries. Not only do the wineries have fabulous tasting opportunities, but many have restaurants and cafes to enjoy fine food as you sup your local wine.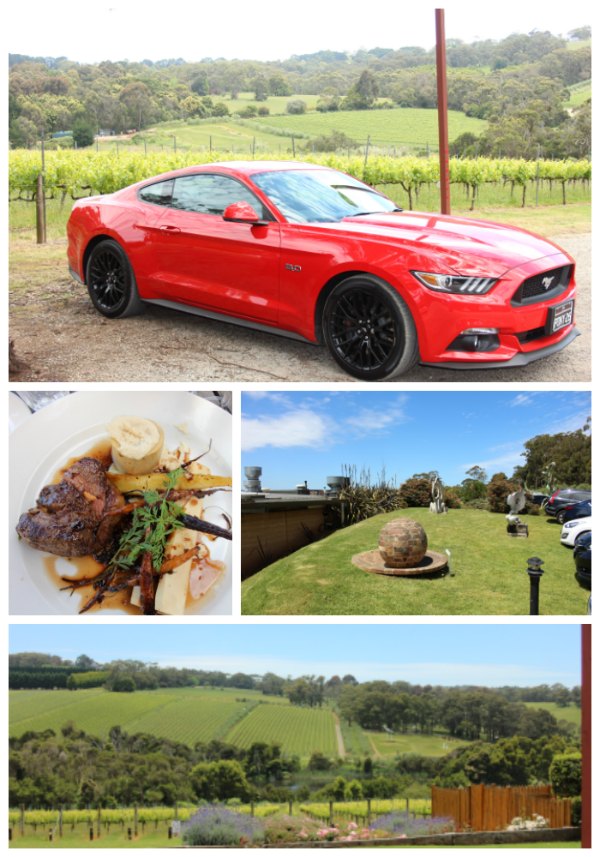 One of my favourite relaxed Sunday activities is to take a drive to one of these wineries and enjoy a leisurely lunch. On the recommendation of my wonderful assistant Kate, and while I had the loan of a sporty red Mustang from Ford my husband and I decided to visit Tucks Ridge and Montalto Vinyard on the Mornington Peninsula. I mean, when you're driving a pony you need to go to the country!
The drive was fun, the GT has plenty of grunt (as they say in the car world), down the freeway then on the winding roads in the hinterlands of Mornington, through lush vineyards and bushland (the Mustang was the perfect vehicle for this kind of winding road driving and heaps of fun).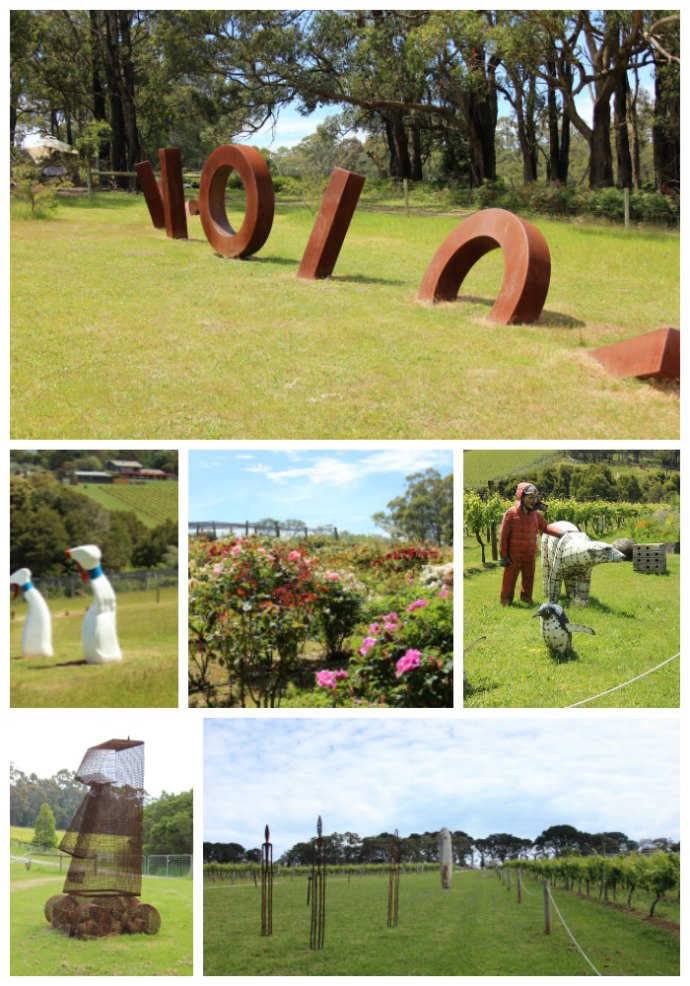 At Montalto there is a fine dining restaurant, plus a pizza cafe, lawns to picnic, and a scultpture park to wander through (it's worthwhile booking ahead in the restaurant).
Next door is Tuck's Winery if you want a quieter experience, to dine, but you can still easily walk over to enjoy the sculpture artworks dotted around the Montalto property.
After our leisurely lunch and our walk through the vineyards of Montalto, we drove up to Arthur's Seat lookout which has stunning views across Port Phillip Bay. The chairlift is has just been completely rebuilt and is now open again.
Next time you come to Melbourne, don't miss the opportunity to go down to the Mornington Peninsula as there are so many wonderful places to experience.