There are so many activities you can partake of when in Dubai. If you love water there are two that I'd recommend. They are very different experiences by located close to each other on the Palm Jumeirah, the Atlantis Aquaventure Water Park and Eden Beach Club.
Atlantis Aquaventure Water Park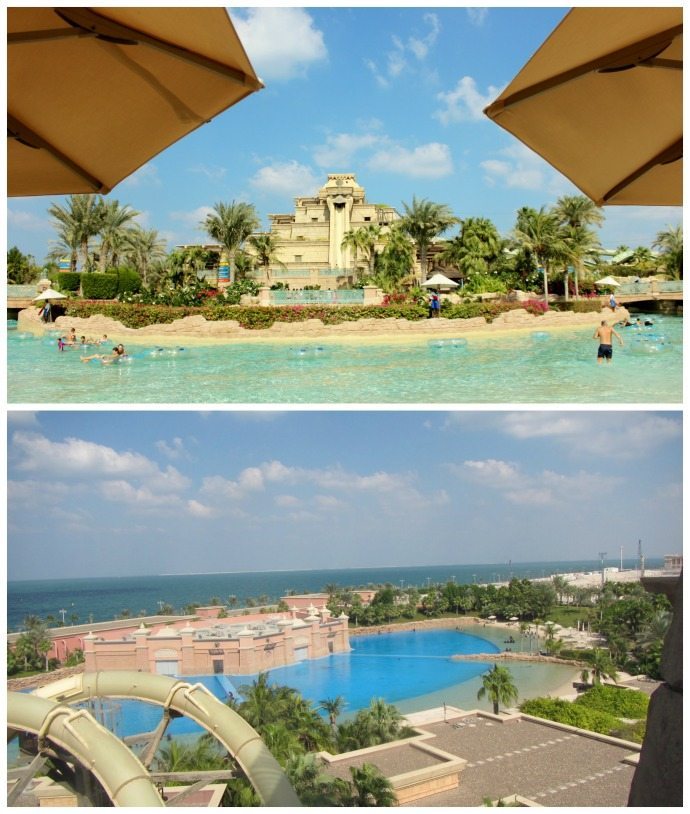 For a fun filled day with or without kids (or for the big kid in you) spend at least 3-4 hours at Aquaventure Water Park at Atlantis the Palm Jumeriah.
Grab a sun lounge or a cabana, by a pool or the beach and then experience the exhilaration of throwing yourself down water slides from the more sedate to the super scary. A locker is included in the price of your ticket, so get into your swimmers, cover yourself in sunscreen, take your towel (provided by the park), and head onto the rides.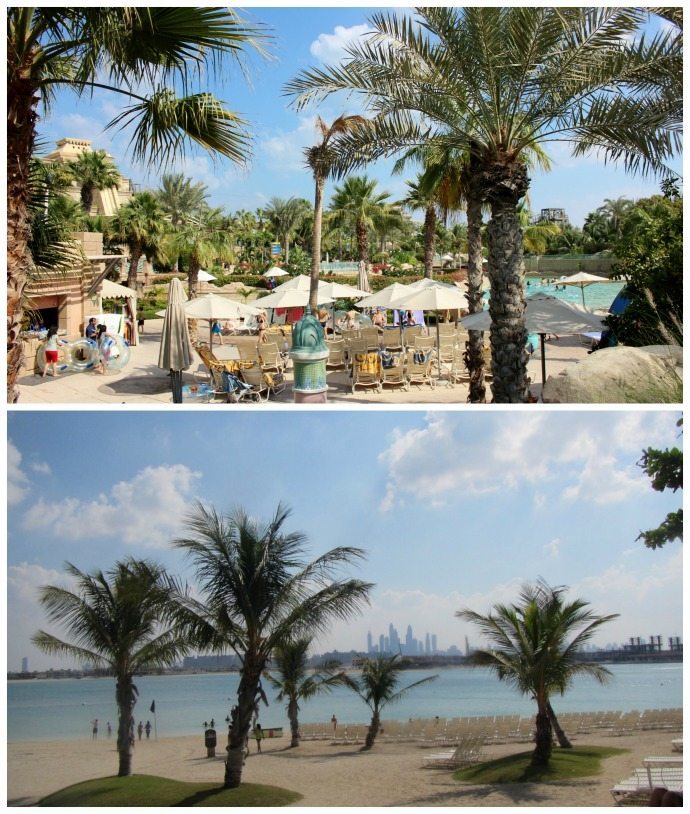 A great way to see the entire water park is by grabbing a donut and riding the meandering canal waterways that snake through the park. This is a great ride for the younger kids too, small rapids are included but nothing too scary!
One of my park highlights was the waterslide that zooms through the aquarium filled with schools of fish, gummy sharks and sting rays.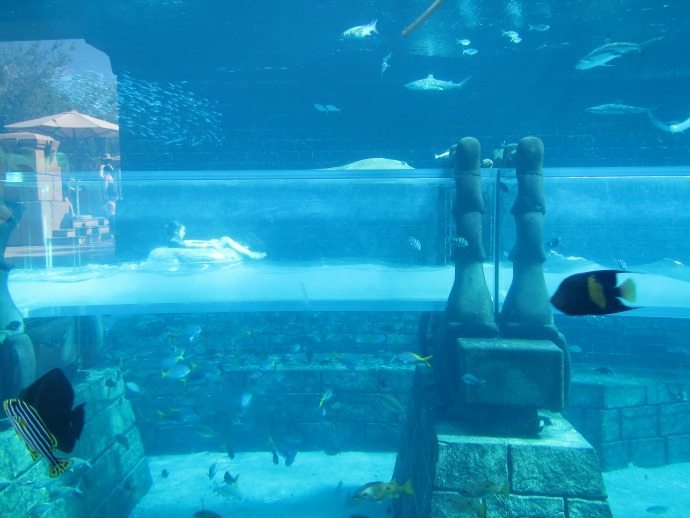 You can grab lunch at the food courts and lockers are available to store your valuables while you splash your way around the complex.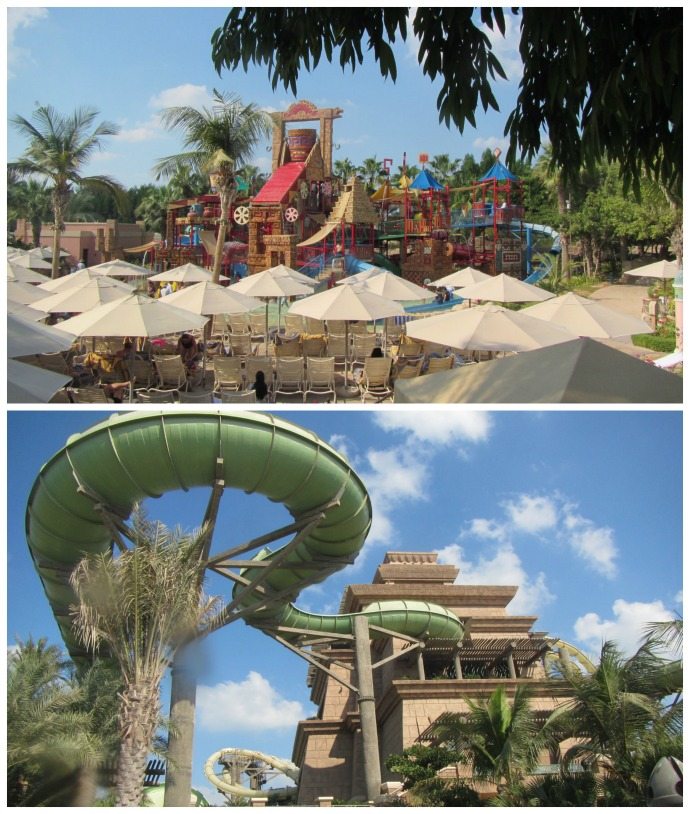 Give yourself at least half a day – if not a full day to enjoy all that Aquaventure Water Park to really Find out more about sea lion and dolphin experiences that are also available and book your tickets at the Aquaventure website.
Eden Beach Club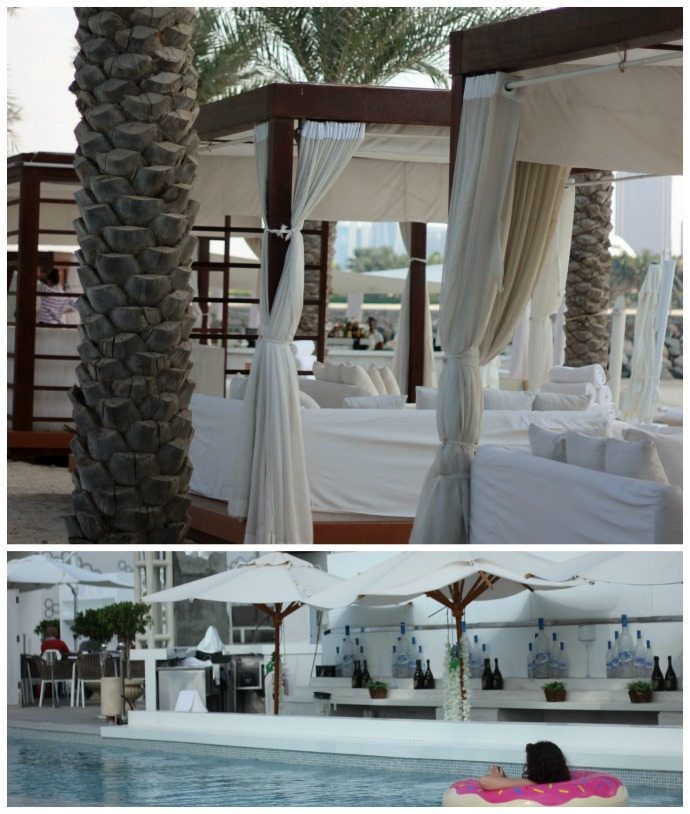 Need some time to relax during your time in Dubai? Then why not consider spending the day at the Eden Beach Club at Rixos. With stunning views of the Burj Al Arab on arrival, this small beachside pool, restaurant and bar is the flipside to the waterpark. You can lounge by or in the pool which is a delicious temperature, lie on a beach or poolside lounge, or get a group of friends or family together and grab a cabana.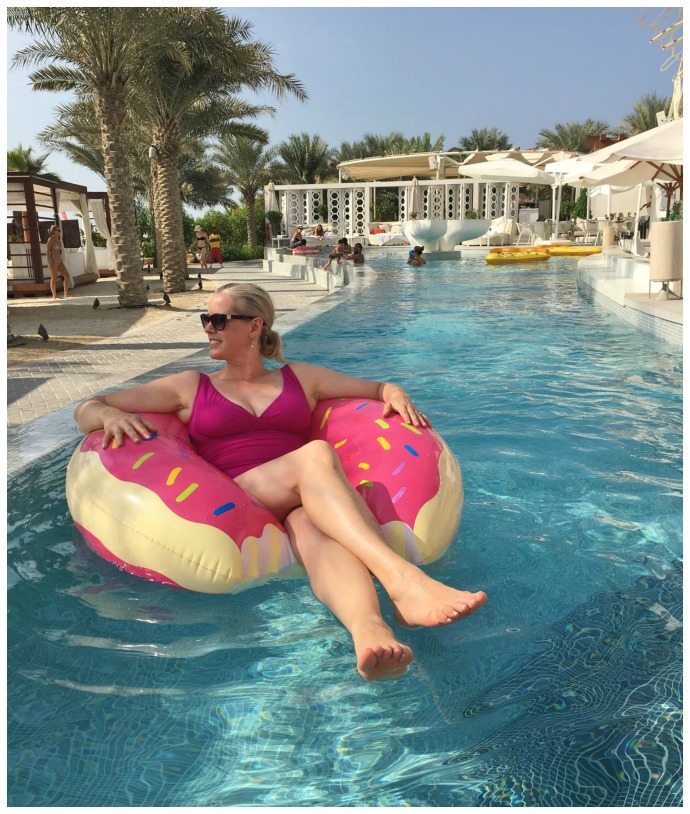 For me a few hours at Eden gave me the opportunity to rest and relax after all the fun and adventurous activities that Dubai has to offer.
There are many delicious treats to eat for lunch or a snack. Try the Turkish icecream flavours, sip on a cool drink and take a moment out to rejuvenate.
You can also try paddleboarding, take an early morning yoga class, or just enjoy the swim up cocktail bar! At night, Eden Beach Club hosts entertainment and music. Discover more and book at the Eden Beach Club website.
What to Wear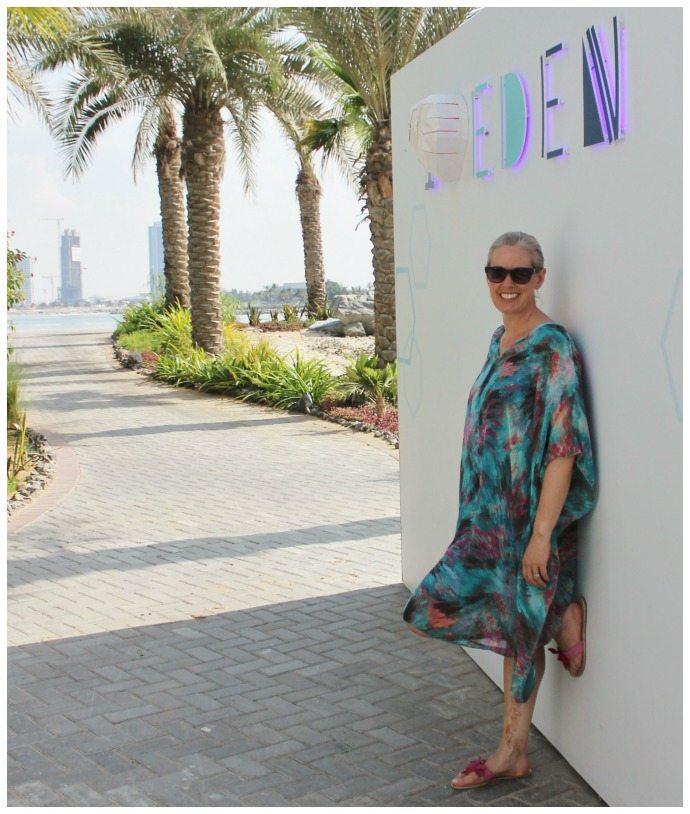 On the beach and at Aquaventure Water Park it's completely acceptable (and basically necessary) to get around in your swimwear. You do need to cover up as you move around hotels and at the entry so a caftan or light summer dress than you can slip over your bathers is essential.
This post is part of a Nuffnang native advertising series.


An inspiring blend of sophisticated luxury, authentic Indian heritage and contemporary style – Taj Dubai is a world-class destination. Experience great Indian hospitality at the shores of modern Arabia.