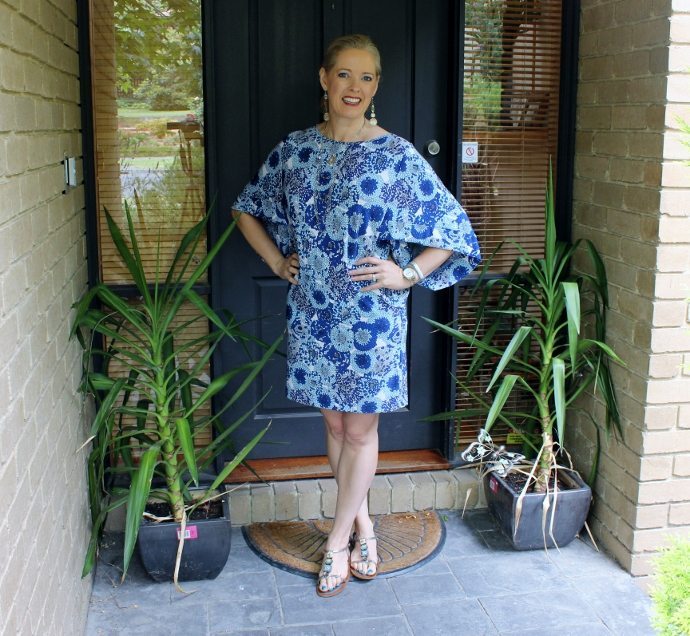 Recent purchase of a blue and white Leona Edmiston dress, great for my H shape body as it doesn't highlight my lack of waist or create a muffin top, now there is a win! I like the unusual sleeve detail which I can say lets some breeze in on a hot summer day! Very comfortable, easy wash and wear plus versatile as I can dress it up or down.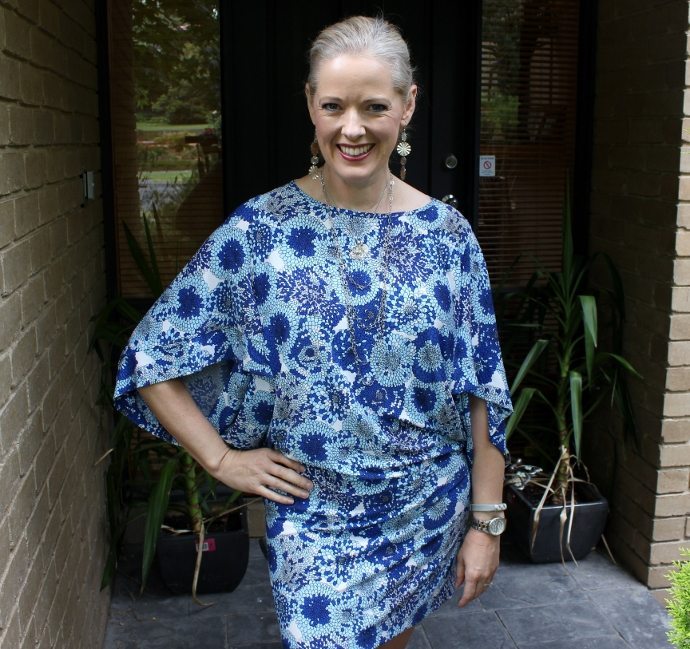 I chose these circle shaped earrings to go accessorise the dress as they are a related shape to the flower pattern on the dress without being too "matchy".
And here are some interesting articles and blog posts to read this weekend!
Could you pack your entire wardrobe into one suitcase and travel with if for a year? Well that's a challenge I'm not sure I'm up to, but the amazing Chelsea from Moments a Day is off with her family to spend a year travelling around Australia and she now has a wardrobe that fits into a suitcase – discover more here about how she decided what to keep and pack.
Needing a new swimsuit for summer? Then check out these tips to choose one that flatters your body shape.
I found this article about the link between dressing and how you feel fascinating
In New York or going there? Then check out this great blog post from Sylvia on 40 Plus Style about the best consignment stores she visited on her trip there.