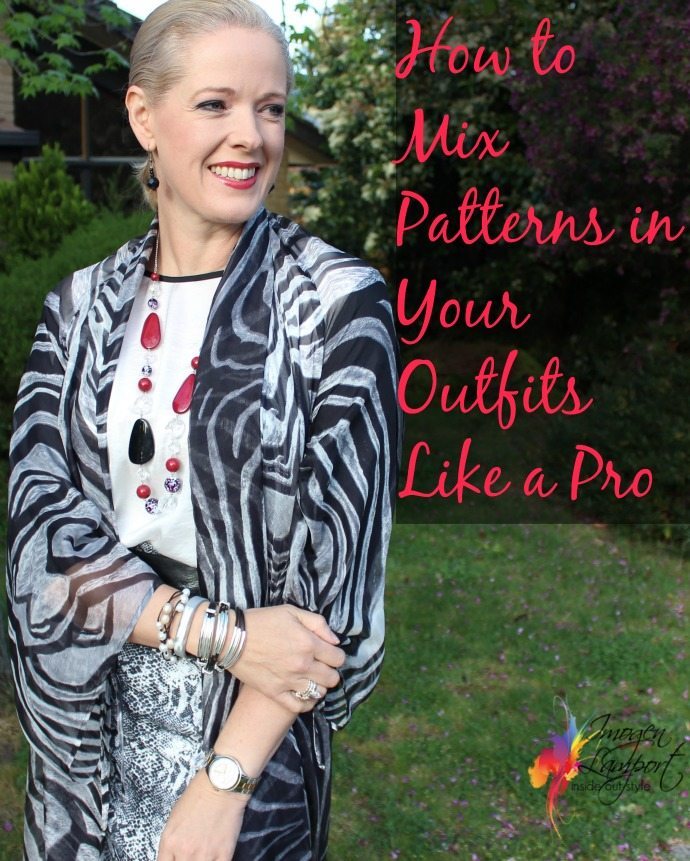 Mixing patterns is one of the bigger trends on the catwalk at present. It's not something for everyone and tends to be something that is only for those with more creative or dramatic personality styles.
These images are from the Marc Jacobs Spring 2016 and Gucci Spring 2016 catwalk shows and show examples of successful pattern mixing.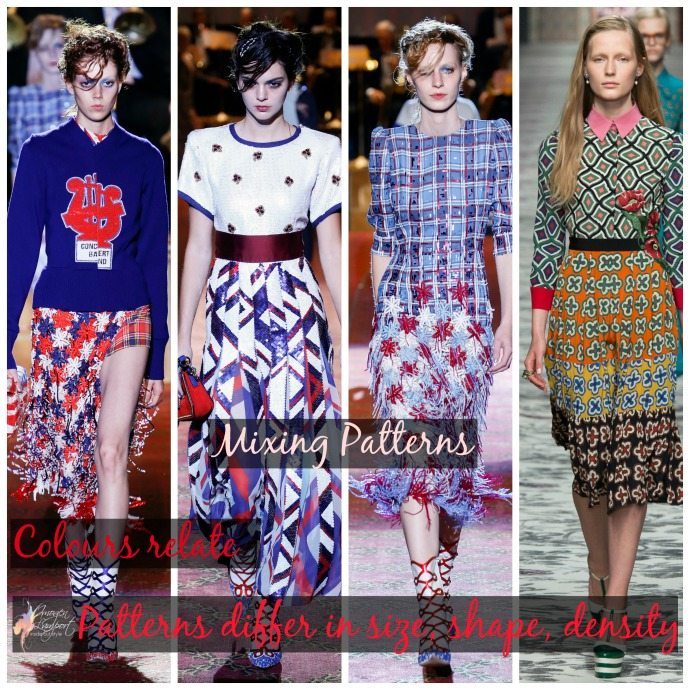 The rules to successful pattern mixing are:
Relate the colours – pick two or three of the colours in a pattern and ensure they are in both patterns.
Shapes should be different from each other
Size of the pattern ideally should differ from each other
Density of the patterns should be different too – one more sparse, one more dense (particularly if the shapes are more similar).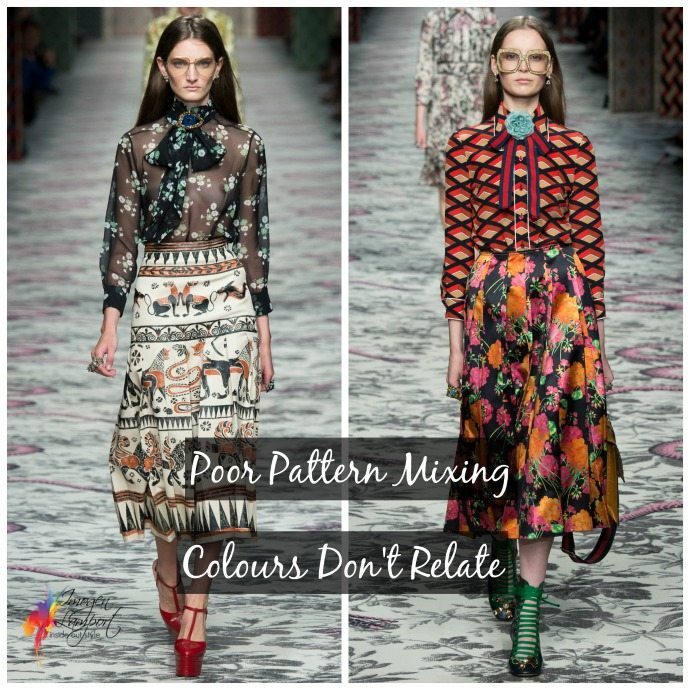 Here above, are a couple of examples of poor pattern mixing from the Gucci Spring 2016 catwalk. Both have the issue that the colours don't relate from one pattern to the next.
In this example below I'm wearing a floral pattern with a geometric pattern, both have the black and white. One print is more sparse than the other, one geometric and one curved.
In this example both patterns are black and white. The skirt is a dense snakeskin print, while the kimono jacket is a more sparse zebra print.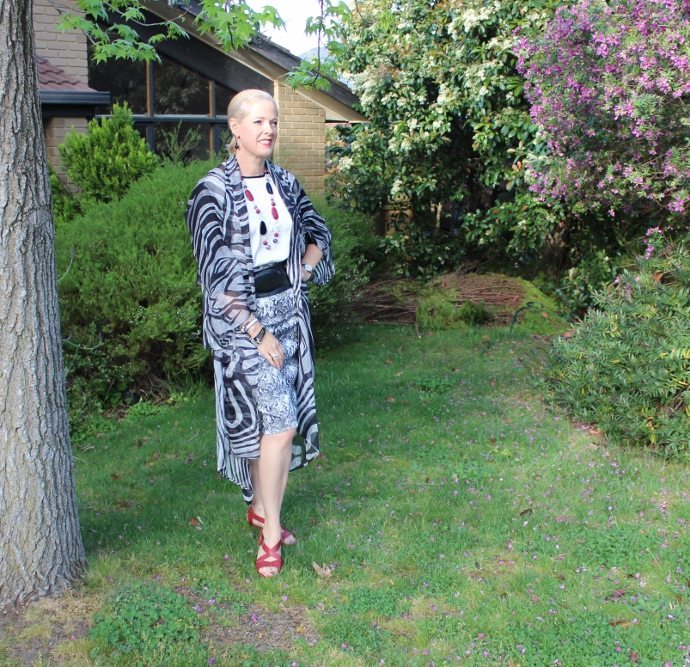 The easiest patterns to mix are a stripe with any other pattern. Your Breton top will work with so many patterns, from florals to checks to animal prints.
Want more pattern mixing inspiration? Then check out these posts:
3 Easy Rules on How to Mix Animal Prints and Floral Patterns