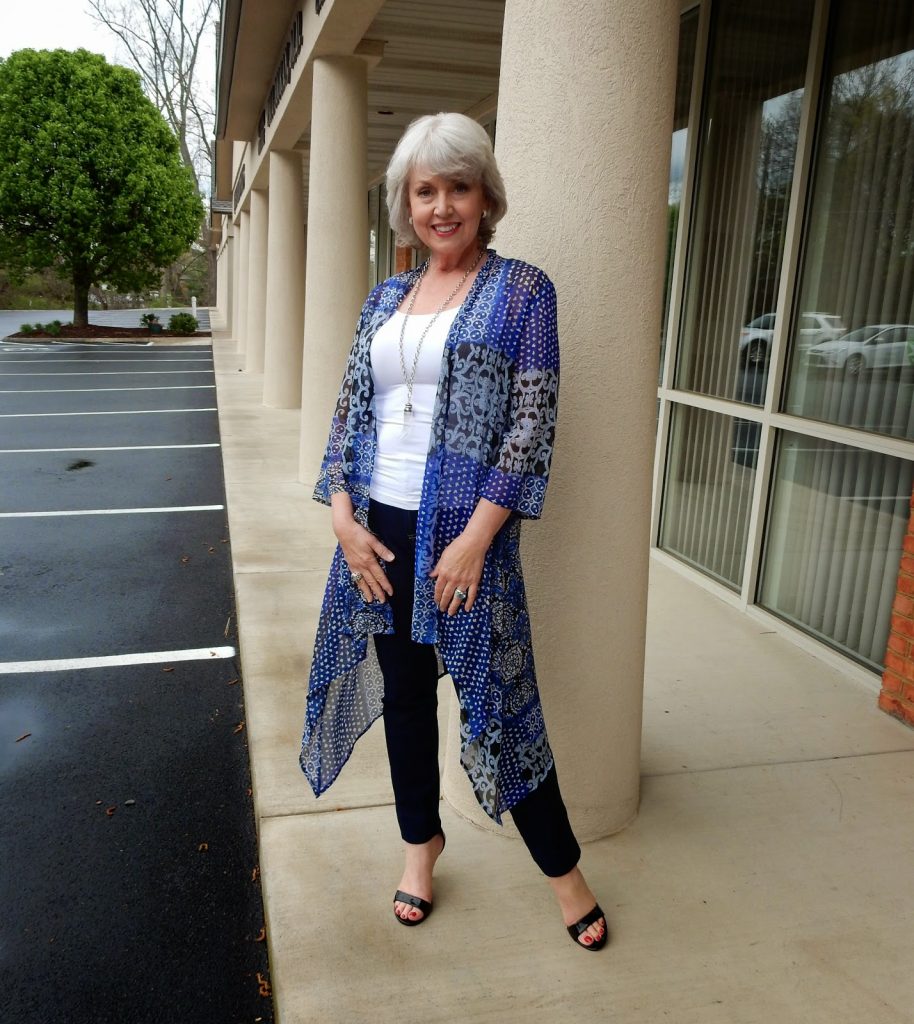 I'm delighted to be sharing the Stylish Thoughts of Johnson City, TN, USA based blogger Susan of Fifty, Not Frumpy and President of Vintage Jewelery Supplies
What is the secret to great style?
One must first know what colors and shapes flatter your body. Great style comes when you realize that you are communicating your personality without speaking a word.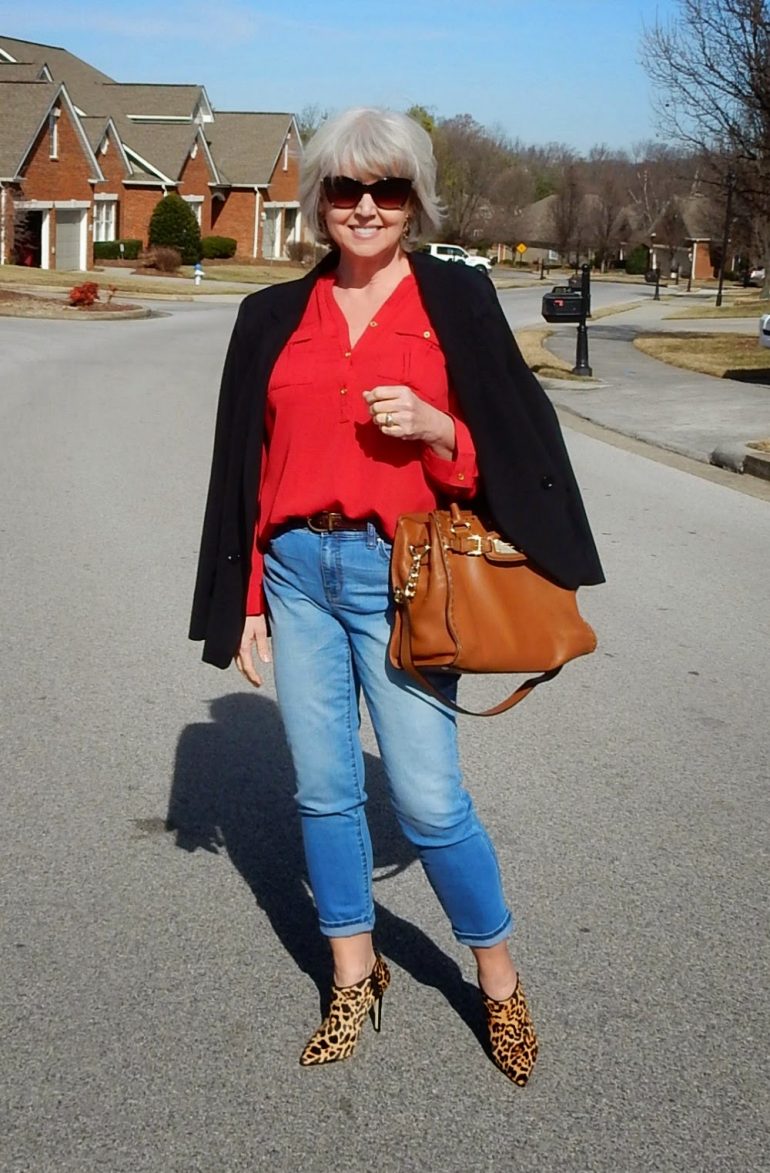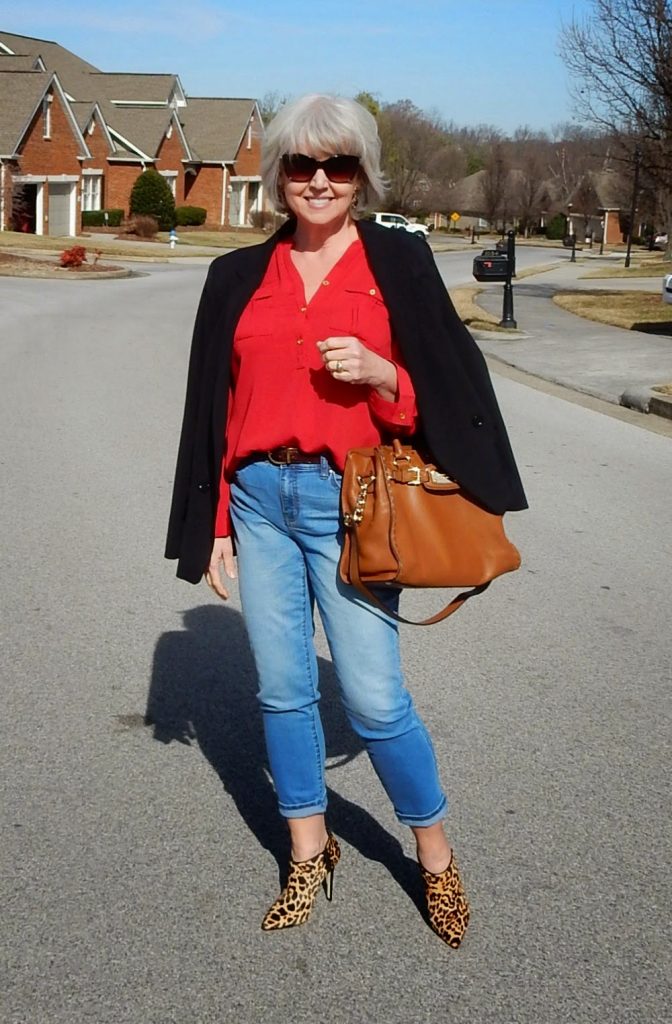 What is the one thing you would spend a lot of money on?
I spend the most on great blazers. If they have nice lines and are of good quality they can bring jeans and tee up to a head turning look.
What is the one thing you wouldn't spend a lot of money on?
I don't spend a lot of money on dresses and skirts because I rarely wear them and do not enjoy them at all.
What are your top tips for looking stylish when travelling?
Wear a great blazer with neutrals, dark sunglasses and comfortable but attractive shoes. A large scarf or cashmere wrap will come in handy on long plane trips.
What's the secret to looking polished?
I always feel polished when I wear the combination of three great basics with interesting accessories. I'll give you an example. If I am going out to dinner, I might wear a black tank with a sleek pair of black pants, awesome black pumps and top it all off with an impeccable royal blue jacket and statement silver and crystal necklace.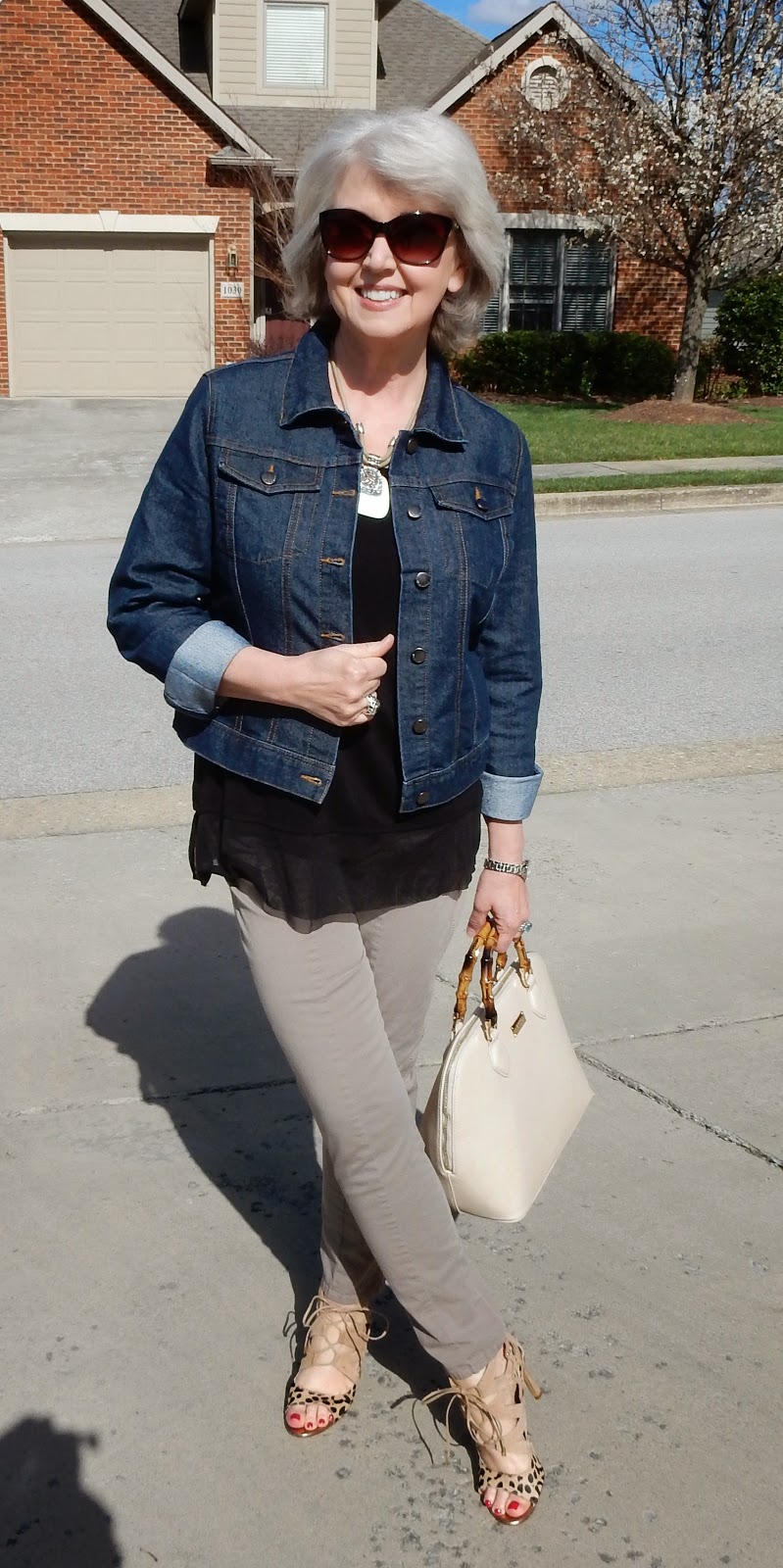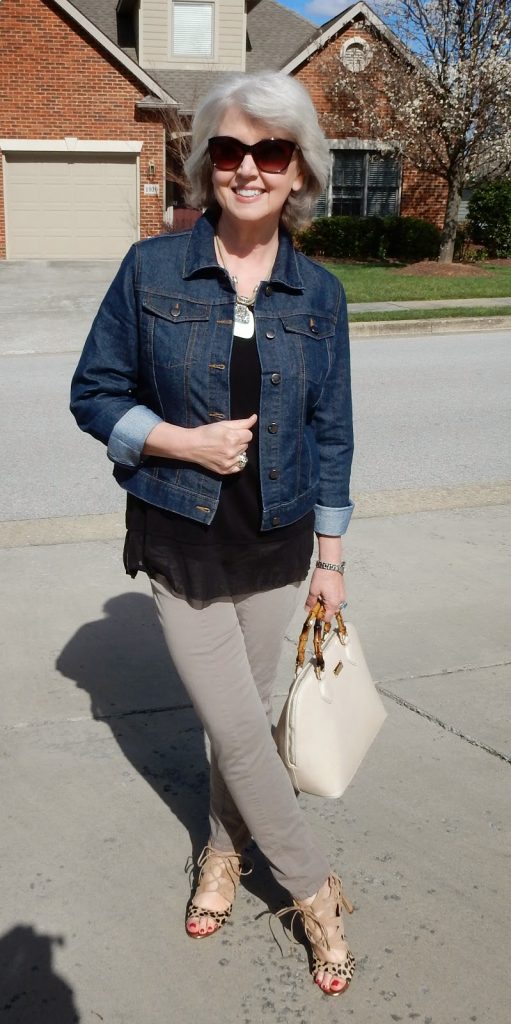 How do you balance new trends with a more timeless look?
Most of my wardrobe is made up of classic pieces but I may add one trendy to piece to bring my look more up to date. I love how the young women on the street creatively put together looks but I know that at almost 60 years old I have to be careful with how much trendy I sprinkle in. I don't want to be a victim of fashion. I want it to serve me well and show that I know what is going on while staying true to myself.
What is your current obsession?
I love the look of a leather jacket with jeans, a tee and short high heeled boots.
Who inspires you?
I am inspired by any woman who is confident and comfortable in her style.
Do you have a signature piece or style?
I do love to add one piece of statement jewelry to pull my look together and make it unique.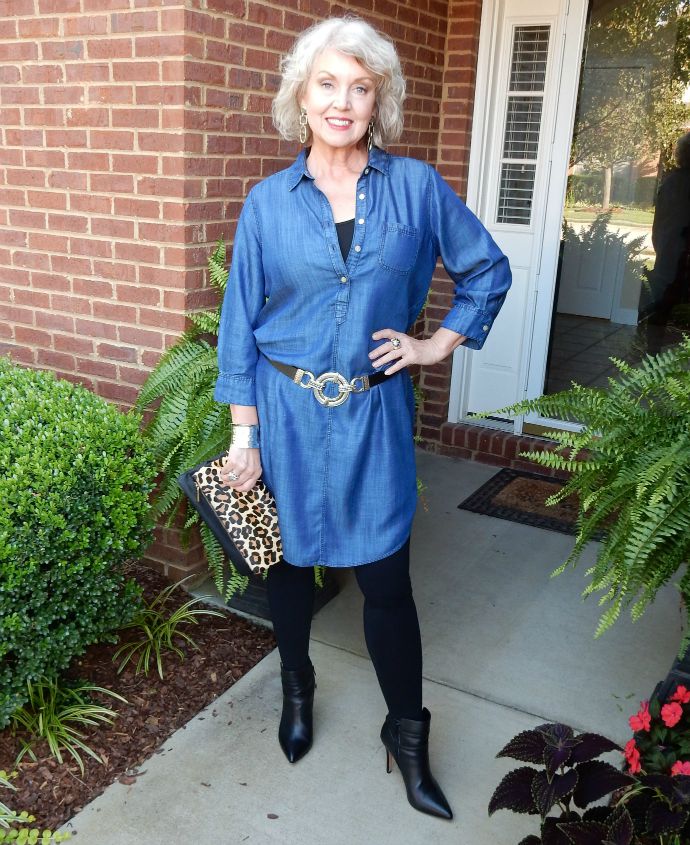 What's your secret to making yourself stand out?
Being comfortable in what I am wearing plays a big part in owning the moment and being fully present.
The one piece of advice most women need but don't get?
Confidence is your best accessory.
What's the best piece of style wisdom you've ever received?
Wear what makes you feel happy.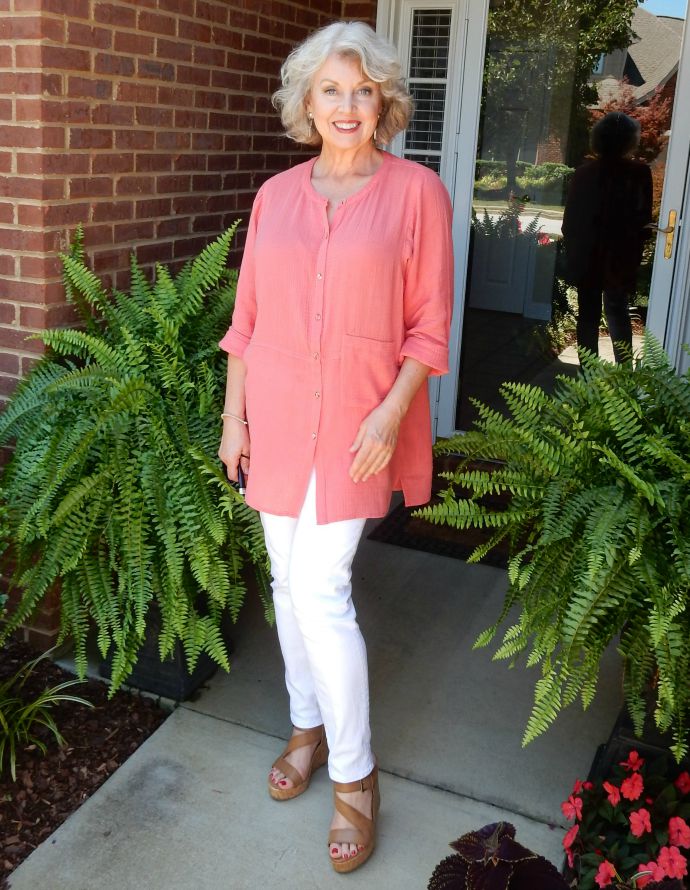 What is your favourite current trend?
I love mixing high and low end pieces with over the top shoes.
What's your favourite short cut to style?
Wear what makes you feel strong and beautiful.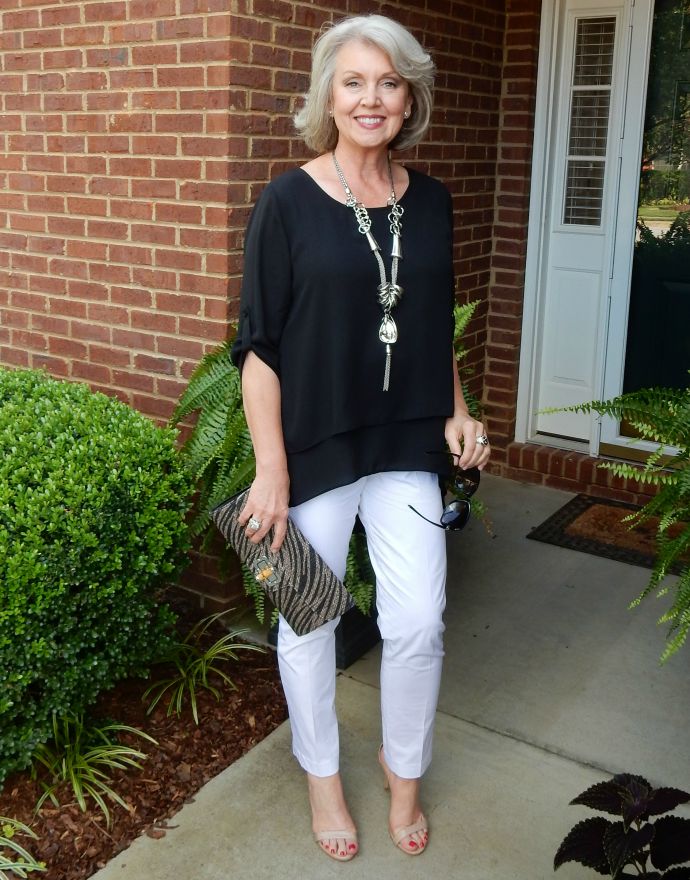 What's the worst current trend?
Plaid
What are your favourite websites
I enjoy Pinterest, This is Glamorous, and Net a Porter.
How would you describe your personal style?
Classic with a twist of rock'n' roll.
Who are your style icons?
Emmanuelle Alt, Ines de La Fressange, Jackie O, Diane von Furstenberg and Ali MacGraw to name a few.