Today's stylish thoughts comes from Melbourne (Australia) style blogger Souri of Fabulous Femme who is also a photographer along with her husband who takes her beautiful photos.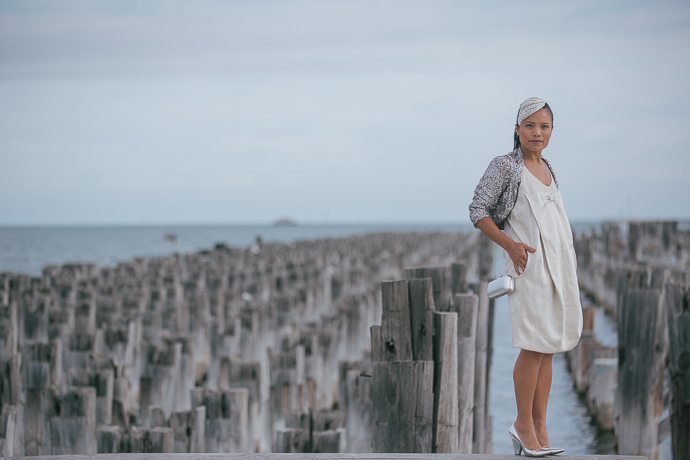 What is the secret to great style?
Choose classic, well tailored styles in great fabrics which suit you! The latest trends don't always work so I'm not rushing out for it. Don't be afraid to stand out and wear pieces which are great conversation starters or leave others thinking about it.
What is the one thing you would spend a lot of money on?
Leather handbags. Still, I'm not one to splurge on Chanel or Louis Vuitton. Unless I live in a mansion and drive a Porsche, I don't feel that it suits my style – as much as I love the look of those high-end bags! I prefer bags which are of great quality from not so well known brands.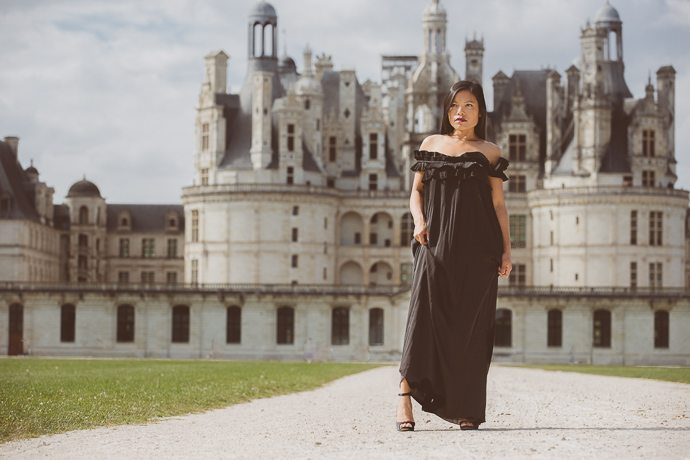 What is the one thing you wouldn't spend a lot of money on?
My hair. For many years, I was always visiting the hair salons and paying high prices for a trim and blow wave. One day, I read that a top model (Daria Werbowy) cut her own hair. She inspired me. I purchased a professional pair of hair scissors and have cut my own hair for the last decade! My husband helps me straighten it at the back. I've got all the hair tools for styling and sometimes will style hair for my models. Guess I just love doing that sort of stuff!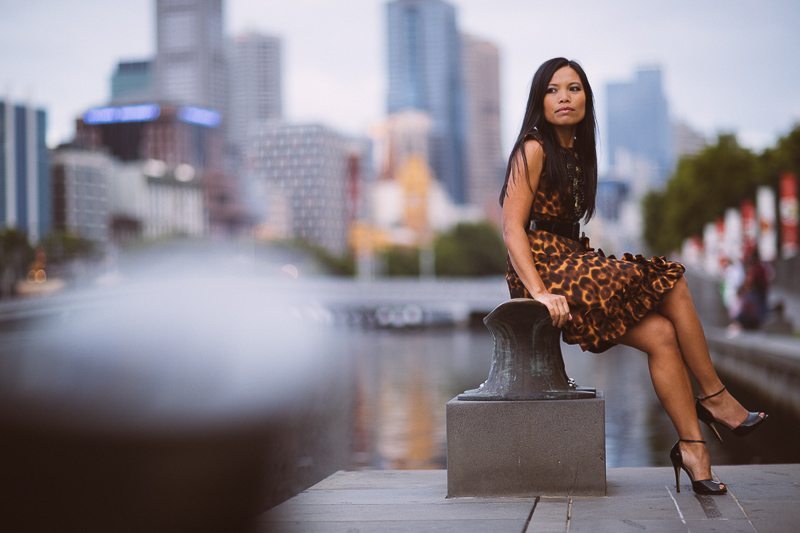 What are your top tips for looking stylish when travelling?
It's mainly black when I'm travelling. It's easy to look stylish in black. Plus, when you're high up there with a glass of red wine in your hands and theirs a little bit of turbulance, you won't look messy at the end of your trip! Wear clothing that doesn't crinkle and always take a wrap as it can get cold at times. Sunglasses are a must as they will make you look better when you fall asleep.
What's the secret to looking polished?
Always have your nails done! My look is never complete without some pretty polish on my nails. Always wear some foundation or a tinted moisturiser, blush and a splash of lip gloss or colour. This takes a couple of minutes and you'll look more finished.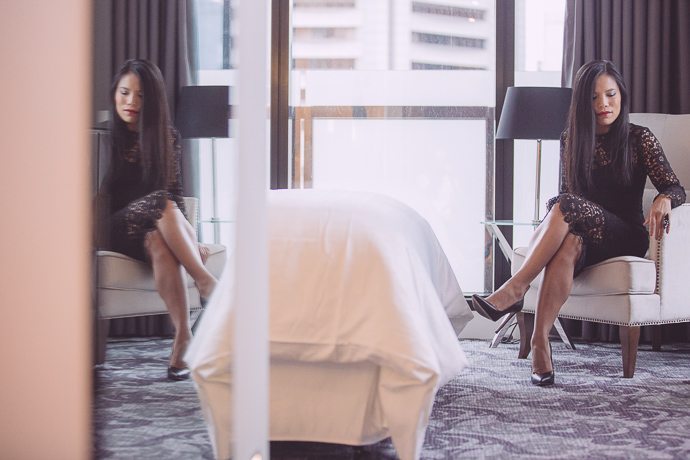 What is your current obsession?
Silver shoes! Silver shoes have always been an obsession! Pantone's colour of the year, Marsala, has finally grown on me and I'm looking for pieces in that colour.
What's your secret to making yourself stand out?
Not following what everyone else is doing is definitely the key to standing out in a crowd. When you love what you are wearing, you'll shine and stand out anyway. It helps to wear a 'wow' piece when you're at a special event. I love luxe fabrics or voluminous skirts. Play with colour!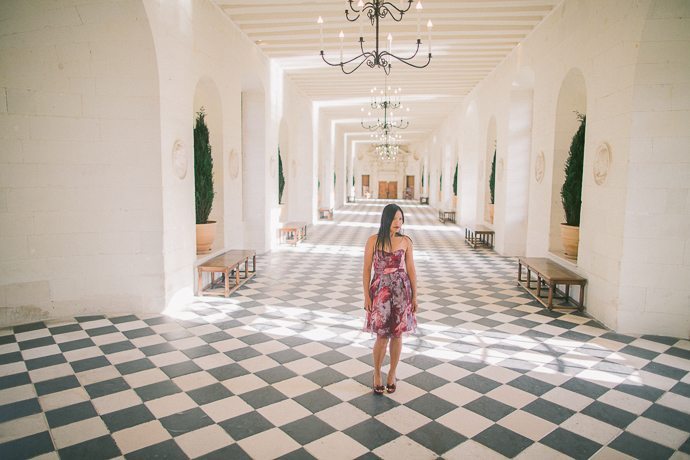 How would you describe your personal style?
Generally, it's classic. Sometimes, when I'm in the mood, I'll go a little playful with my outfits. If I could, I'd wear something very Dior every day. I so love those voluminous skirts.
Who are your style icons?
Audrey Hepburn, Grace Kelly, Kate Blanchett. You can't help forever loving these ladies. They've left an eternal style footprint which will leave many wanting to follow.