One commenter asked "who can wear a boyfriend jacket" ;that my friend is for the V shape. But what should a V shape avoid?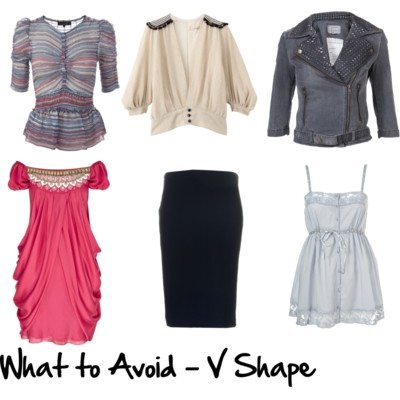 Puffed sleeves
Lots of shoulder detail
Boat necks
Wide lapels
Straight skirts (if you are very broad shouldered)
Shoestring straps
Too much waist shaping if you don't have a defined or slim waist
Vs – what do you avoid?