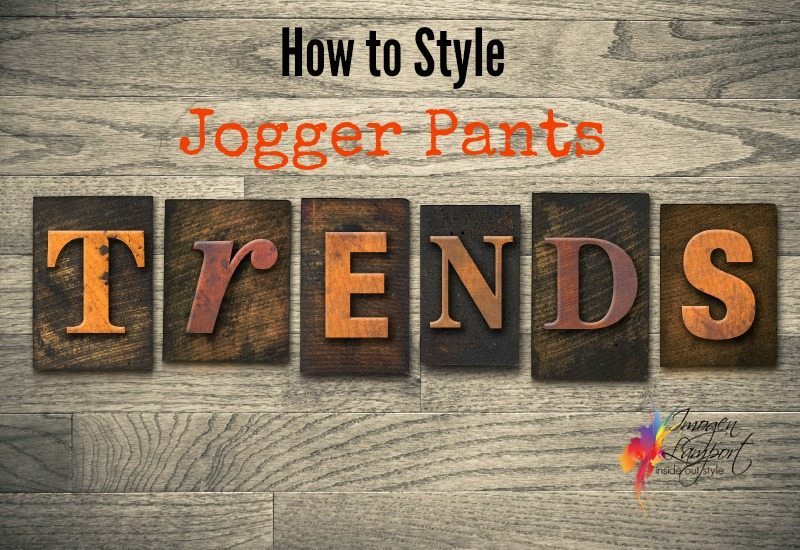 Hi Imogen,
Jogger style pants are my faves right now. I had a few pairs for Summer and lived in them. What I would like are some ideas for styling them for Winter. Shoes are my particular nightmare. I only wear flats and prefer something good for my feet, so ballet flats are out. Looking forward to your sage advice, Love Judy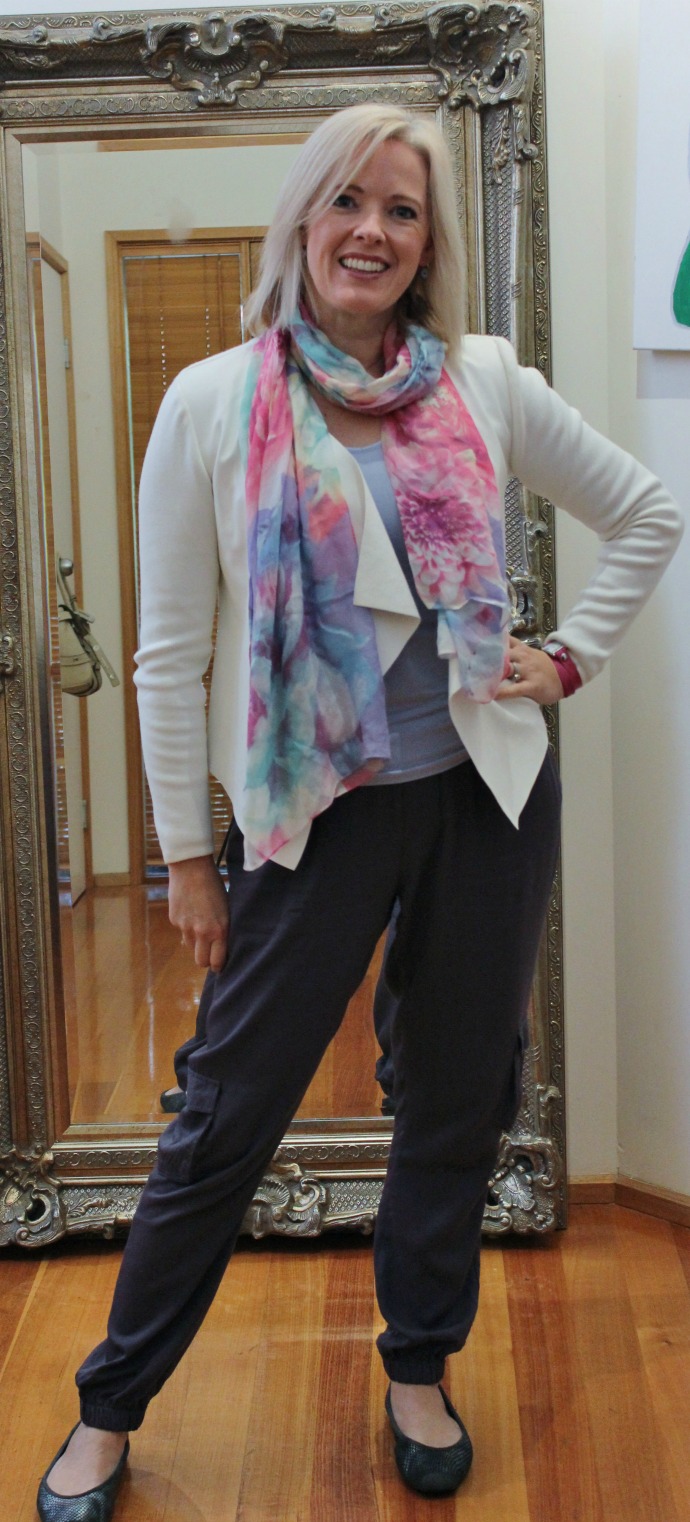 Jogger pants are everywhere in the stores at the moment. They are a cross between a tracksuit pant, a legging and sometimes even a cargo pant or dress pant (I've seen all sorts!). Now they are a more relaxed pant to wear so can look sloppy quite easily if you're not careful.
They work best on the X shape, I or 8 shaped bodies as anything with waist gathering is better for those with a waist. H shapes like me find it harder to pull them off, and the first thing I did when I got this pair was to cut off the ties at the waist, which just create unnecessary bulk as I'm not about to tuck in my tops to make them a feature. If you do have a waist though, go ahead and tuck or do the half-tuck.
As they are often a little more voluminous, they need a more fitted top, otherwise you can just look bulky.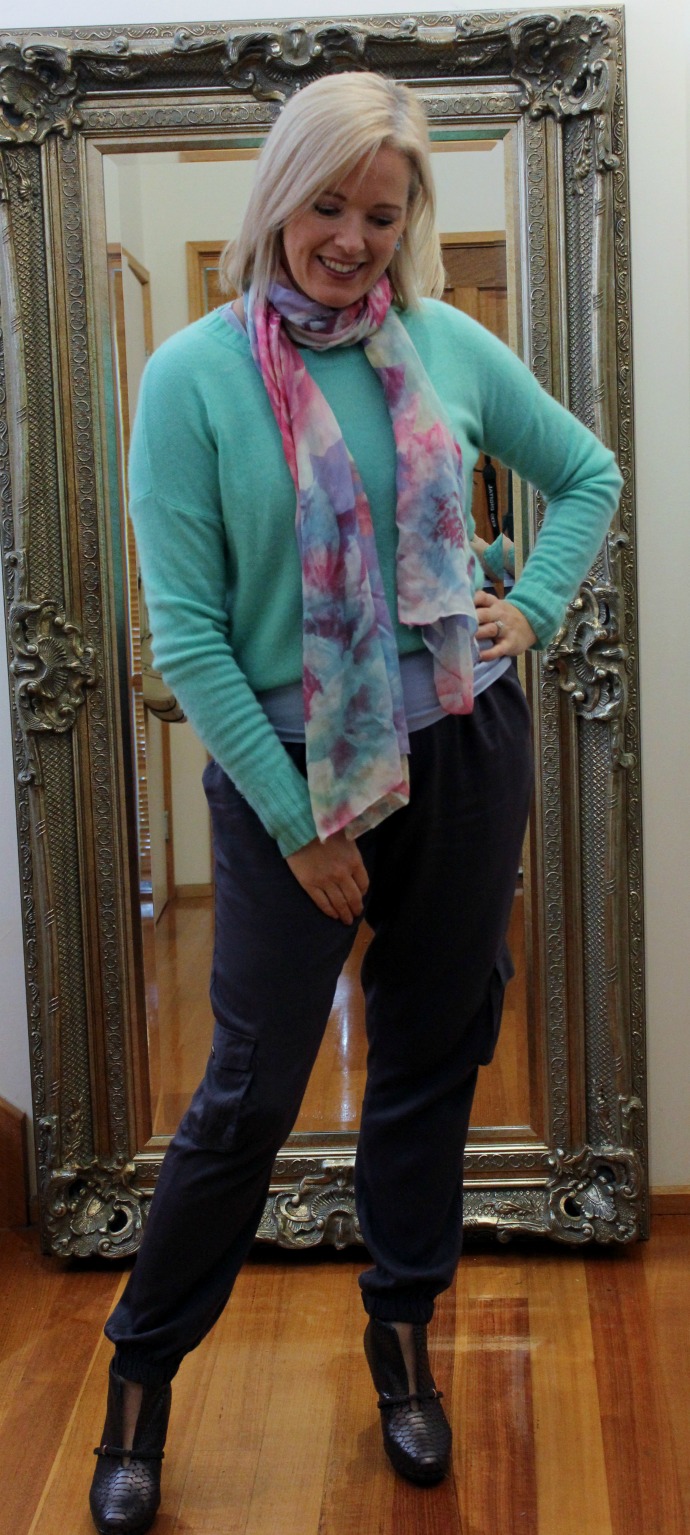 You can wear them with:
Ballet flats
Ankle Booties
Oxfords
Heels
They do look better with a heel than a flat as the pant finishes at the ankle, rather than draping further over your feet as dress pants do which helps to make legs look longer.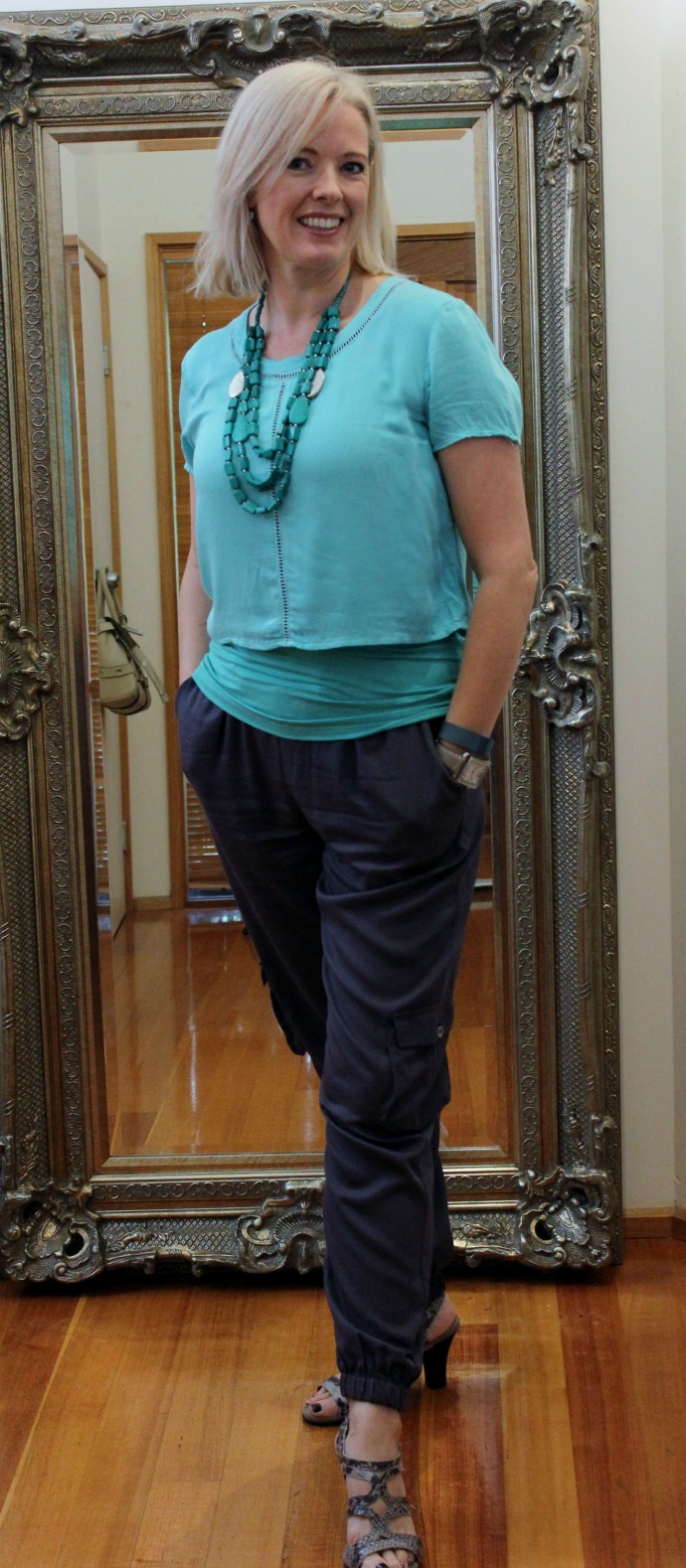 For H shapes like me I found that wearing them with a cropped top over a slim fitting tank or long sleeve top the easiest way to create the illusion of a waist without being overwhelmed by fabric and boxiness, which is so easy to happen with these pants if you don't naturally have a waist.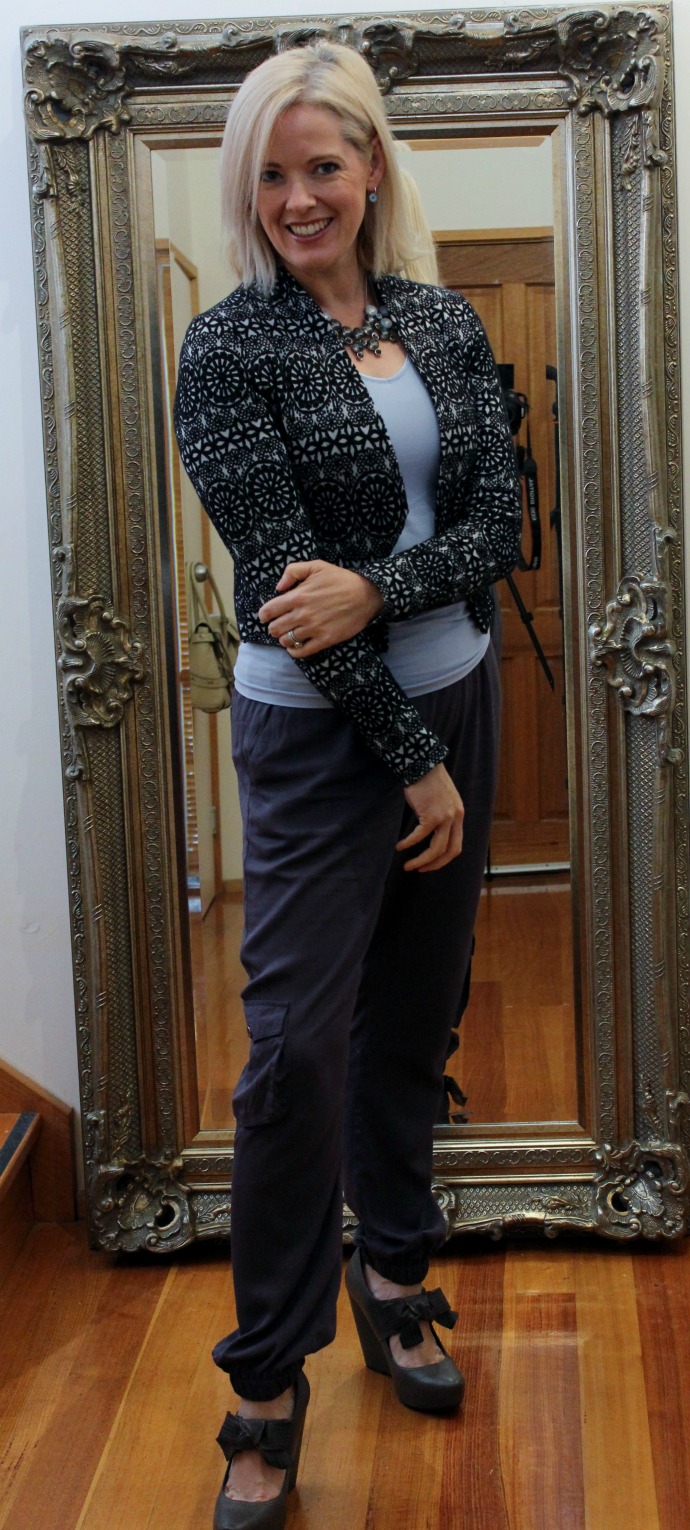 A wedge or heel definitely dresses them up, but it really depends on the fabric of your jogger pants as to how 'fancy' you can make them look!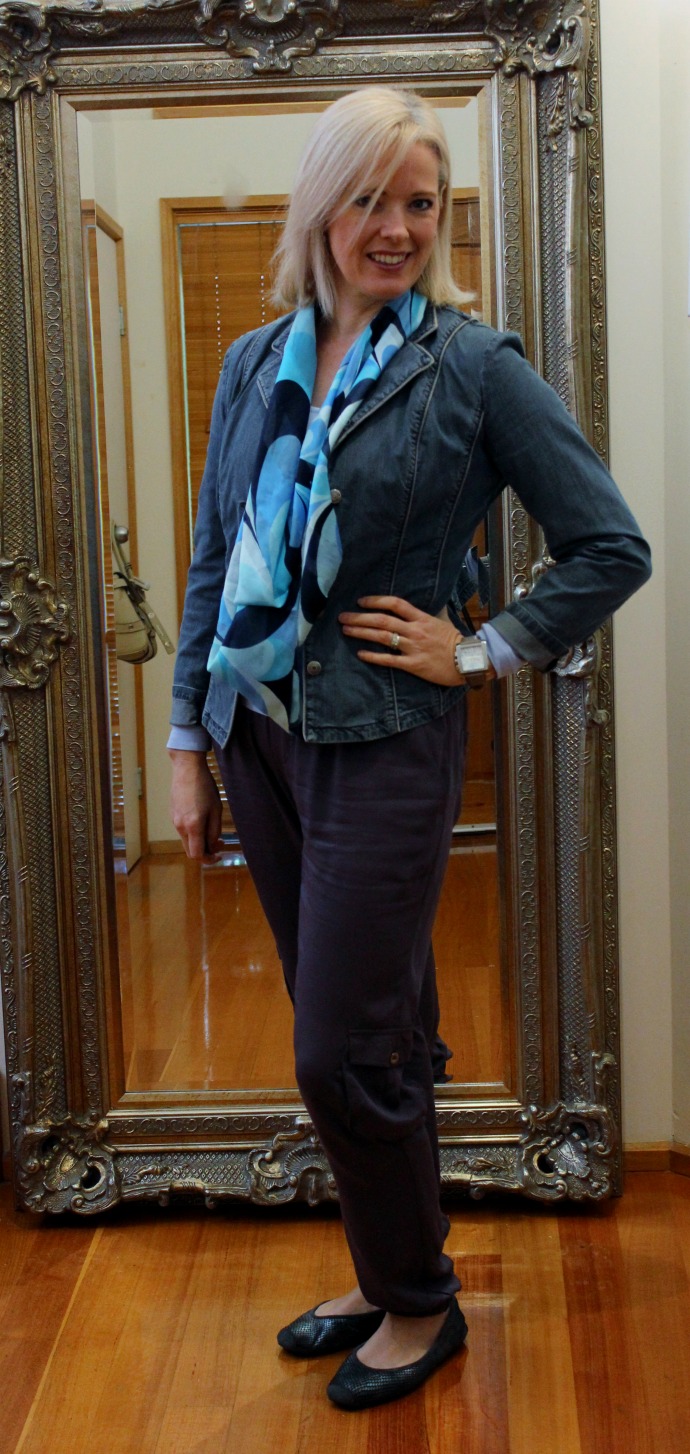 Ideally keep jackets to waist or high hip level, any longer and it seems to add bulk.
In winter I often wear a knee high tight sock with ballet flats to keep my feet warm!
Do you love the jogger pant trend? How do you style them?