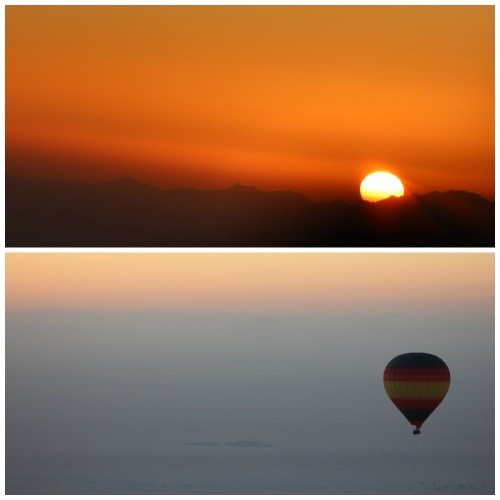 This Bloggerati Getaway is sponsored by Dubai Tourism
The list of possible adventures and experiences on my recent trip to Dubai was varied and one that I immediately wanted to do was go on a hot air balloon ride over the desert.    I've been on one  before over Melbourne and was keen to repeat the experience, as it gives you a completely different perspective of your surroundings, and is unlike flying in any other sort of aircraft.  It's calm and peaceful as you drift with the wind.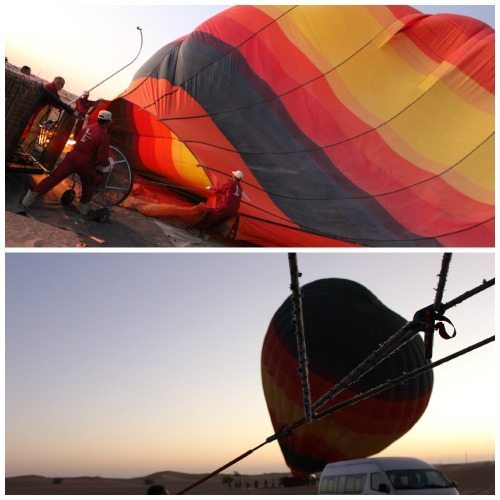 We were taken before dawn  by Ballooning Adventures to our take-off location outside of Dubai and watched as our hot air balloon was inflated by our very capable pilot and his crew.  He told us that our balloon was the largest in the world (something that I discovered about Dubai is everything there is bigger than anywhere else it seems!).  The balloon basked could fit 24, though we were lucky to have just 20 of us in it.
With cameras ready, we took off at dawn and watched the sun rise over the mountains that border Oman and Dubai.  A completely magical sight.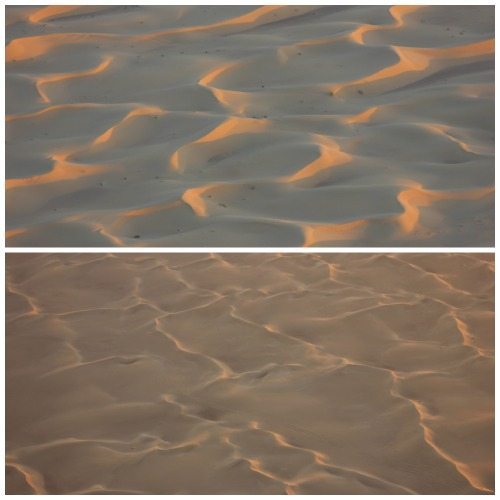 As we floated over the desert, the sand looked like water and the dawn light was incredible.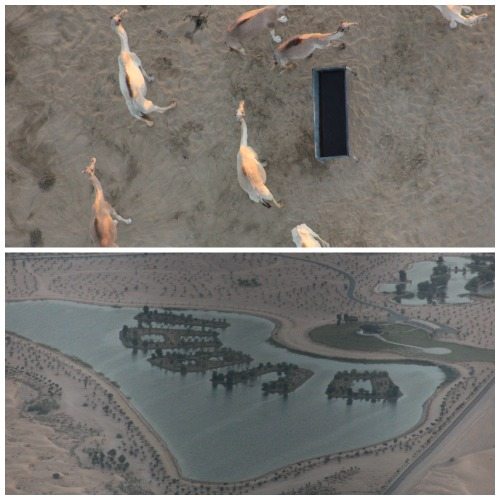 We passed over a Sheikh's property where the word Dubai was created in a man-made lake.
We saw camels and horses and even a gazelle running across the dunes.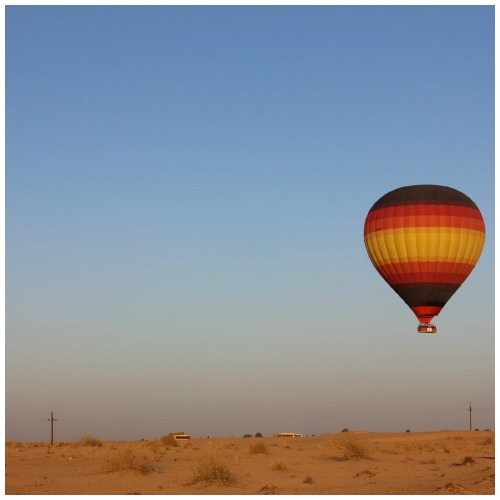 Our pilot Mike has done over 1000 balloon flights but told us because of the meteorological conditions that we were likely to have a 'sporty landing'.  Now the only other time I've been in a hot air balloon our landing was very gentle with no bumps, so I wasn't sure what to expect.   As we approached our landing site, he told us to put our cameras away, get into the 'landing position, and then we had our 'sporty landing' which, fortunately because of the super soft desert sand, meant that we hit the ground a number of times before coming to rest.  I haven't laughed so hard in a long time and I know it was a highlight of the trip for many of us.

Here is a video of our balloon ride where you can enjoy our "sporty landing" towards the end of the video!
Afterwards we asked the pilot exactly what speed the wind was at our landing – 42km per hour.  He said that the strongest wind he'd ever landed in was 48km per hour, so we were going pretty fast!
This was no ordinary hot air ballooning experience but one I wish I could repeat!
Have you ever been hot air ballooning?  What kind of landing did you have?